Say "I do"
As the Principal Experience Designer for Williams-Sonoma Inc., I led the two cross-channel rollouts of the new Gift & Wedding Registry for both Williams-Sonoma and their sister brand, West Elm.
To ensure a consistent understanding and voice across the entire registry experience, I used service design thinking to optimize the experience for both customers and store associates.
I crafted the detailed task flows and wireframes for our engineering team, and created training documentation for our store employees and customer care agents to make customer service a breeze. The goal was to have a harmonious experience for customers and store associates around our registry services.
ROLE
Principal Interaction + Service Designer
DELIVERABLES
All schematics and screen states for:
Mobile app (and scanner tool)

Final wireframes/schematics for web and emails

Store associate/customer service interface

In-store kiosk experience and paper forms
The Process + RESULTS
Ran extensive UX research talking to store associates, customer service agents, and customers.

Developed over 85 schematics detailing the experience for both customers and associates.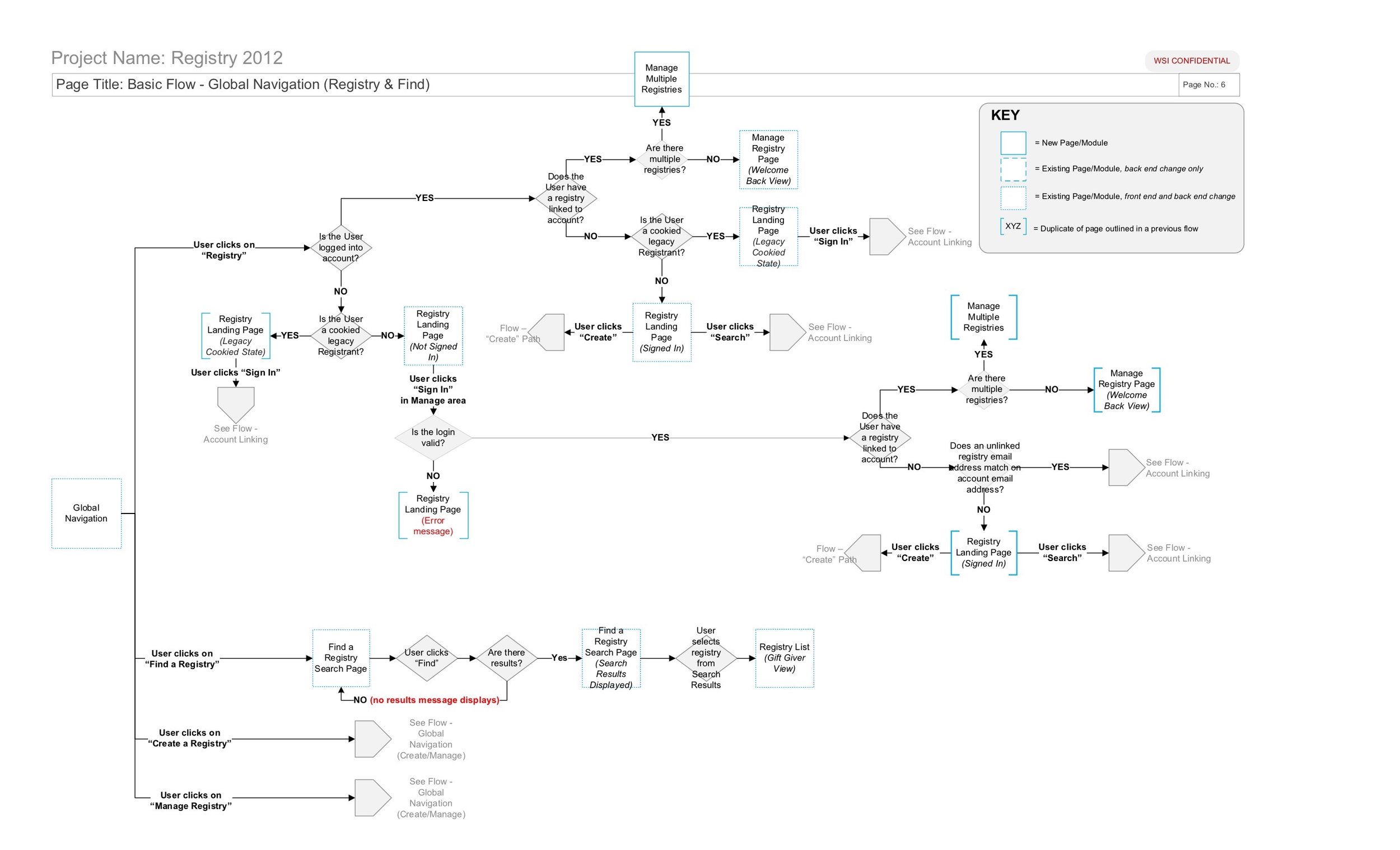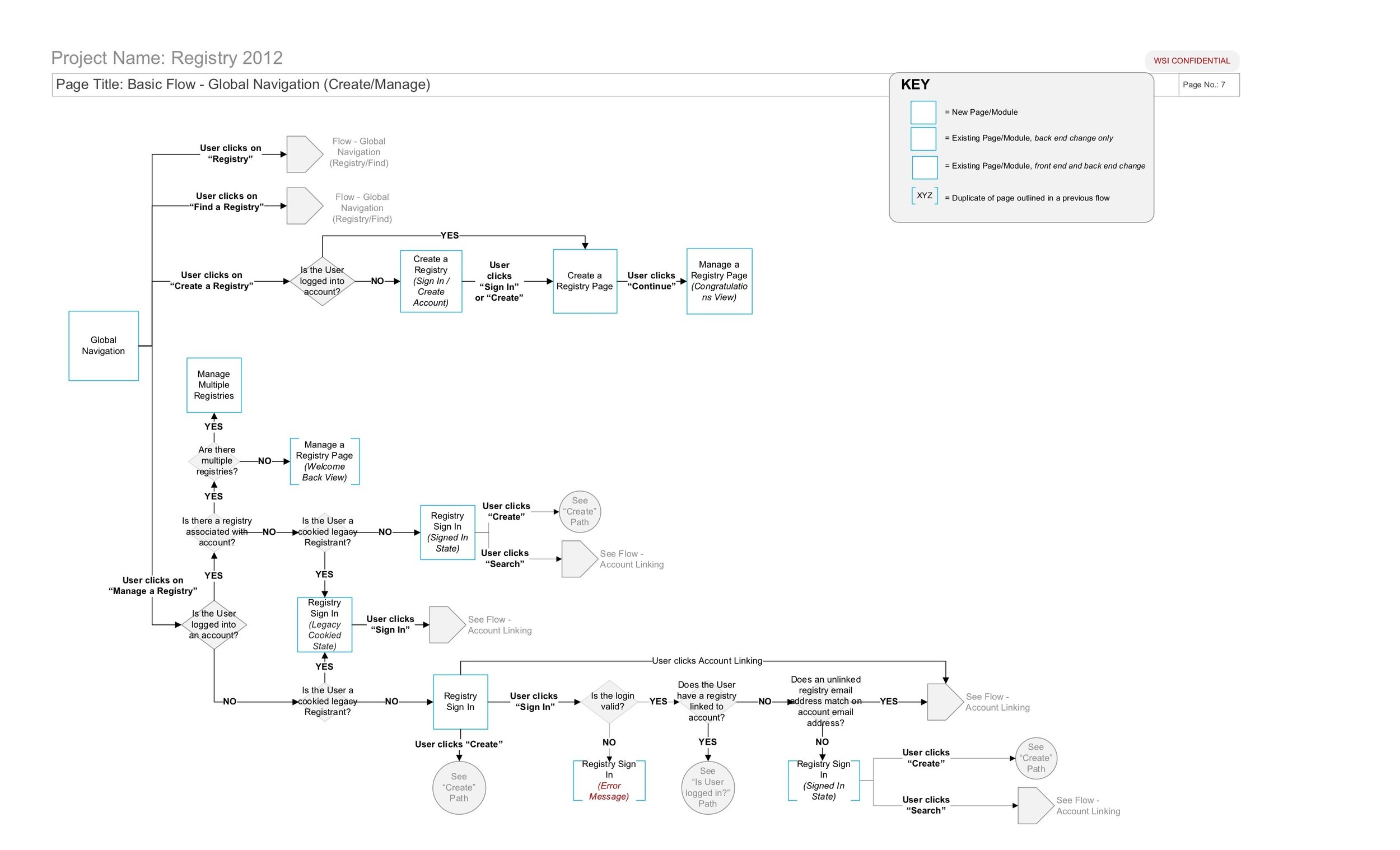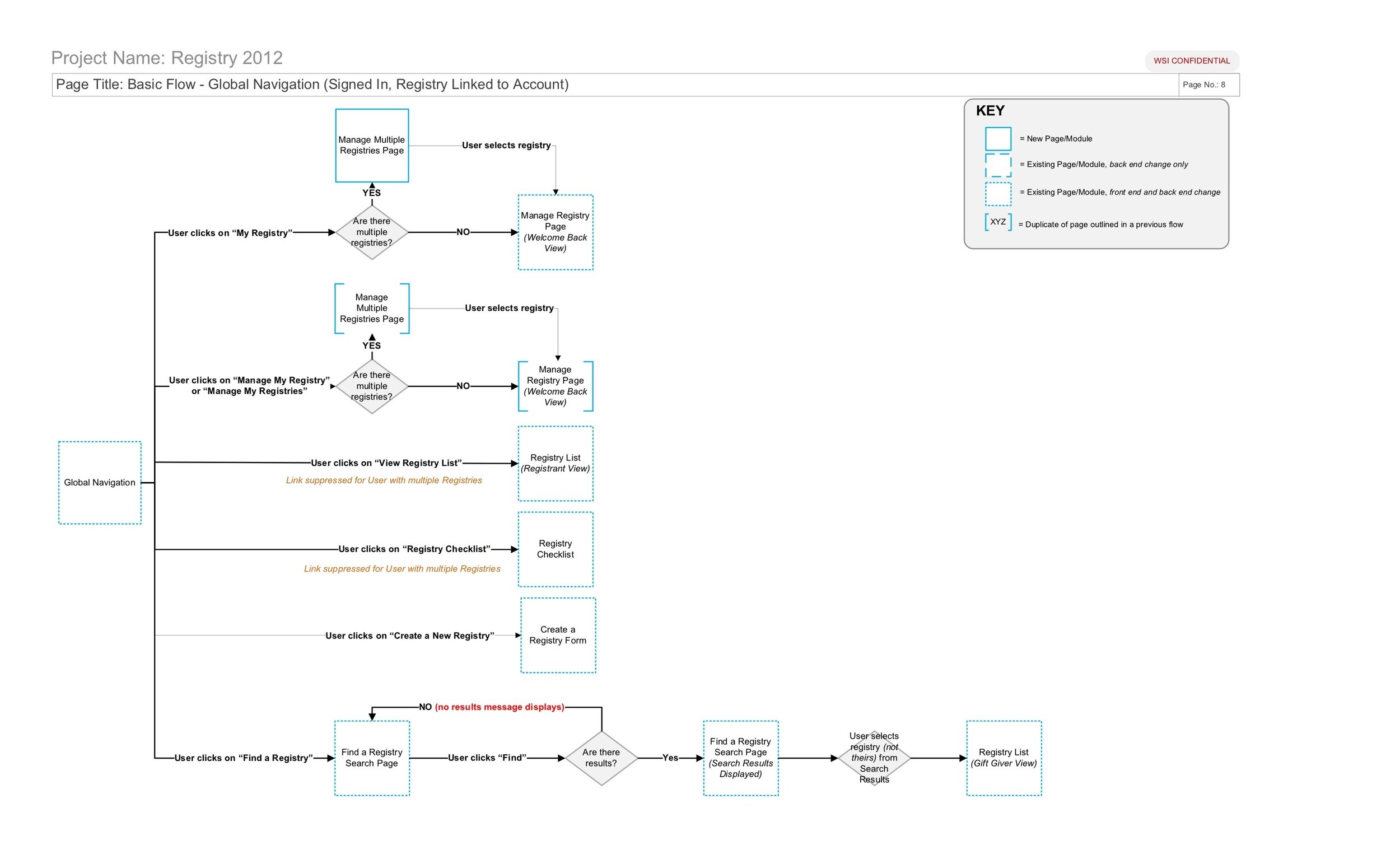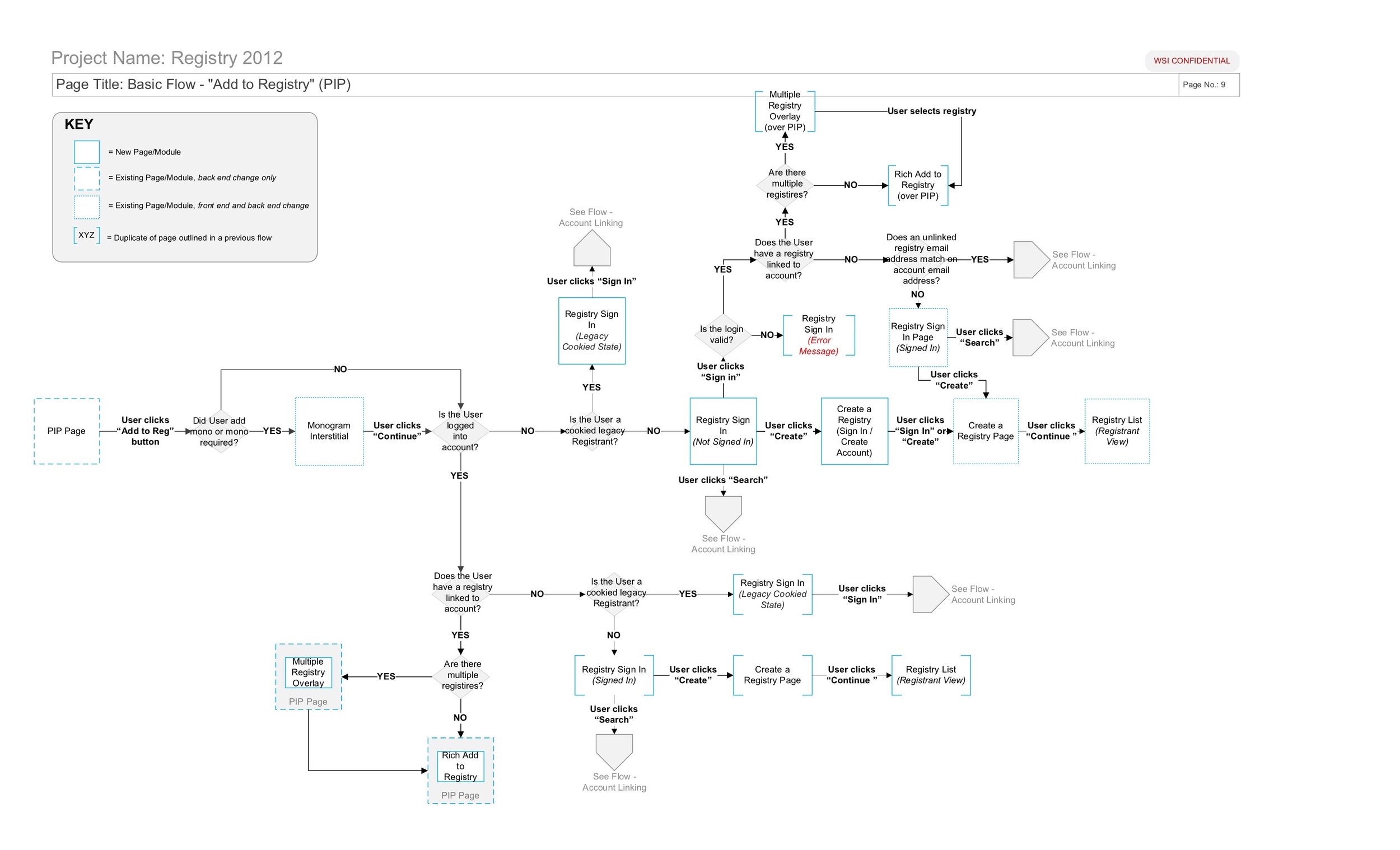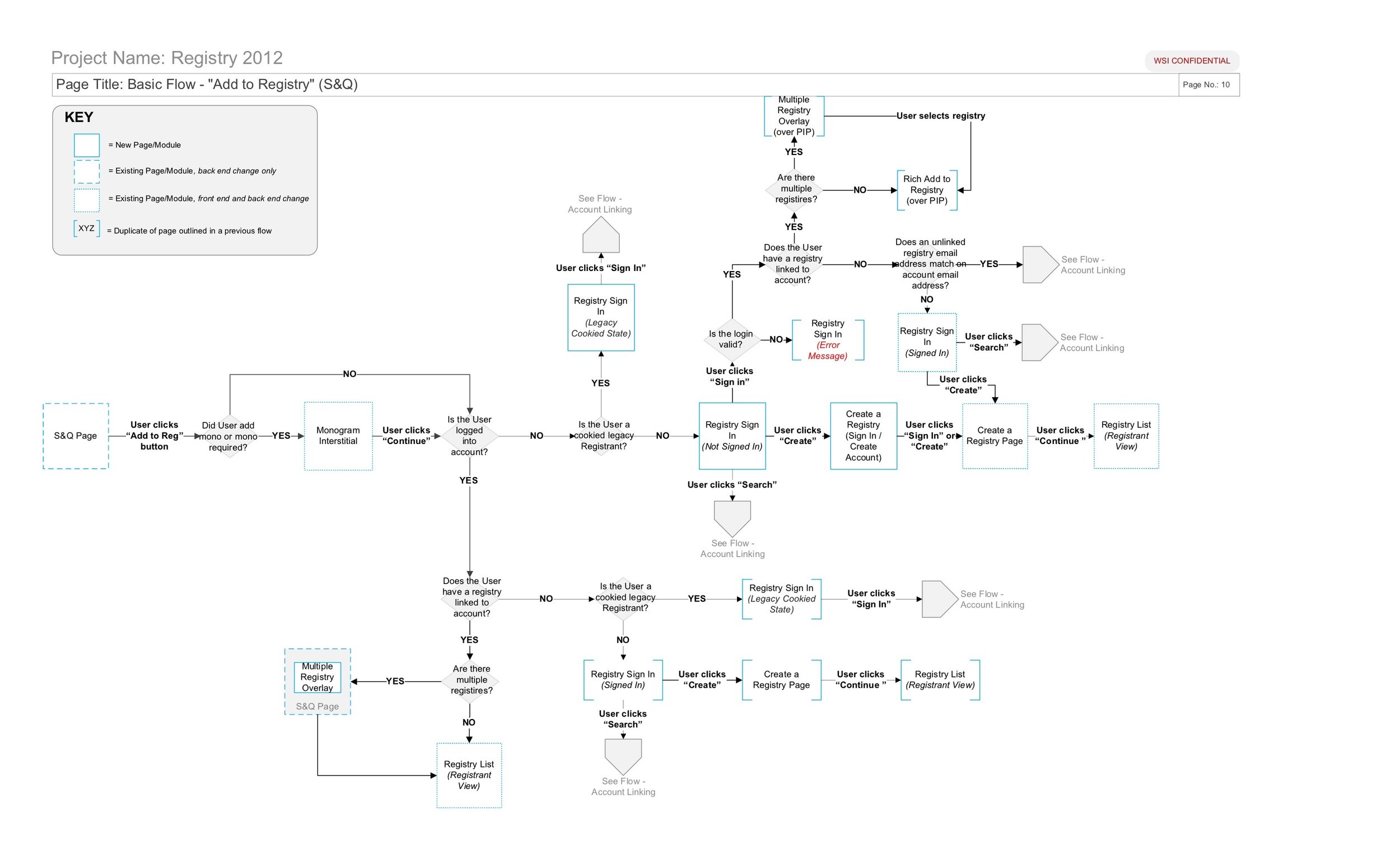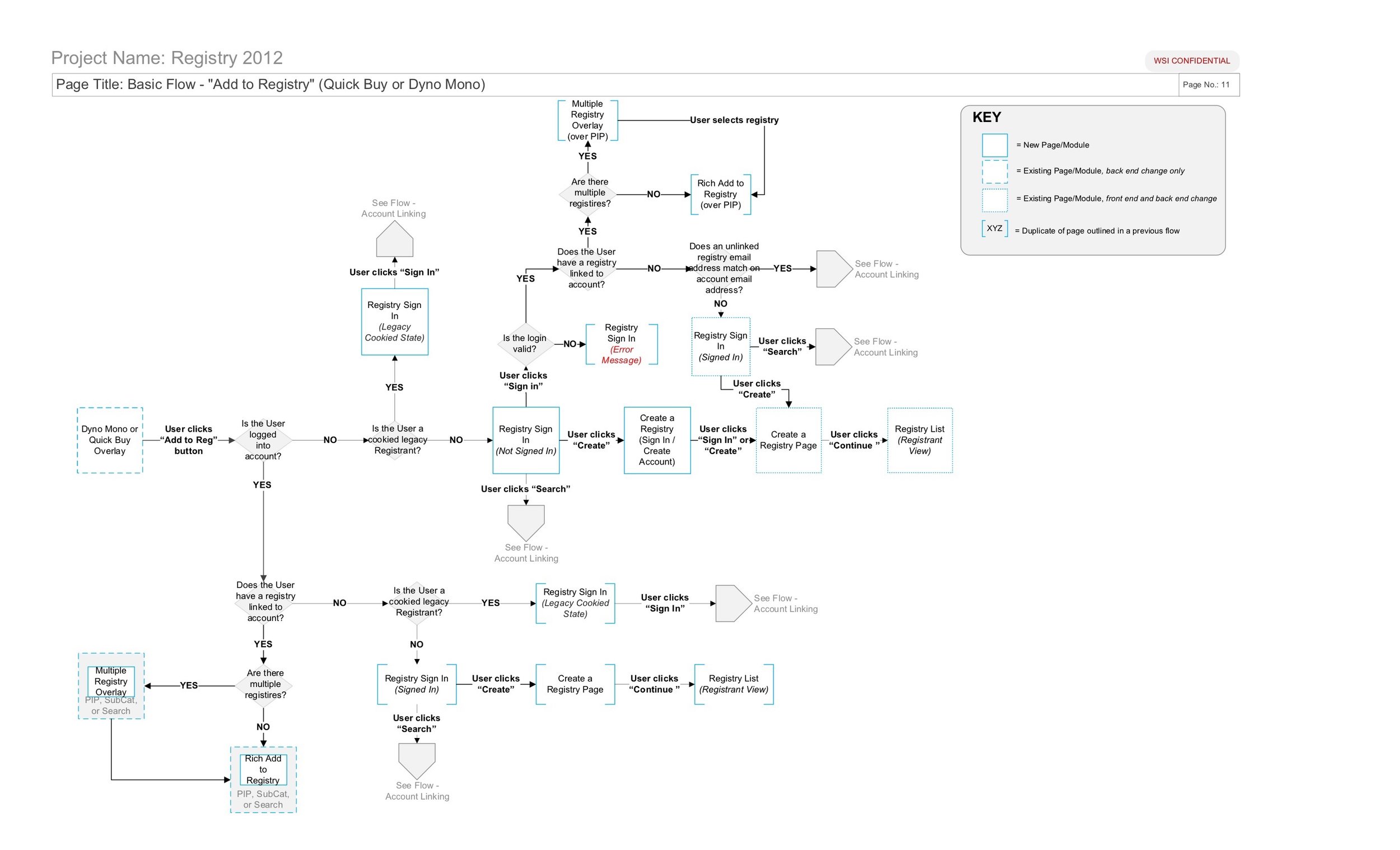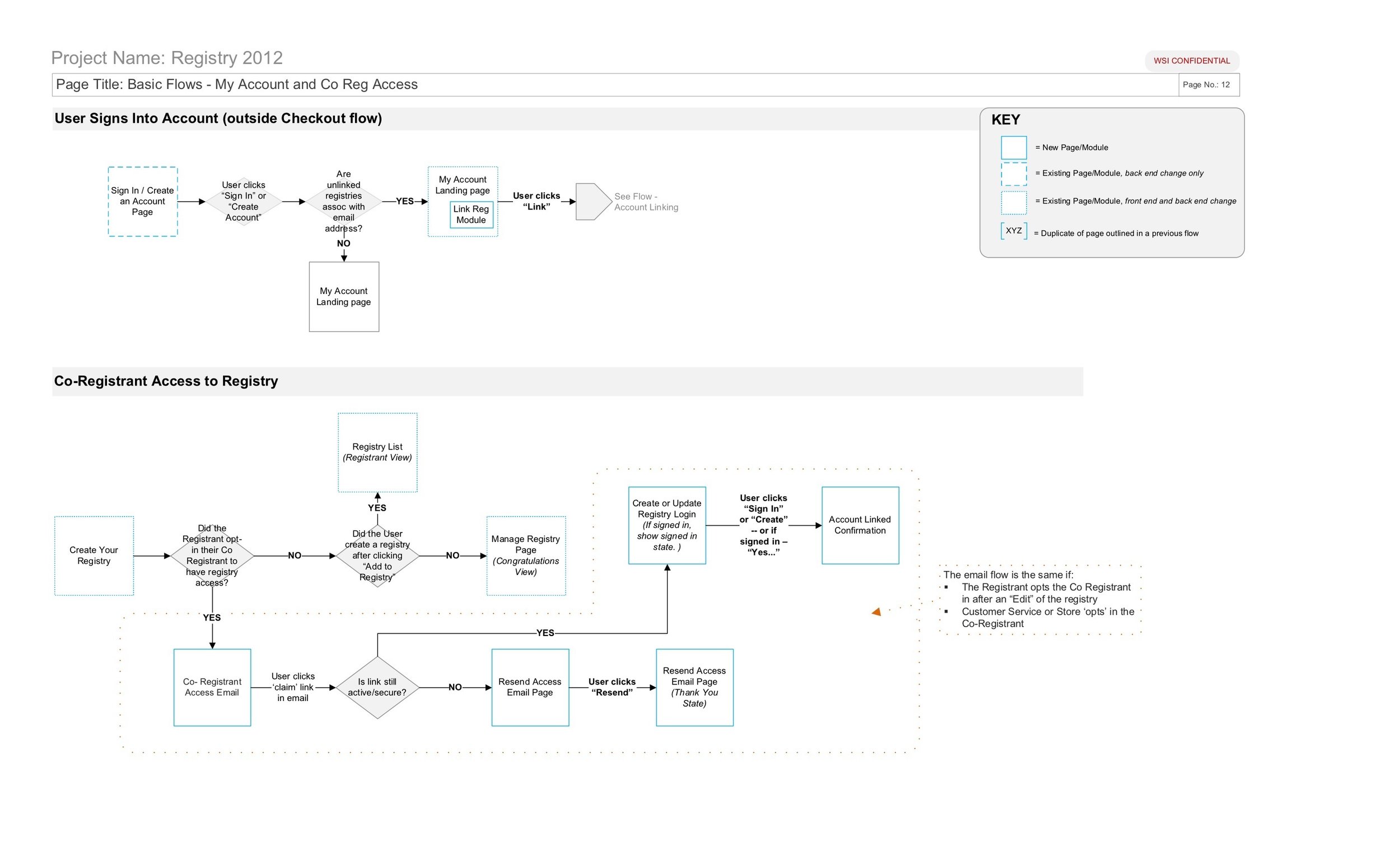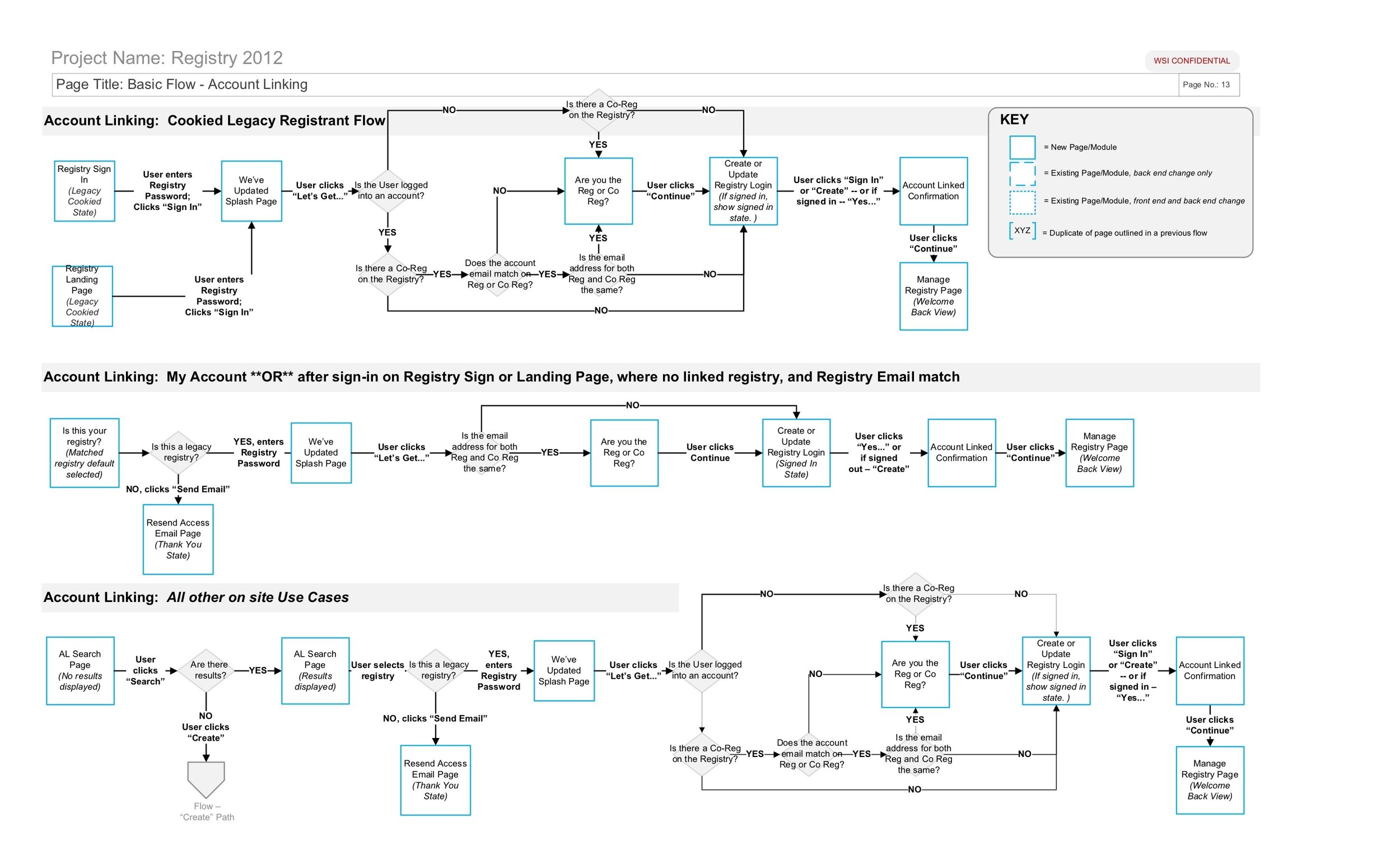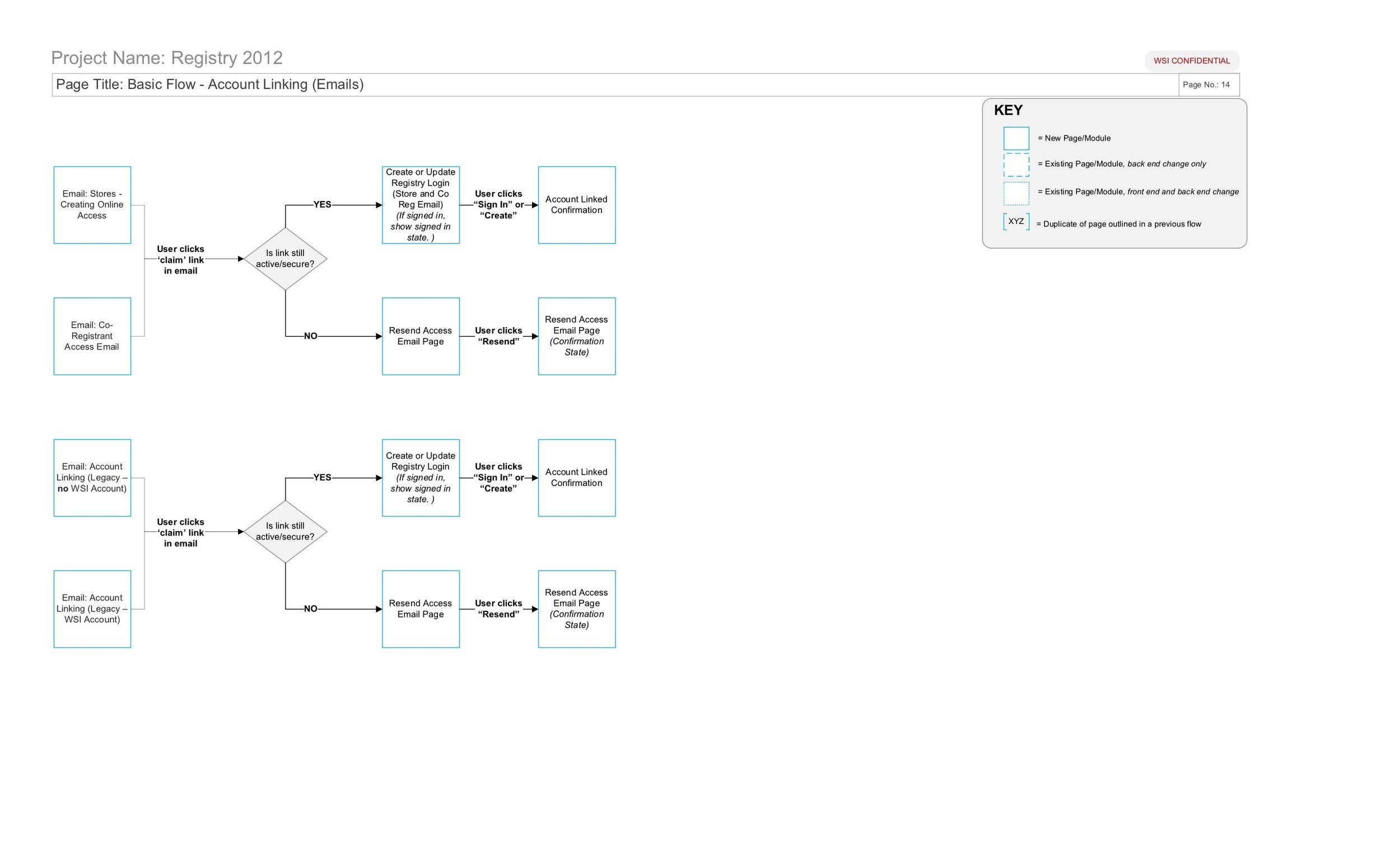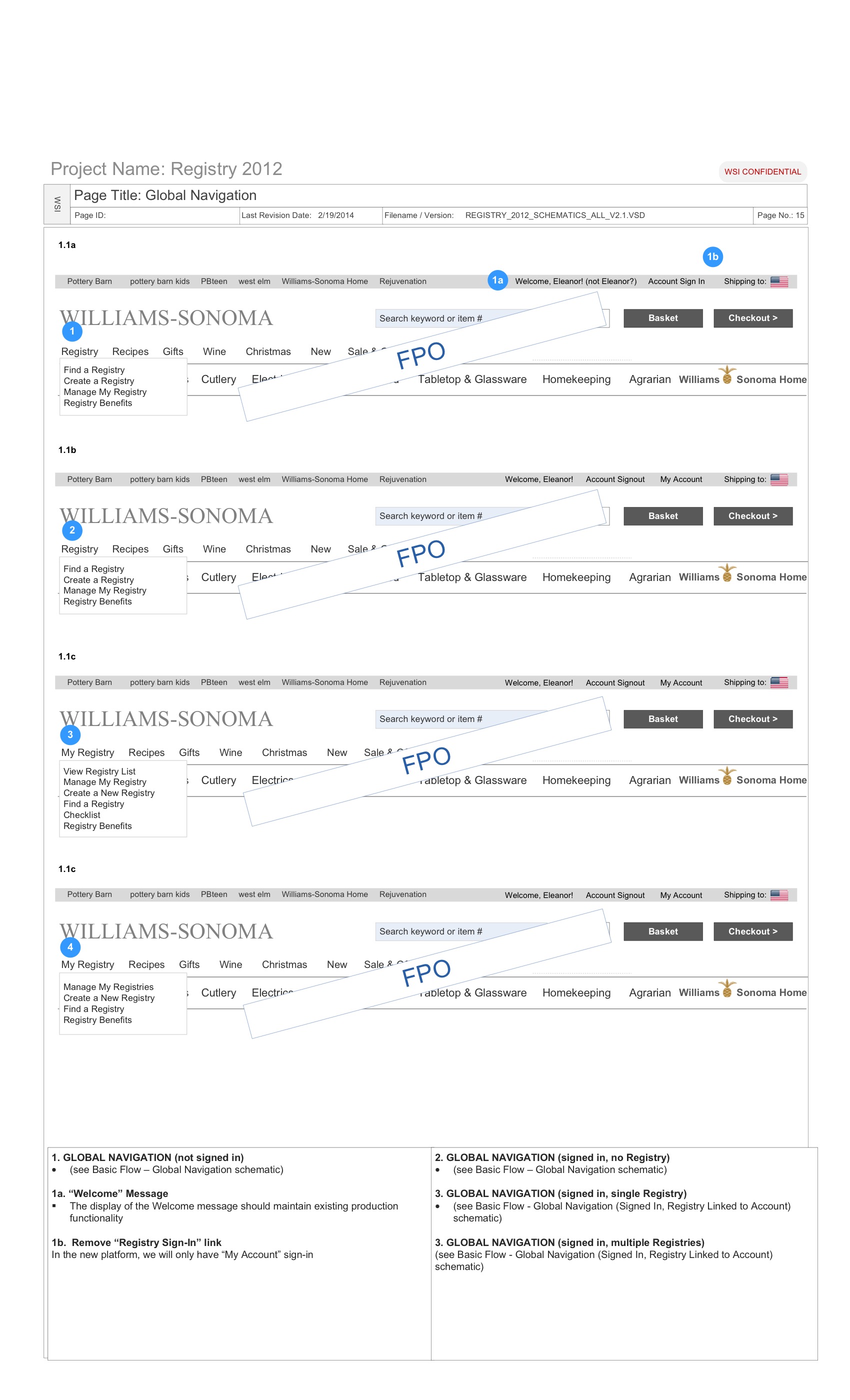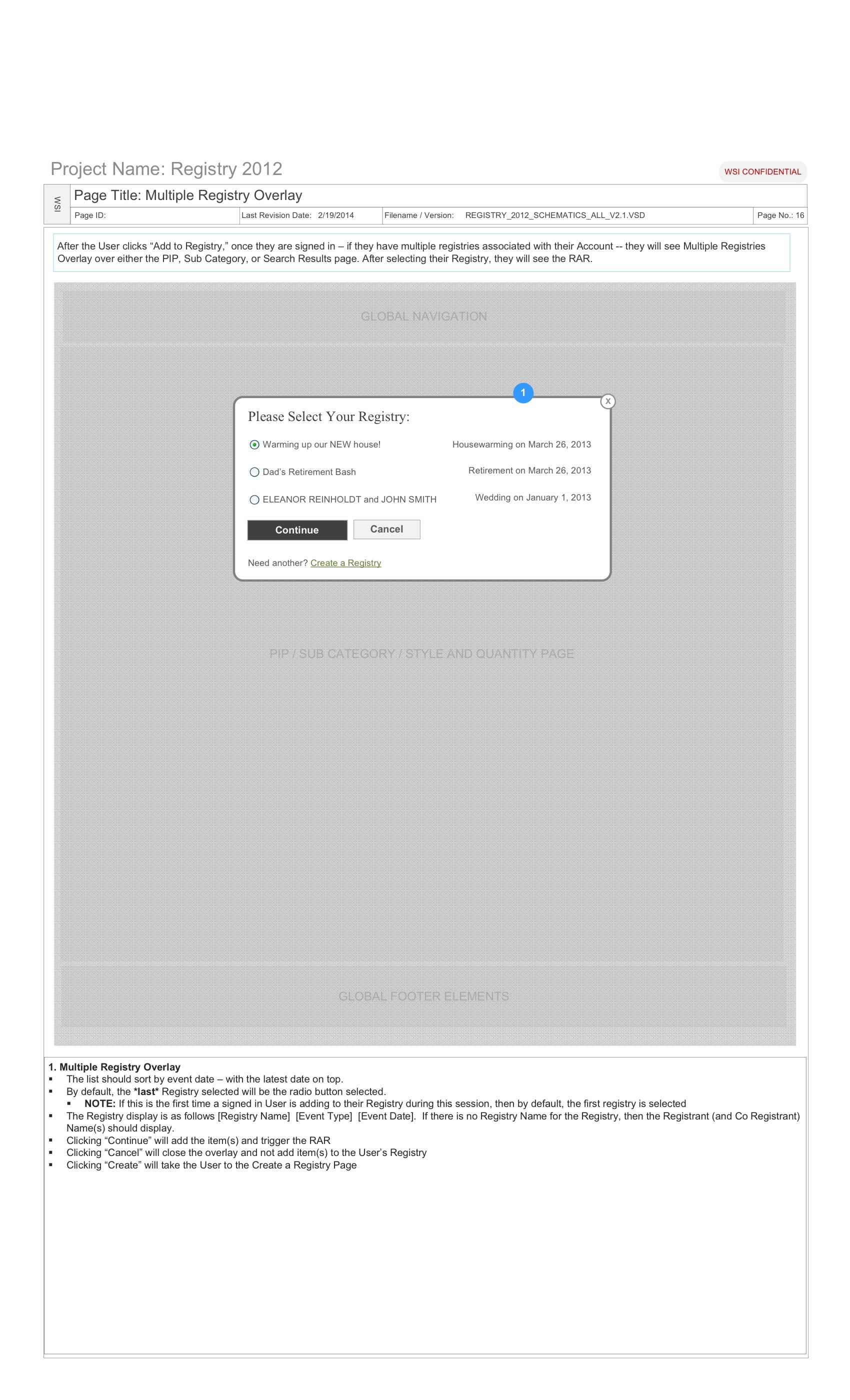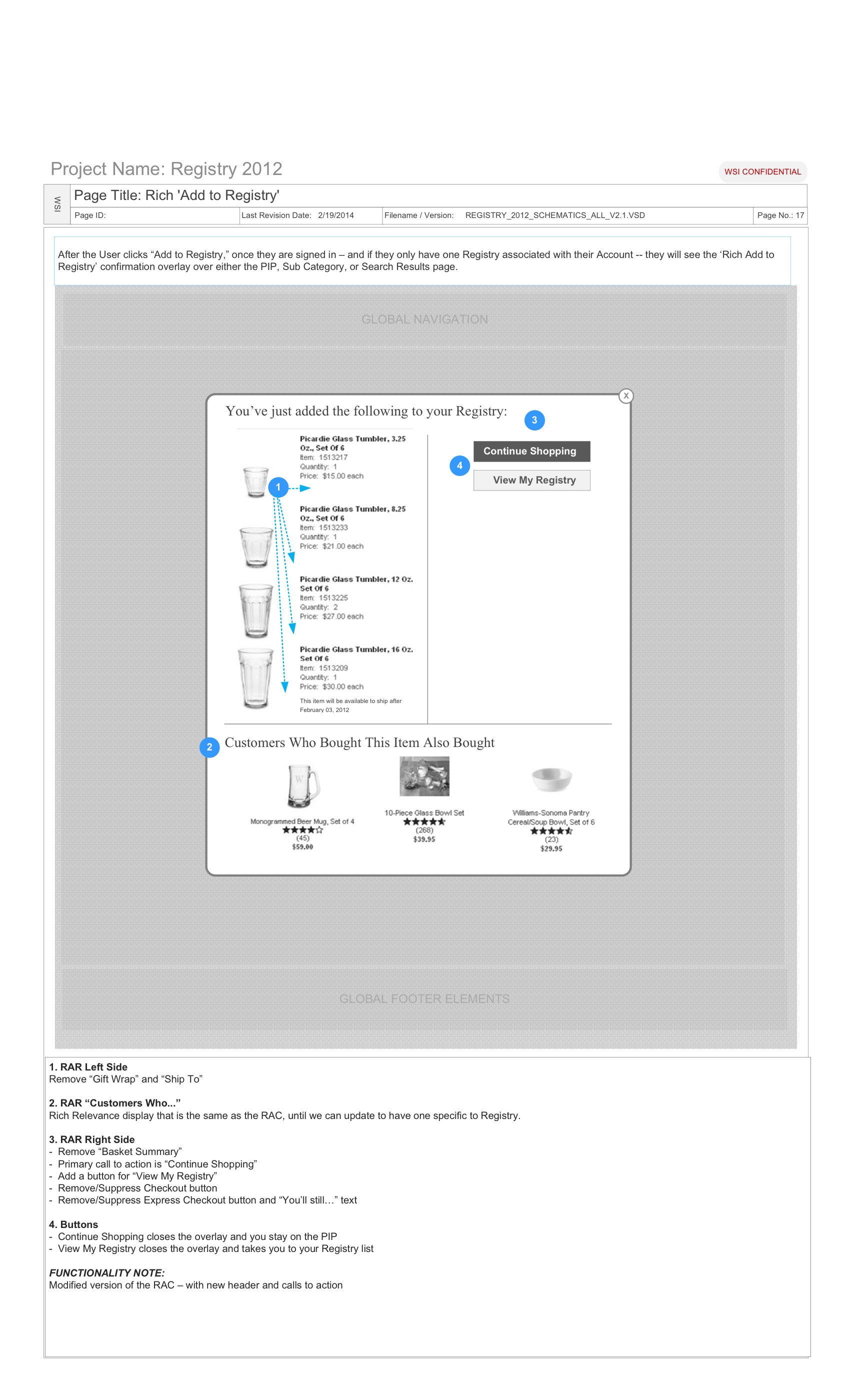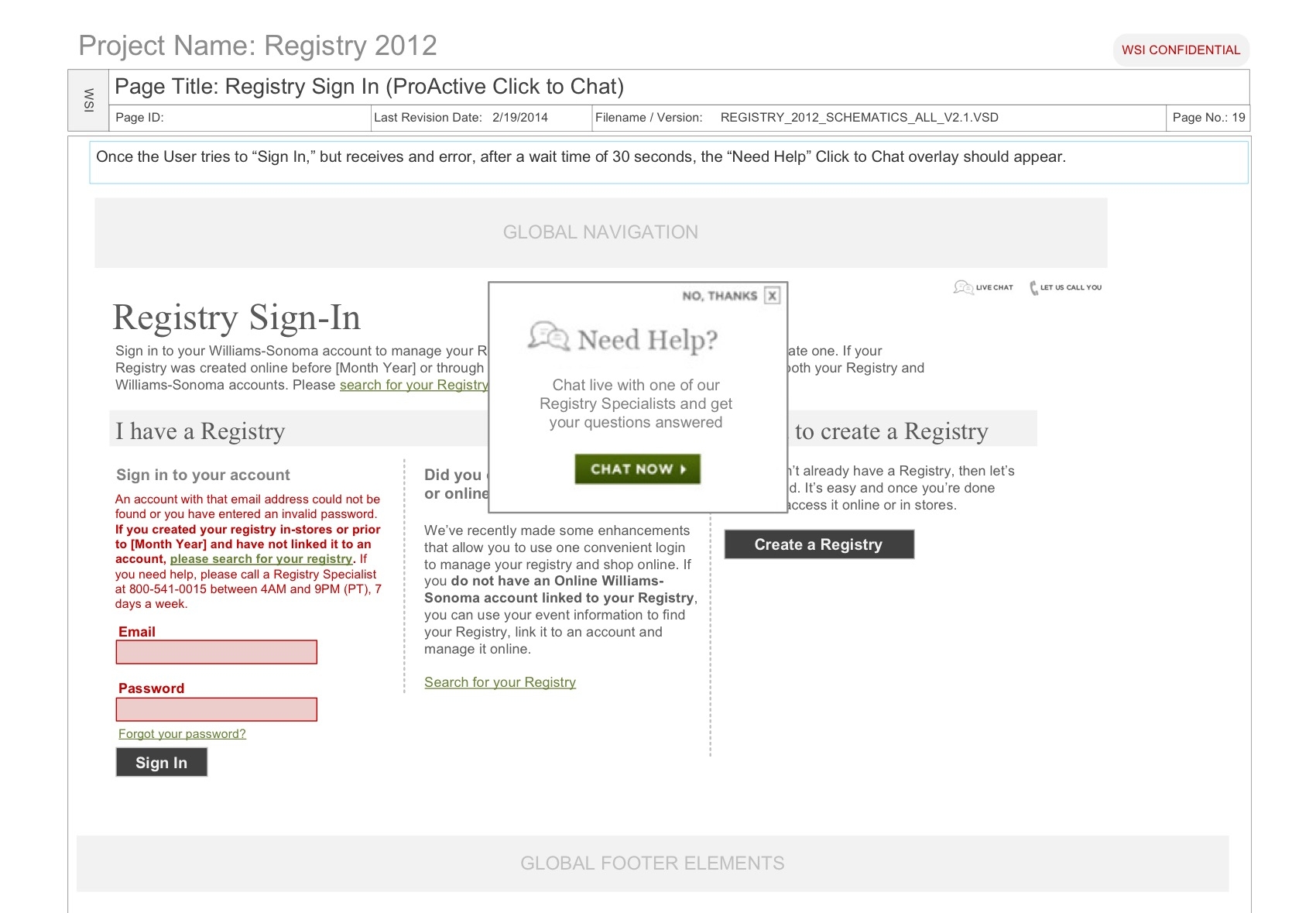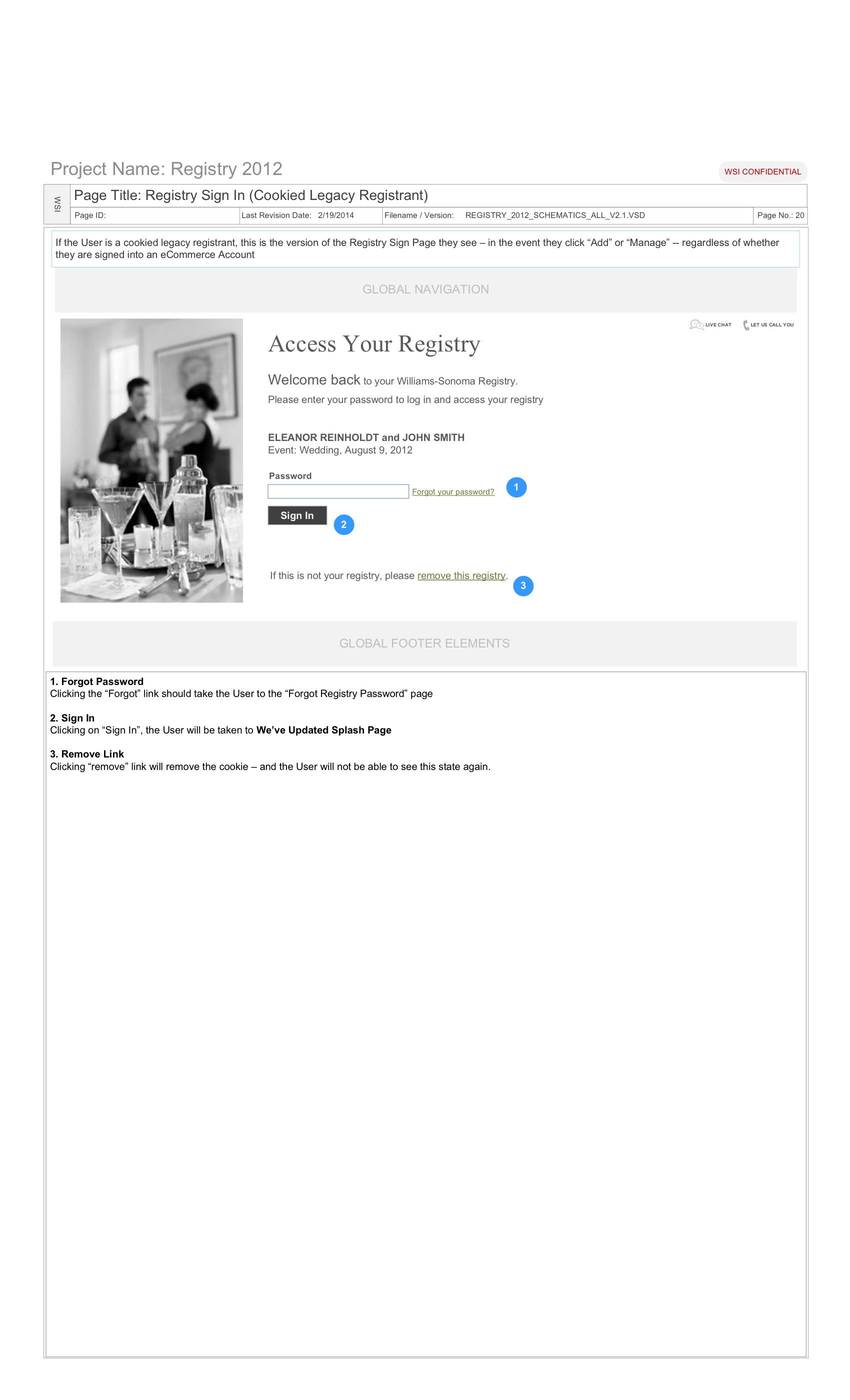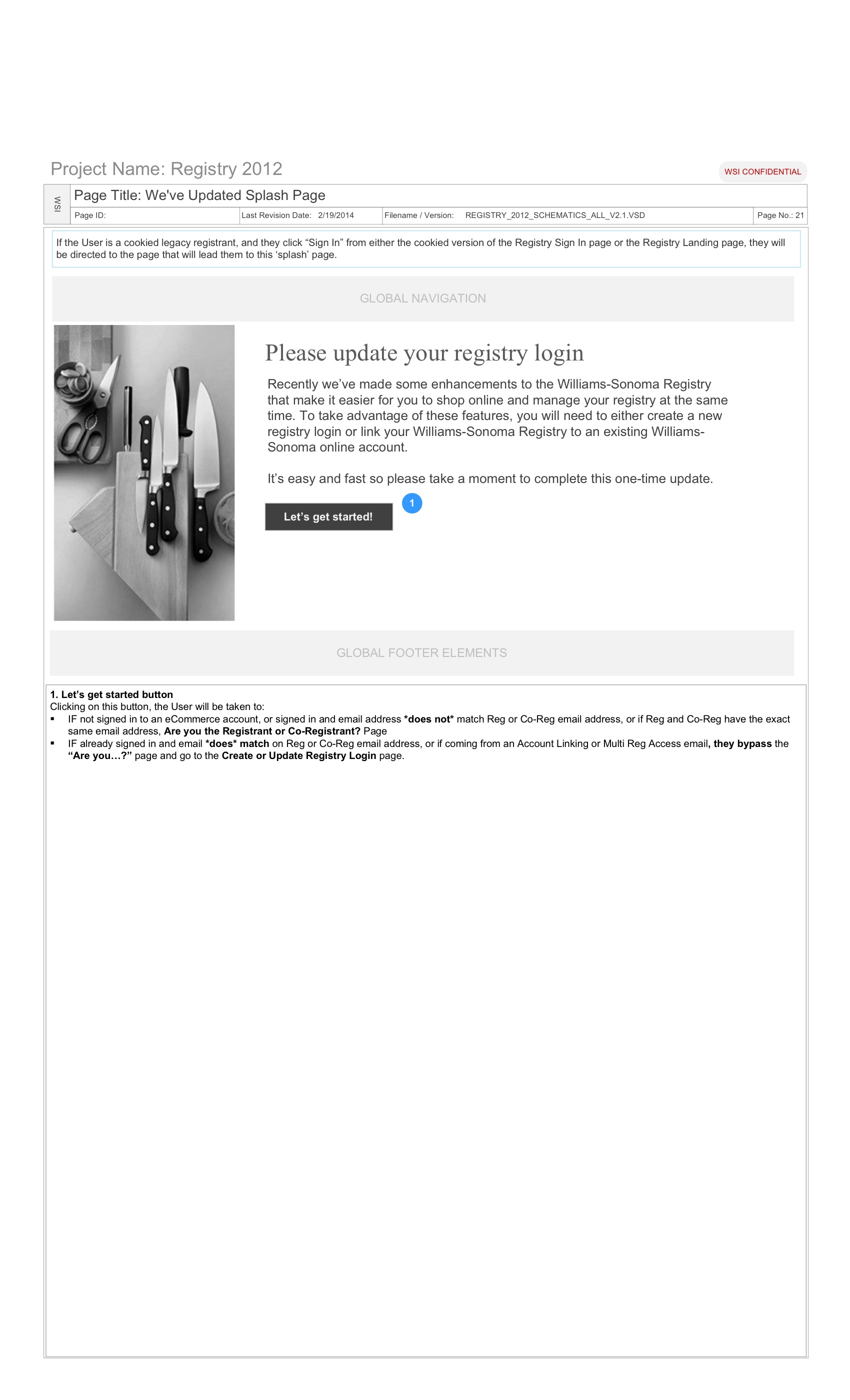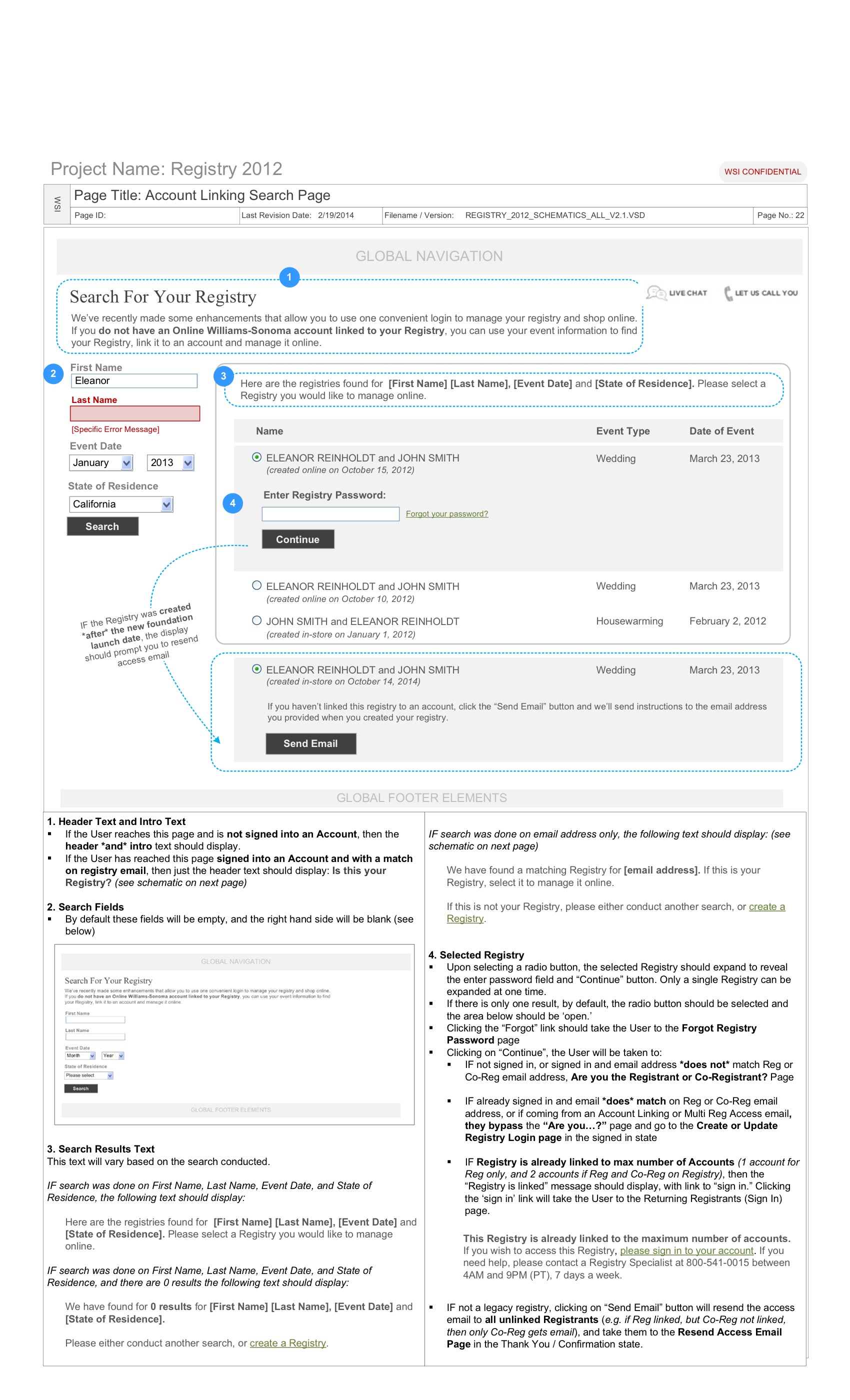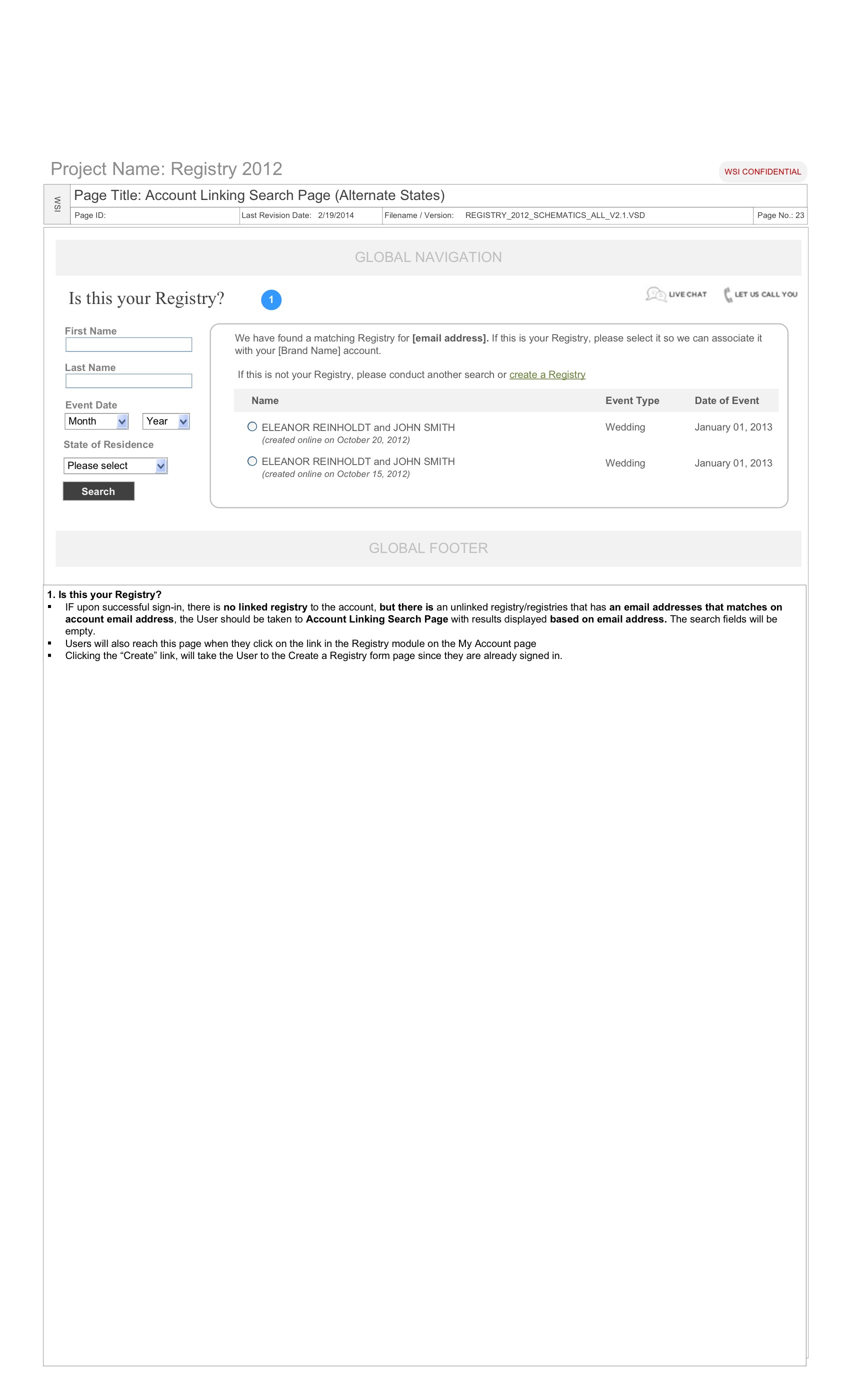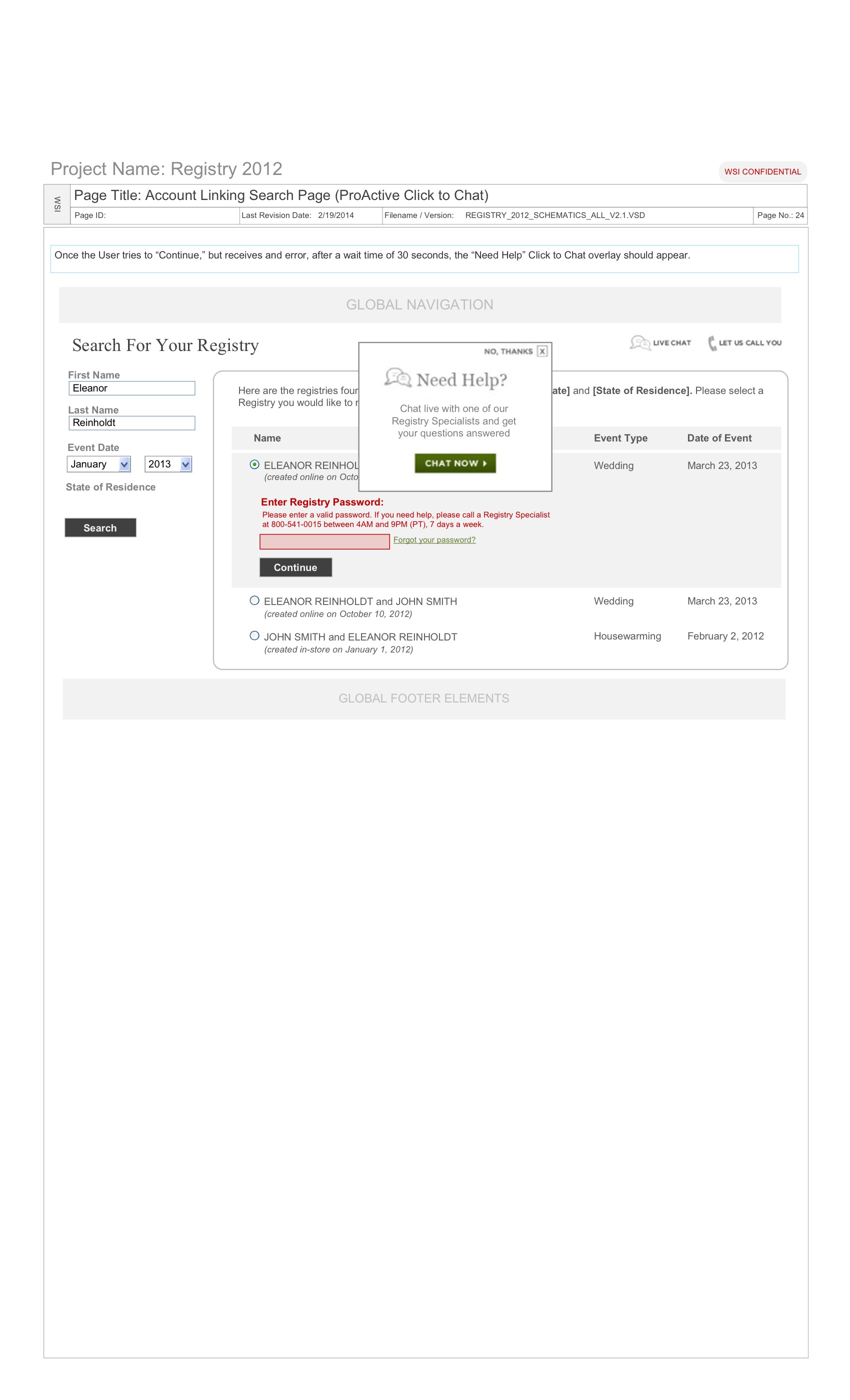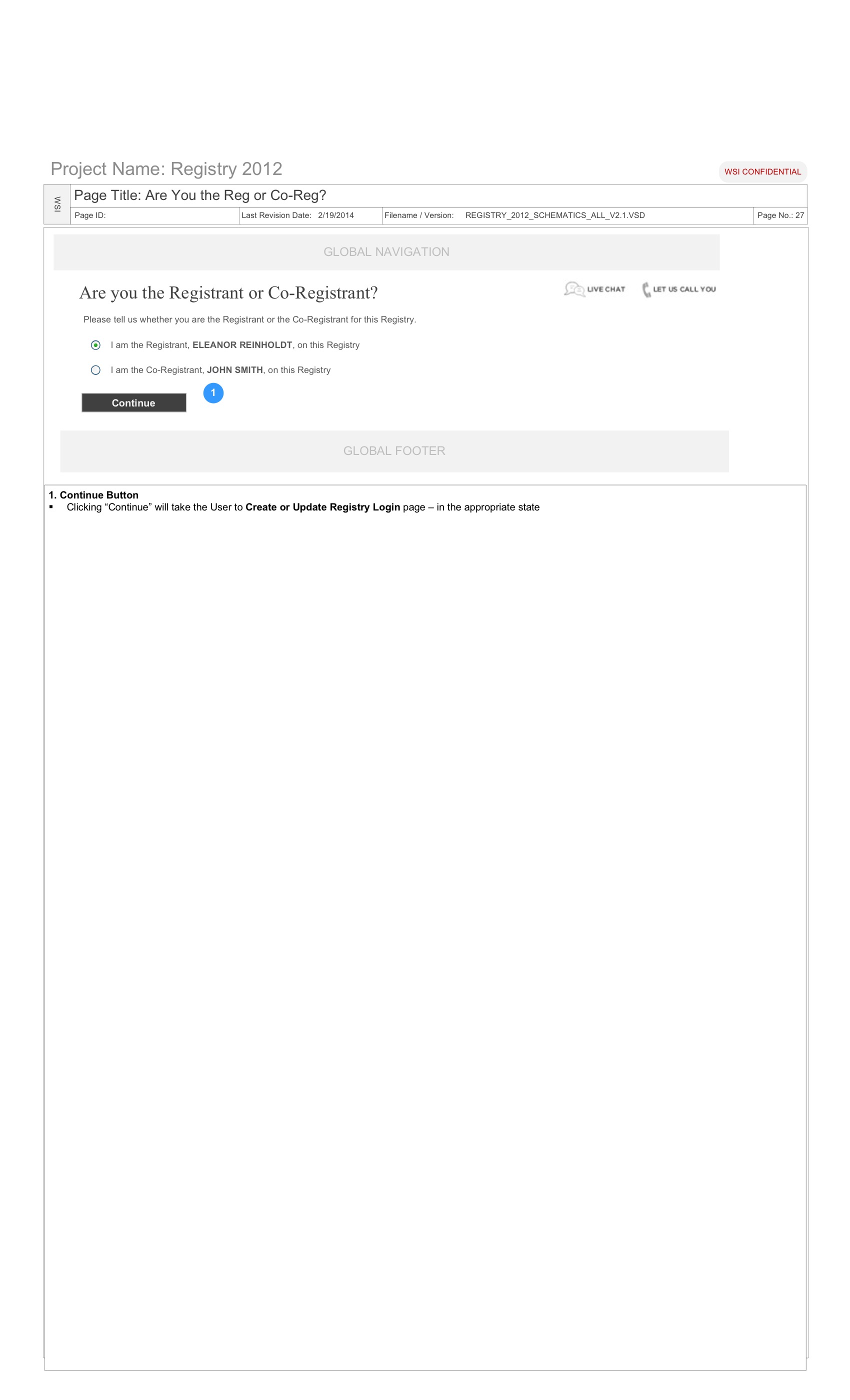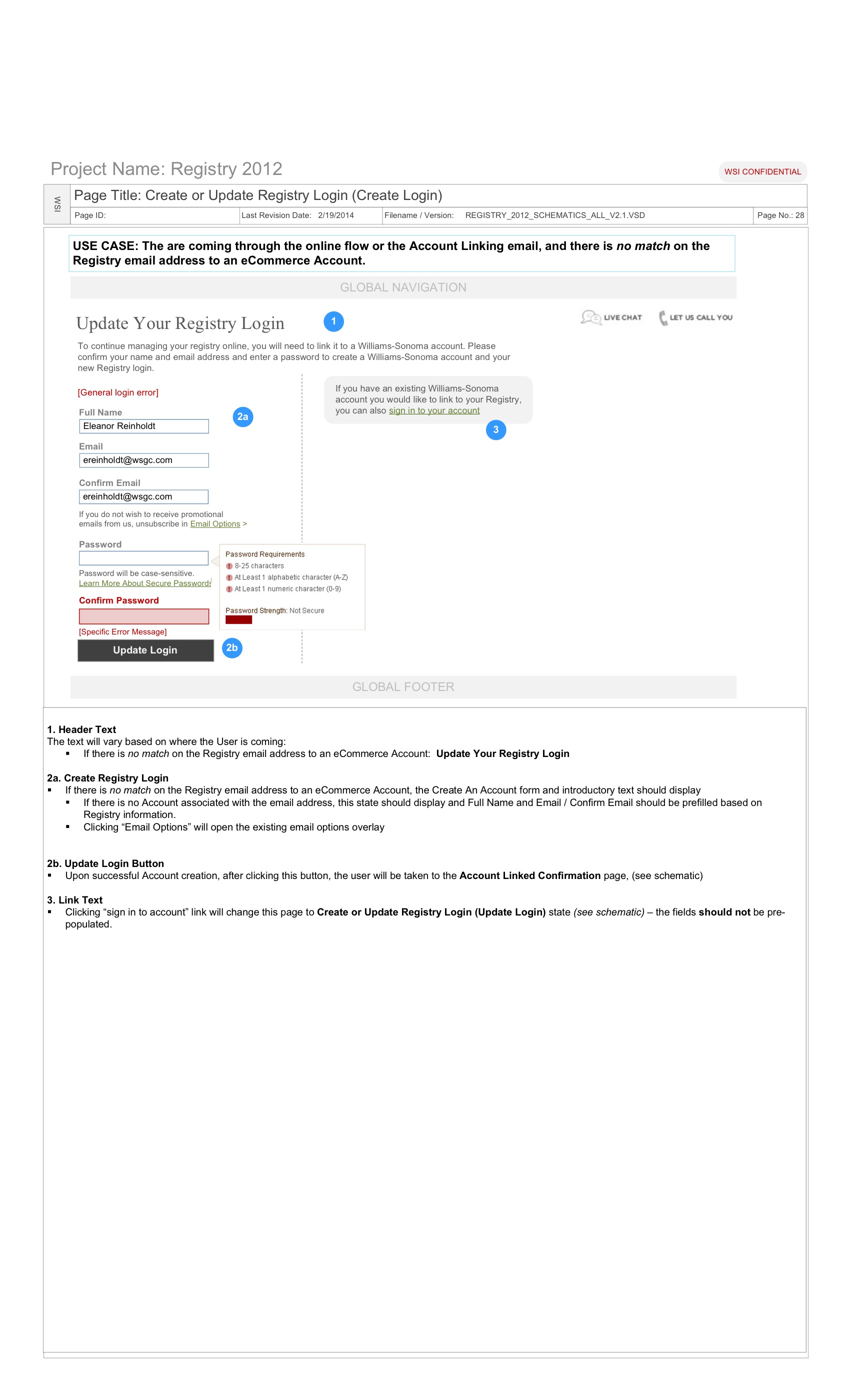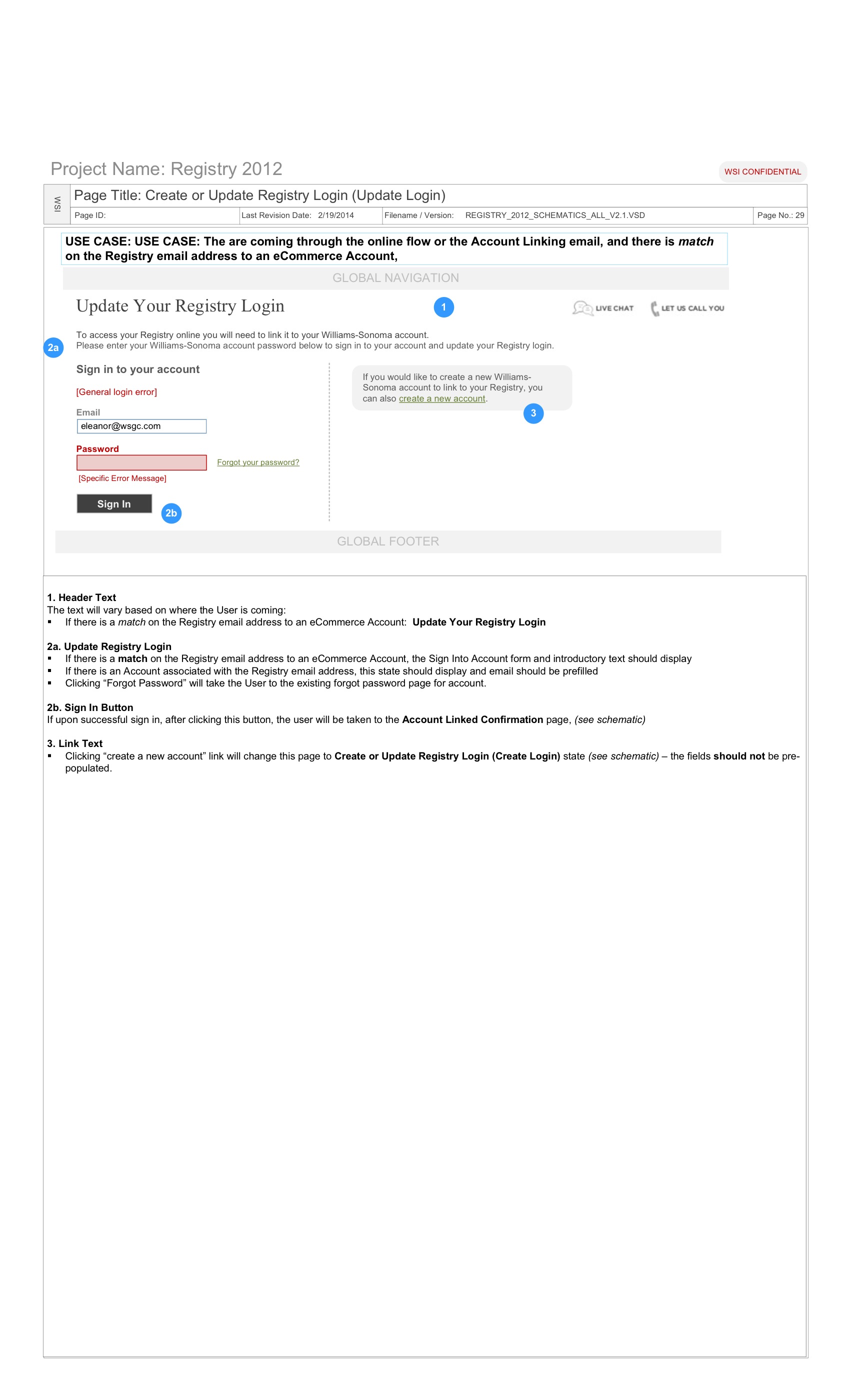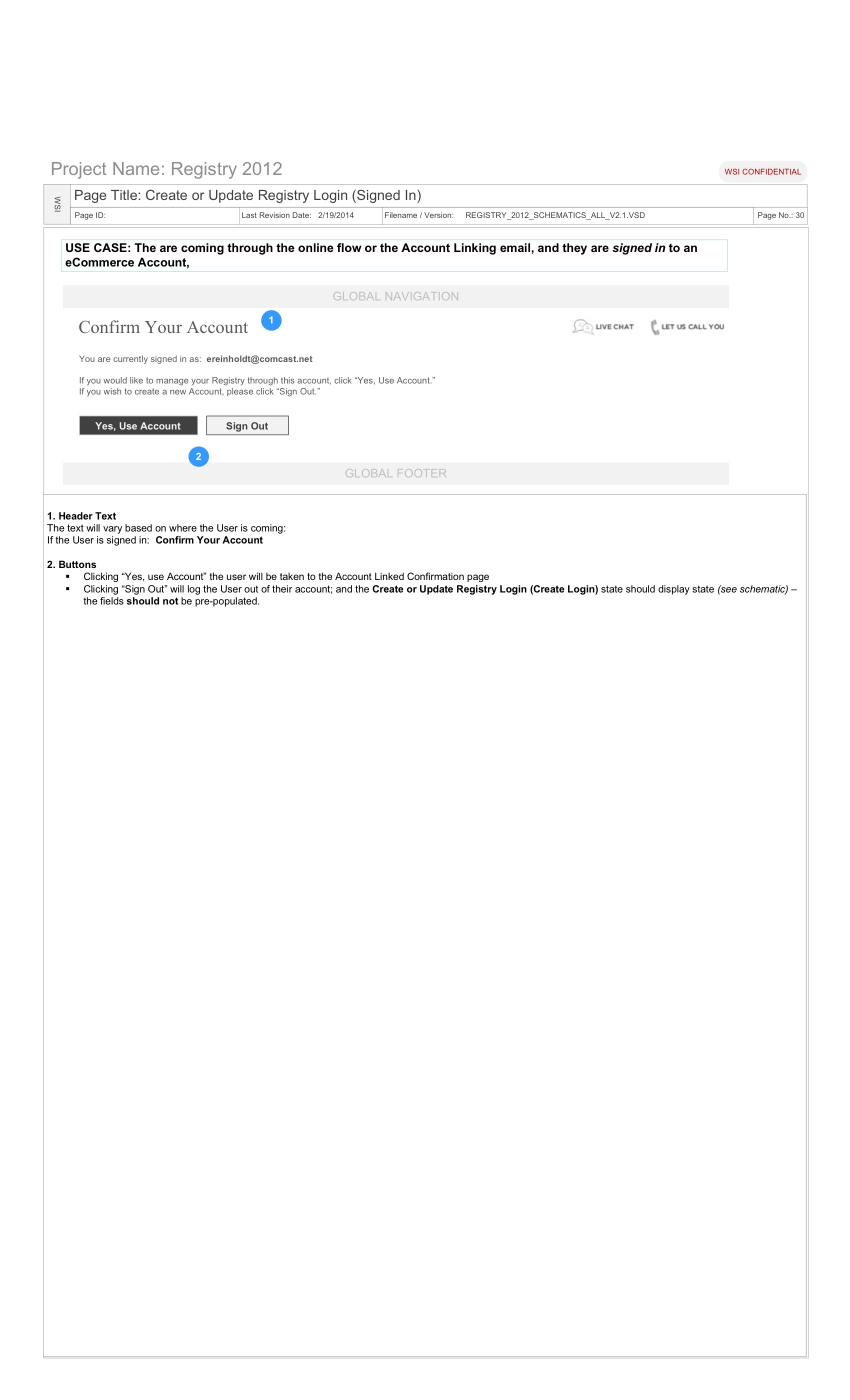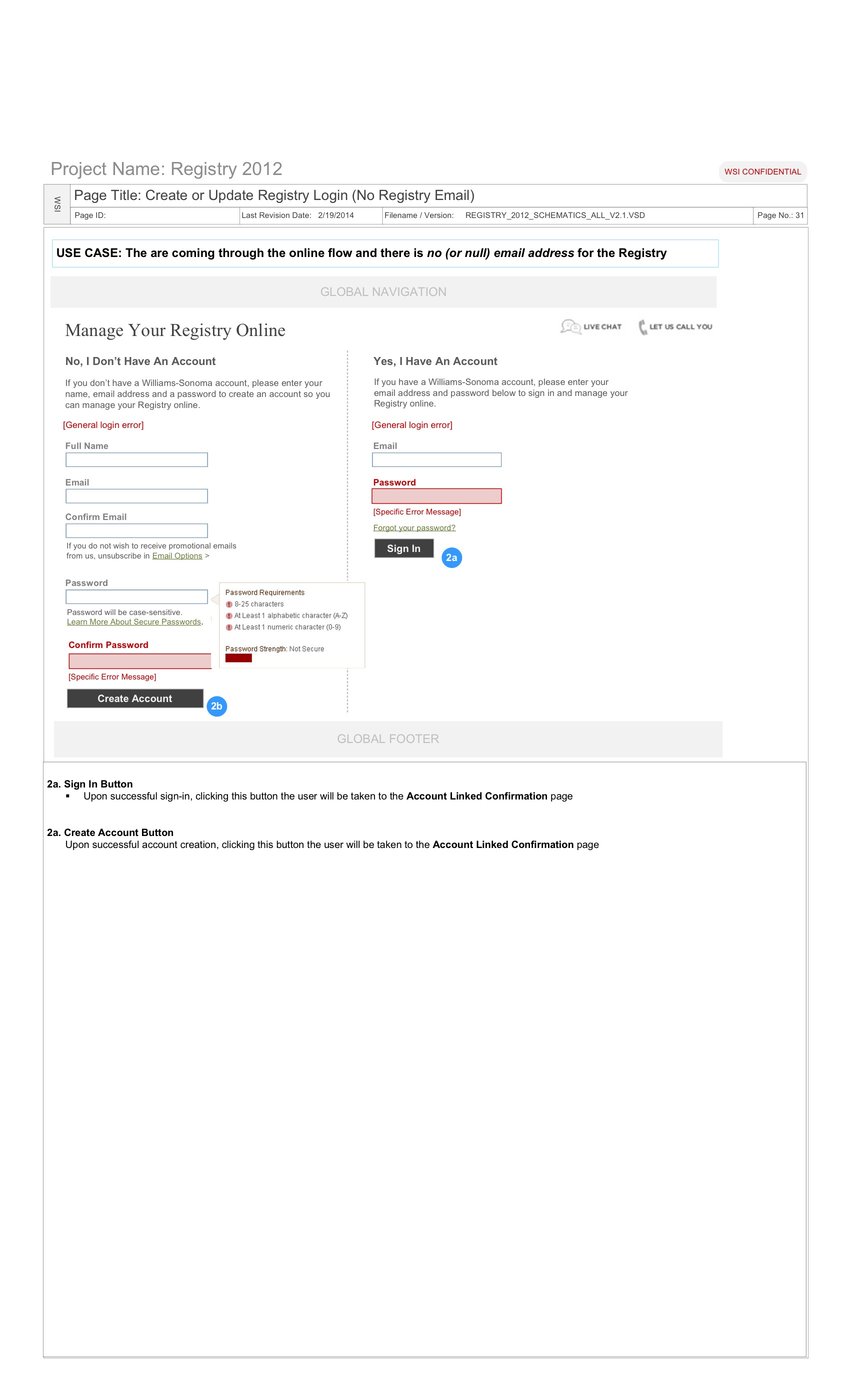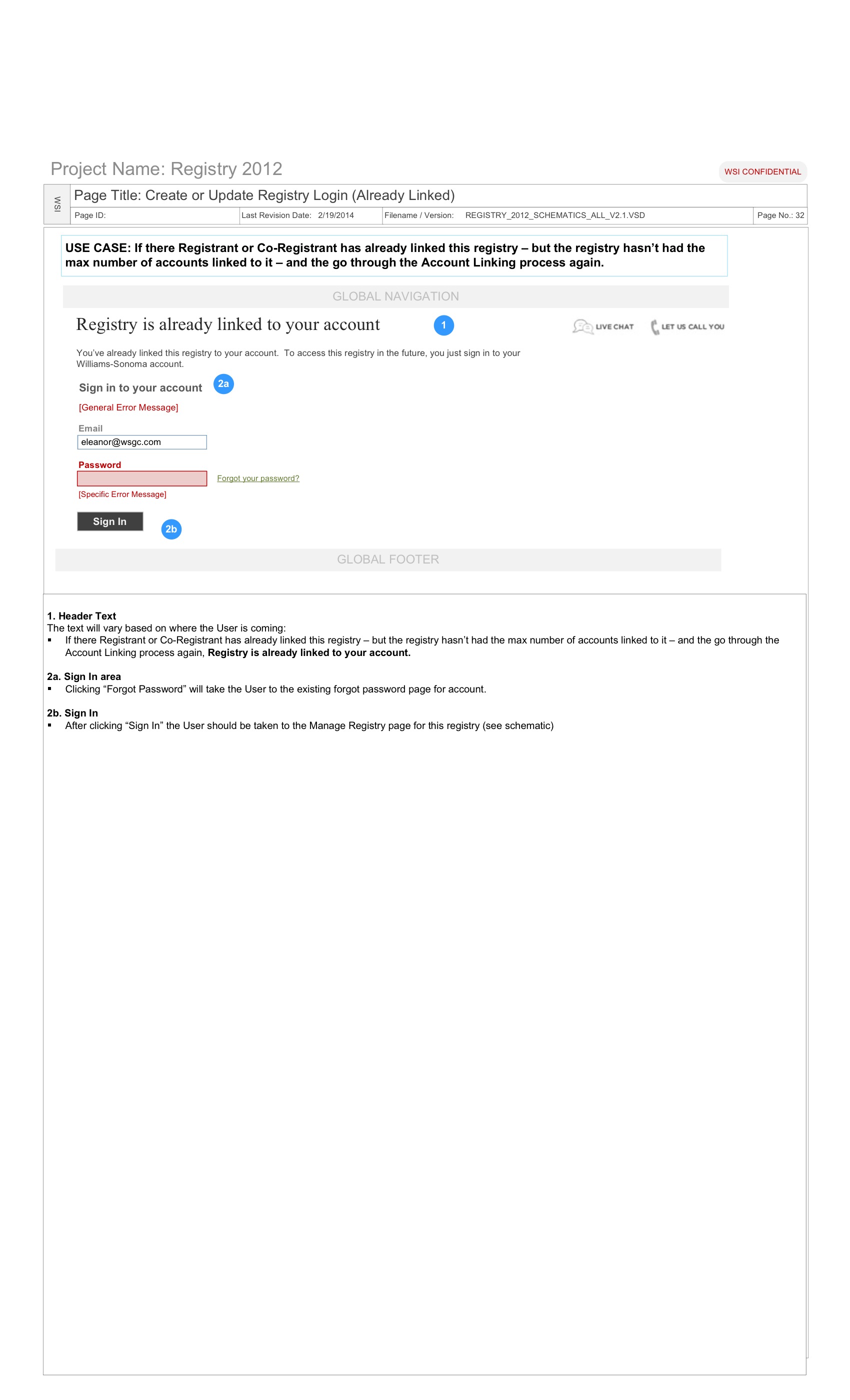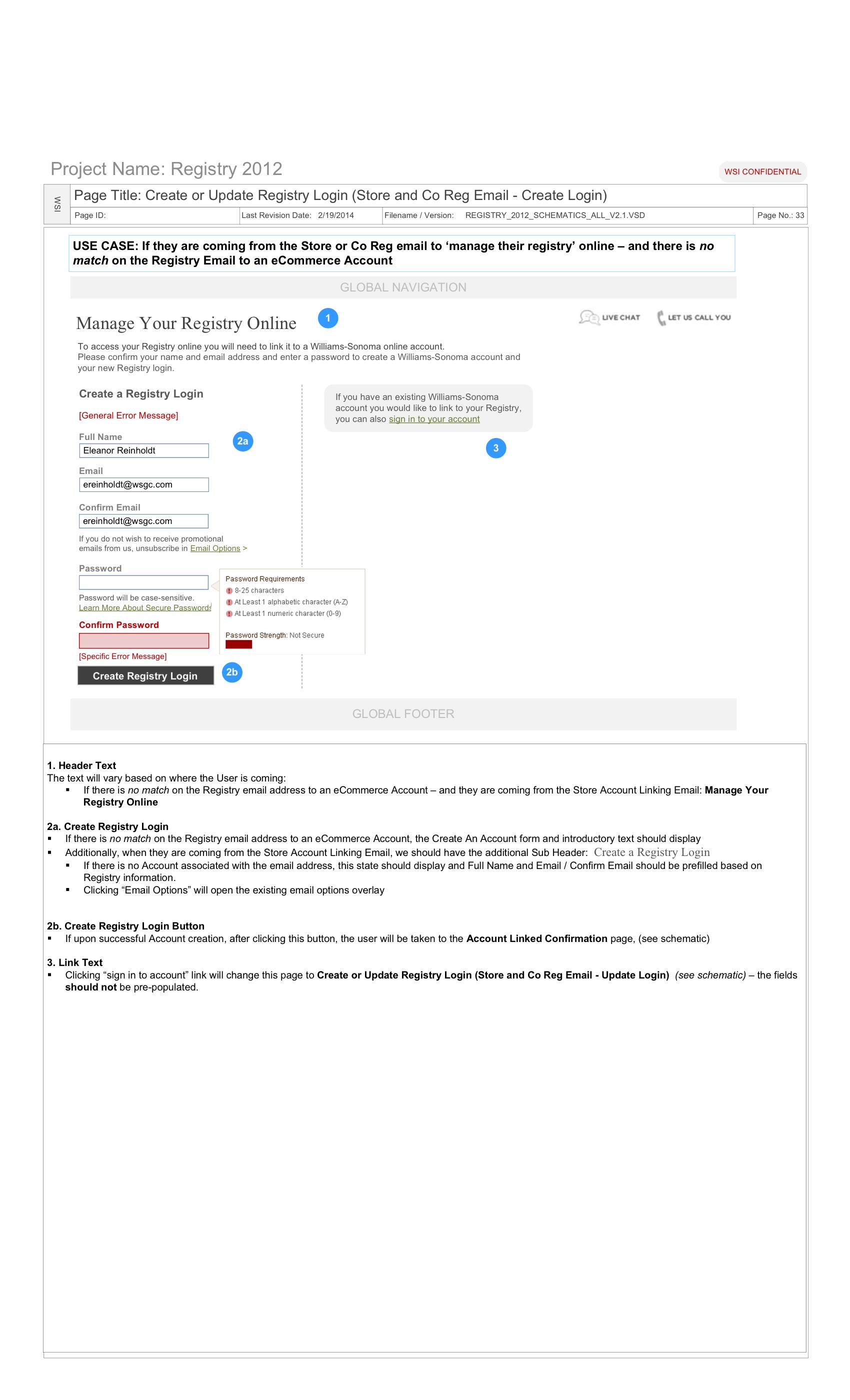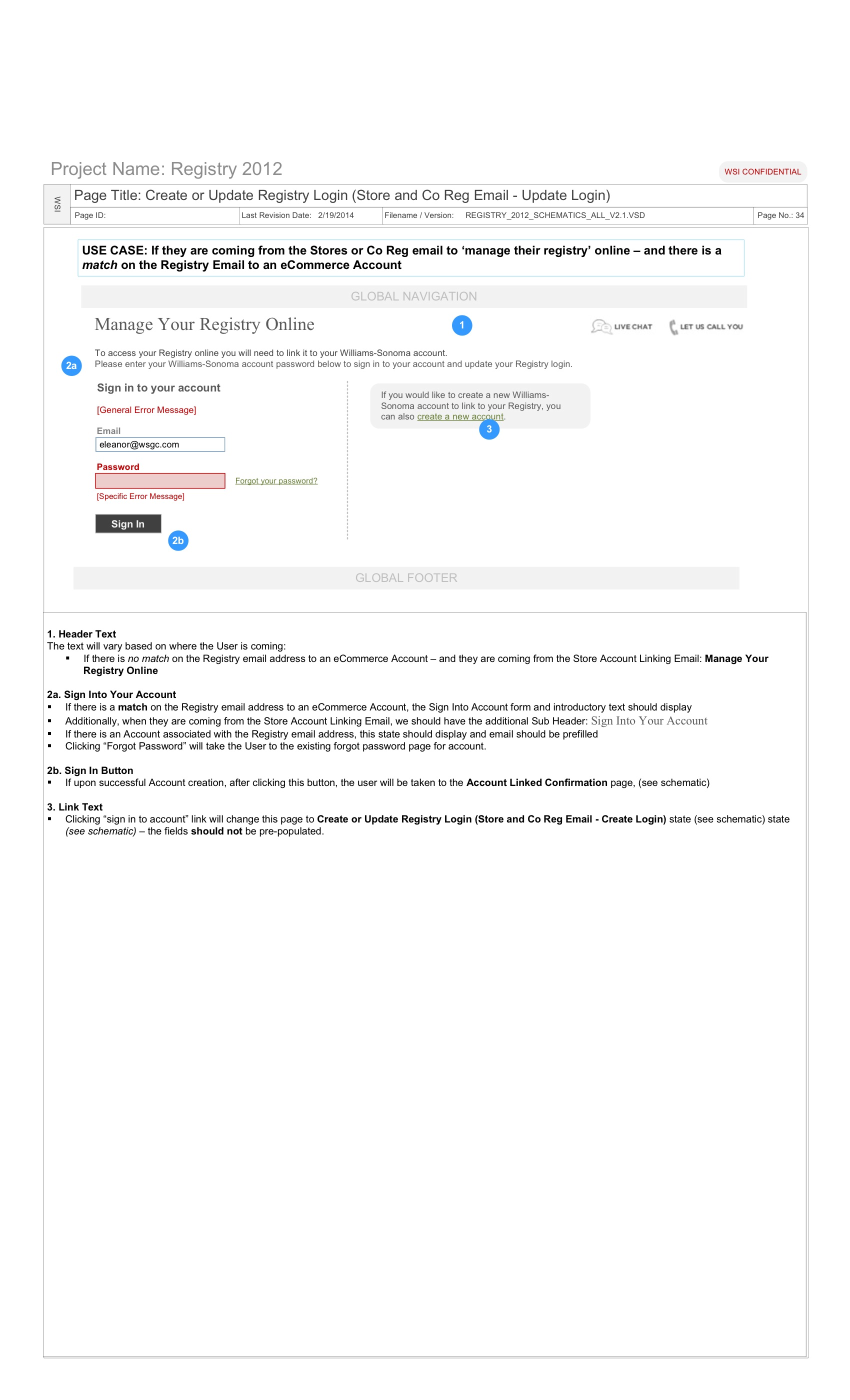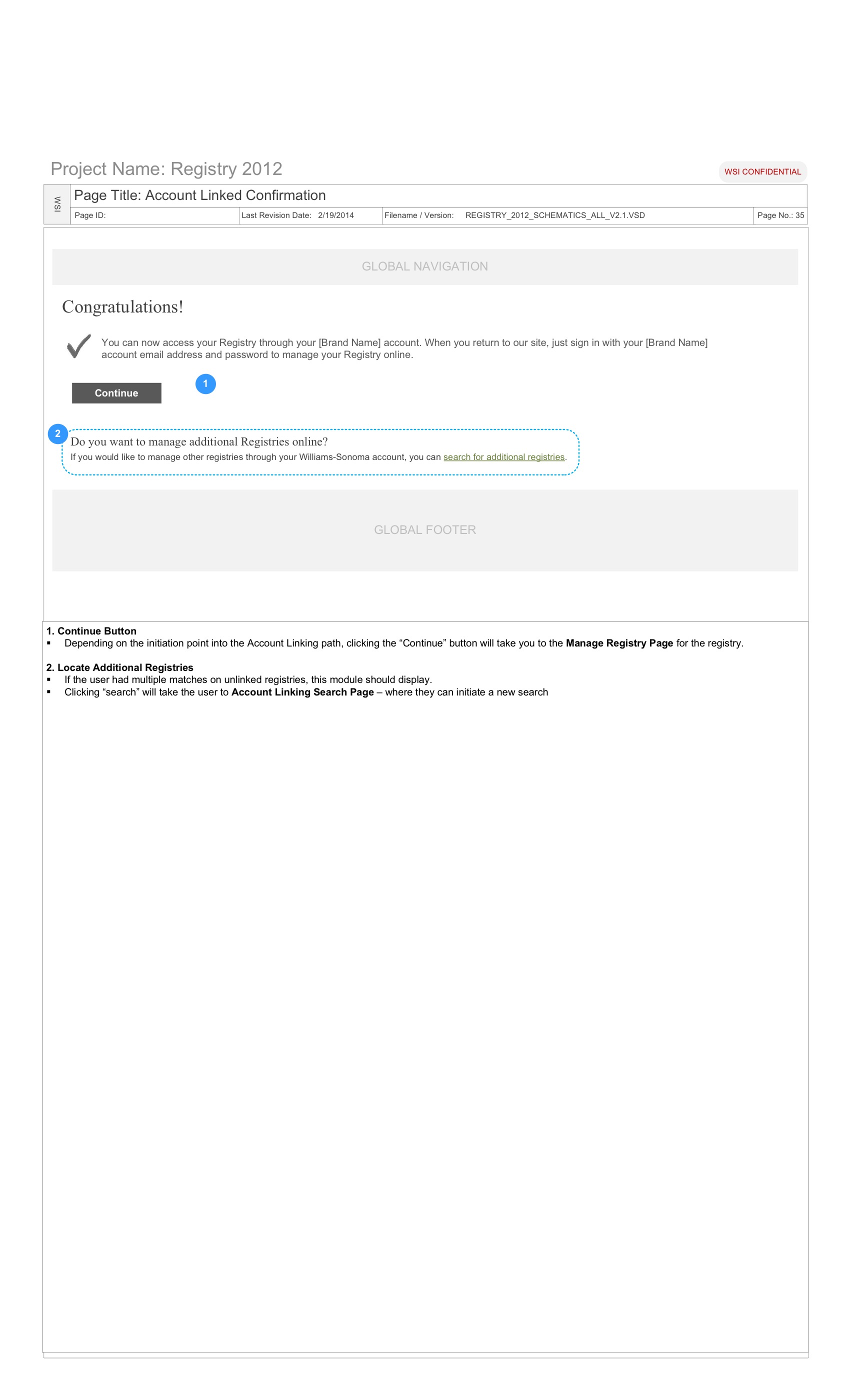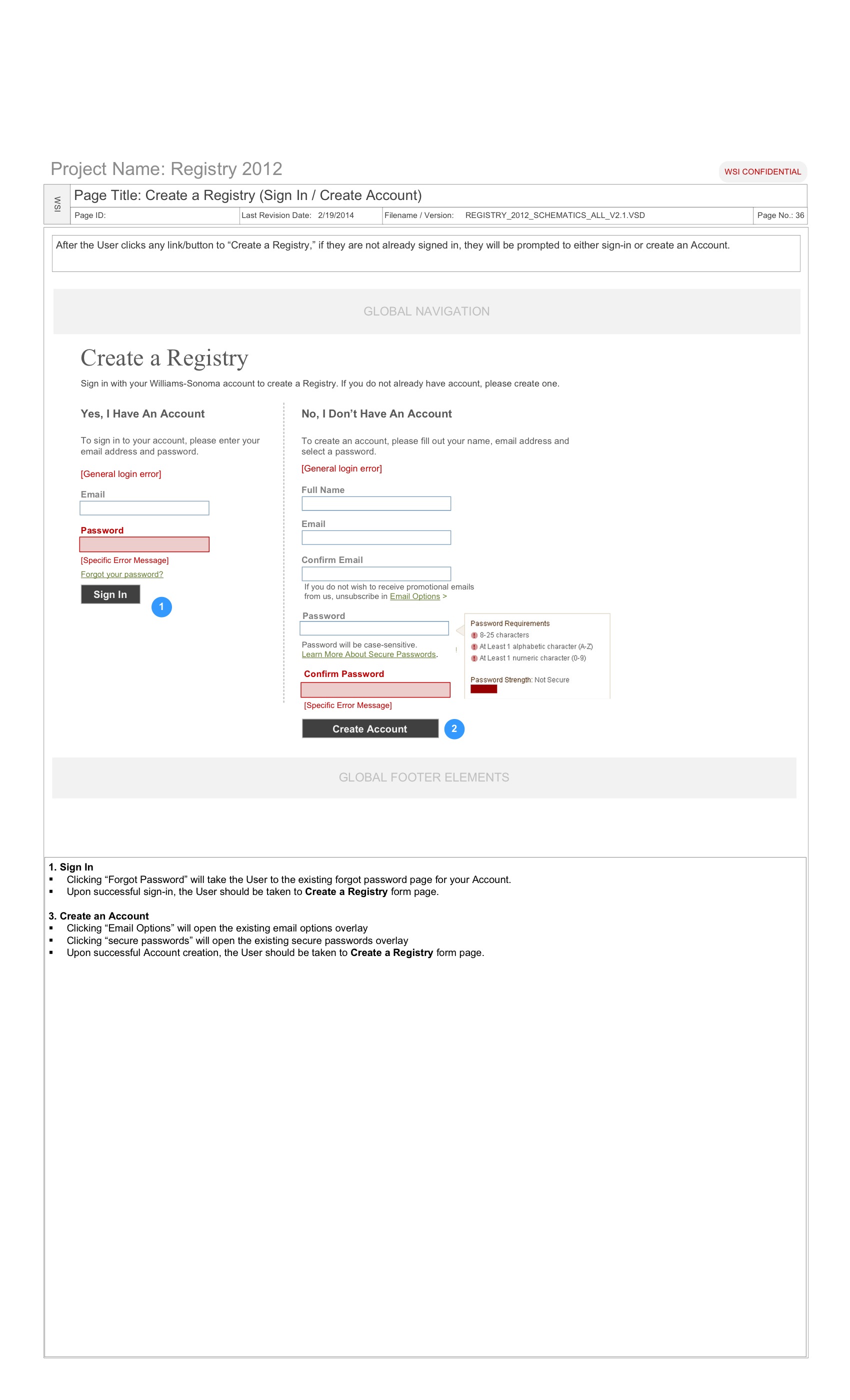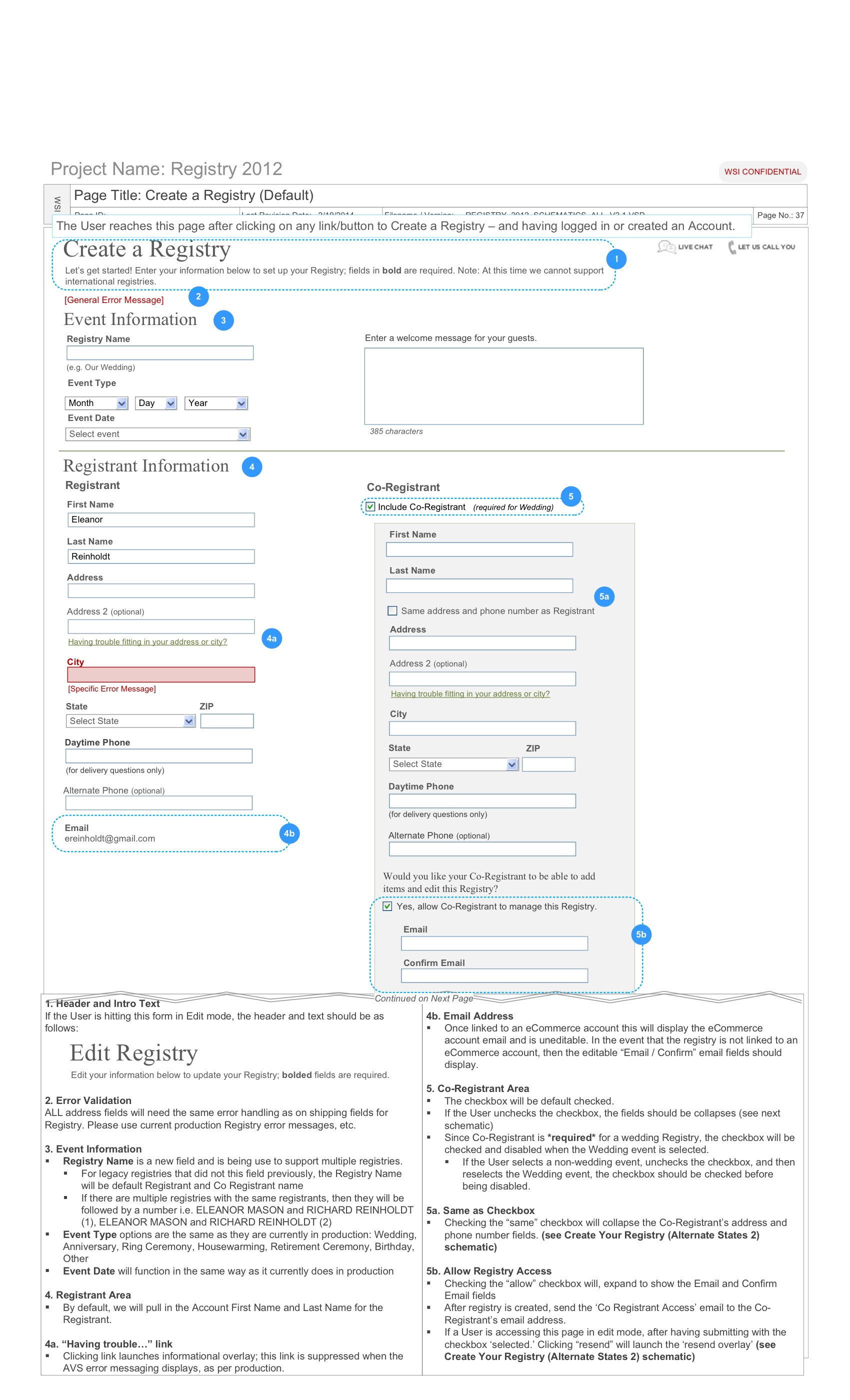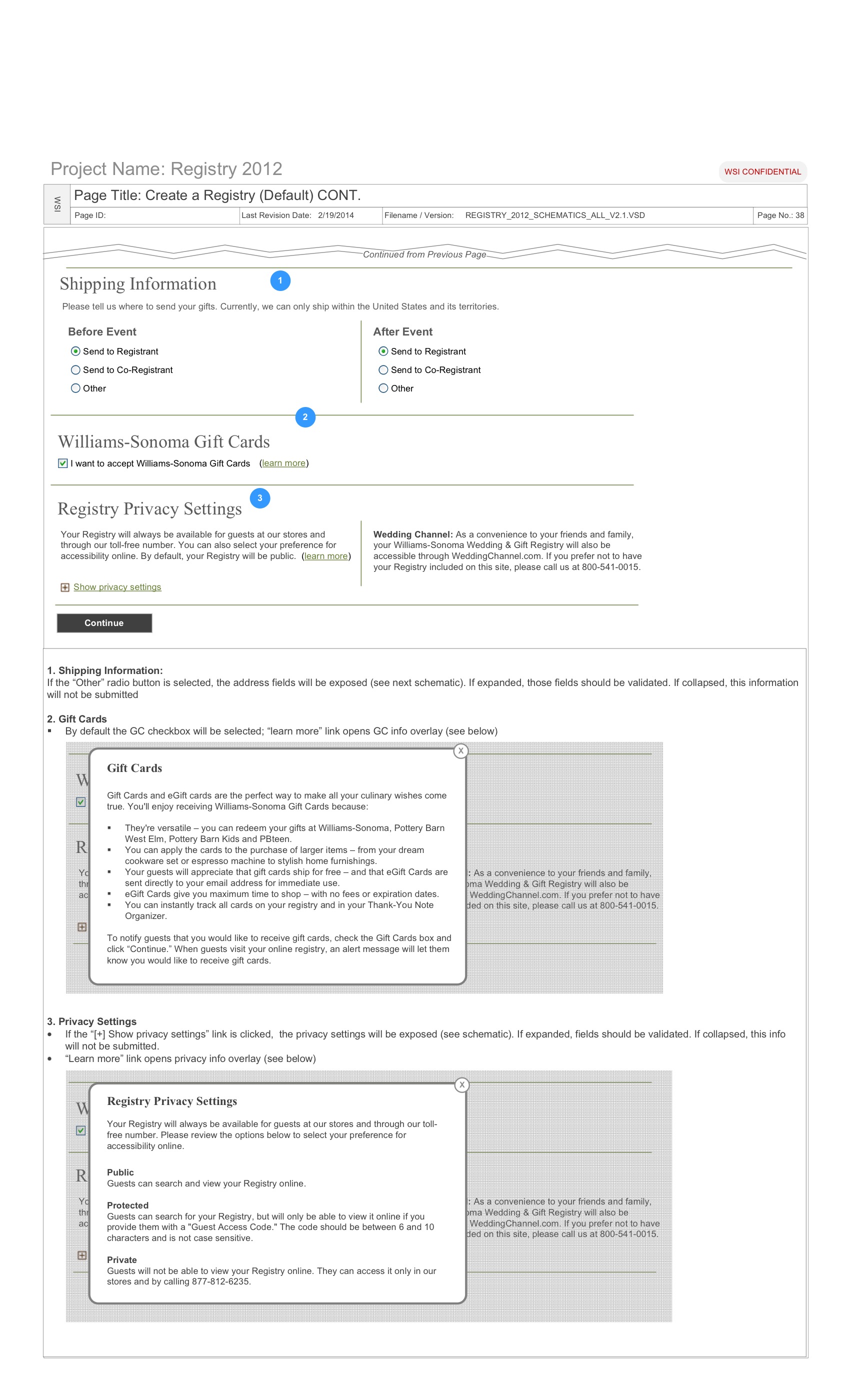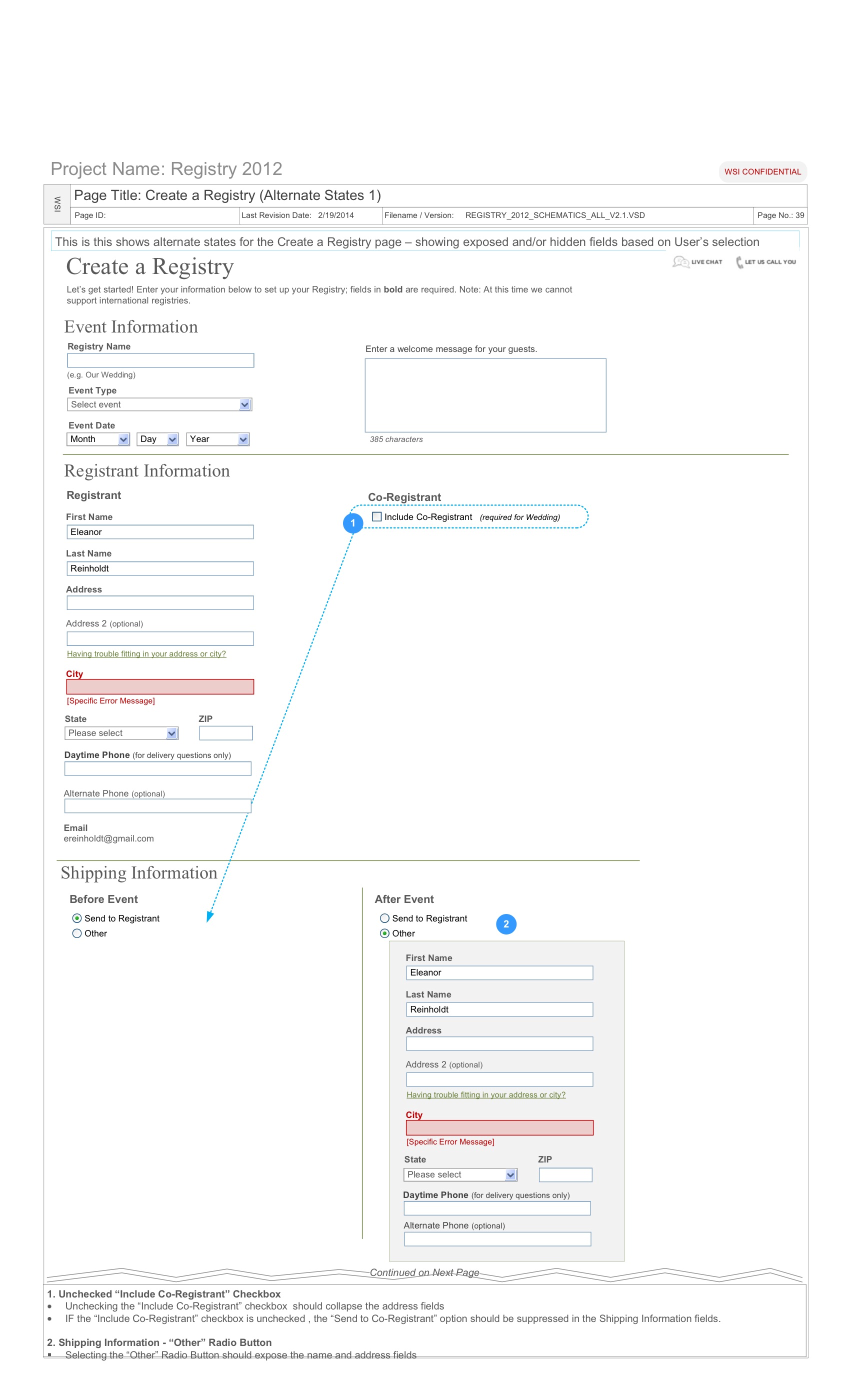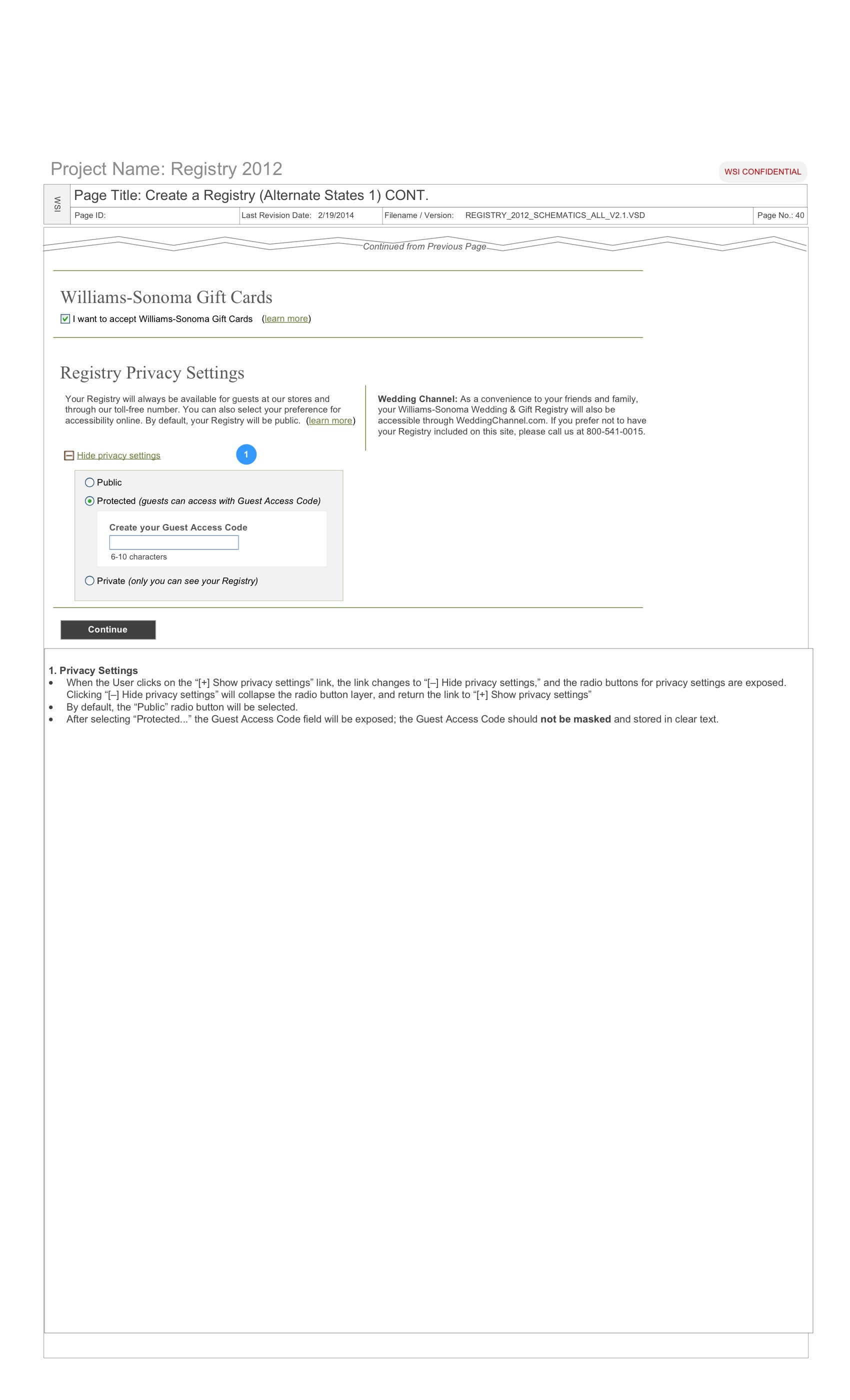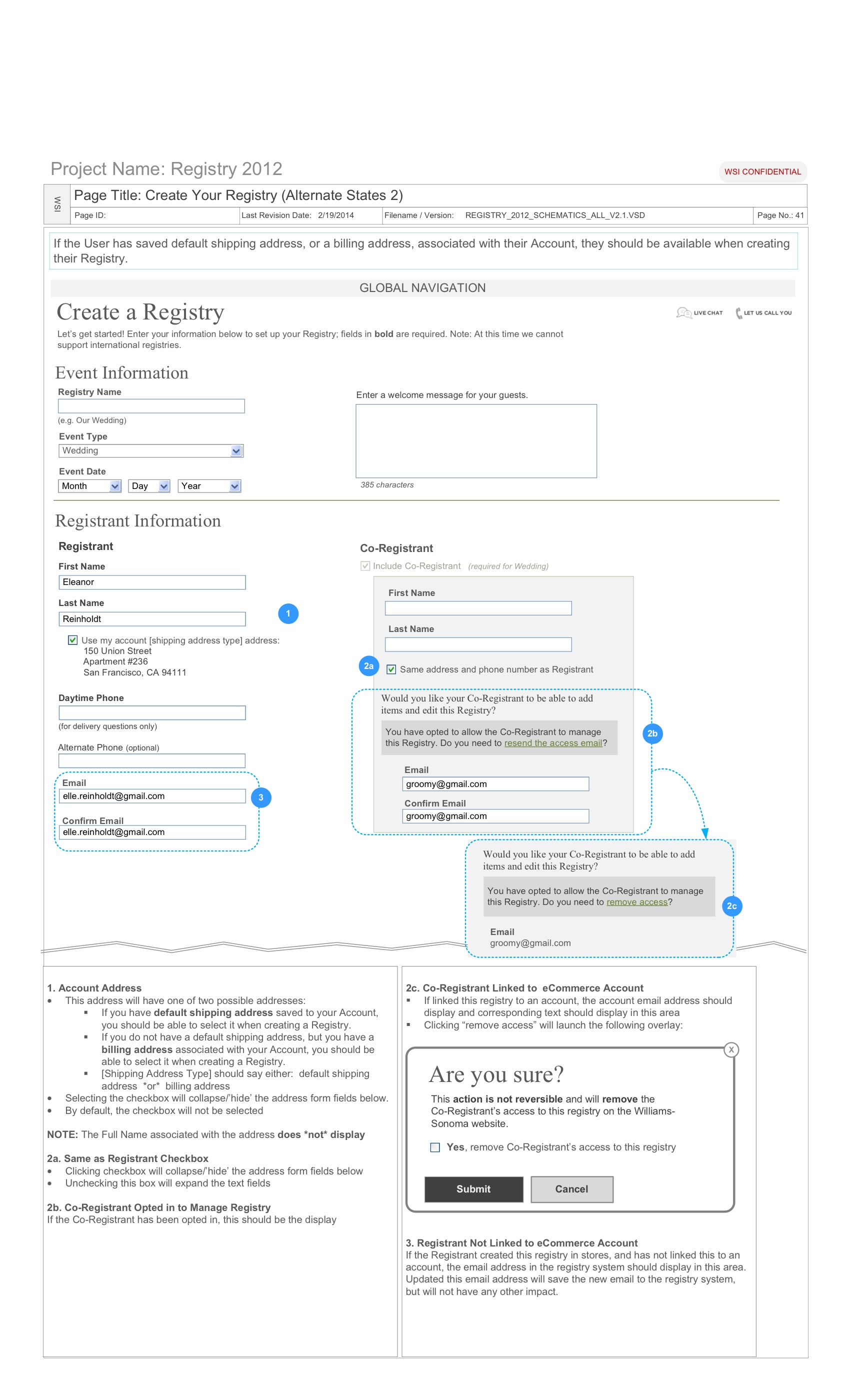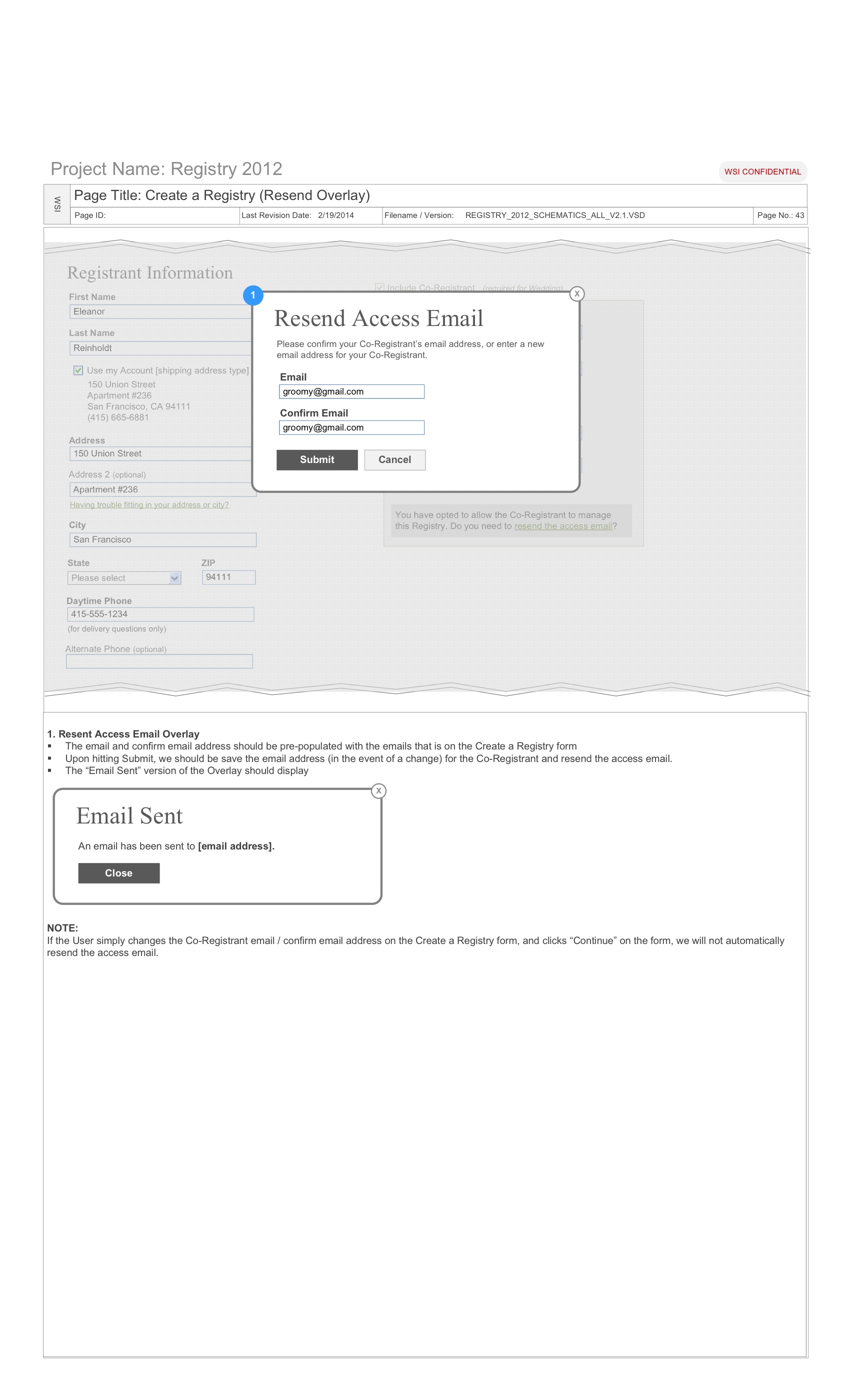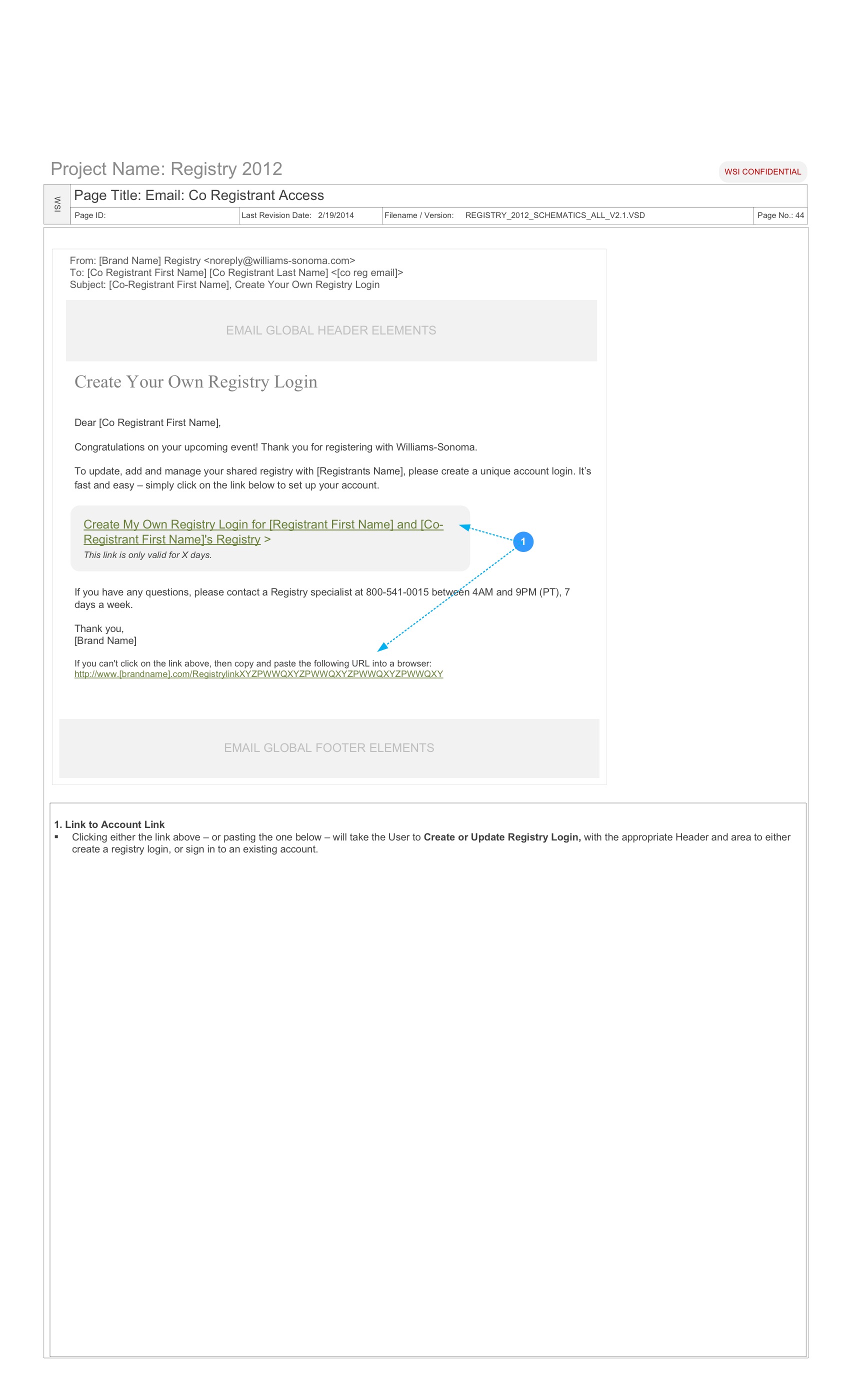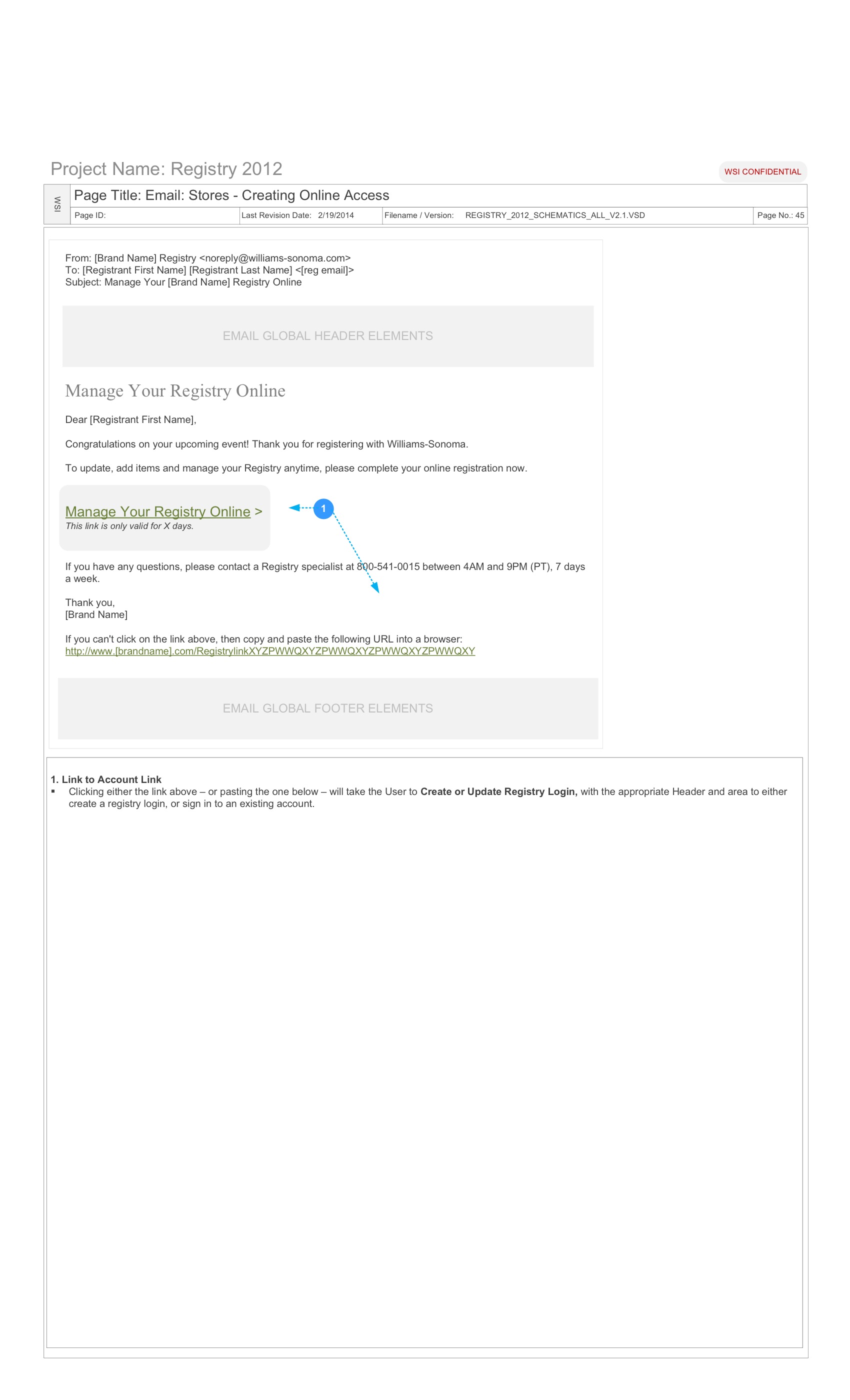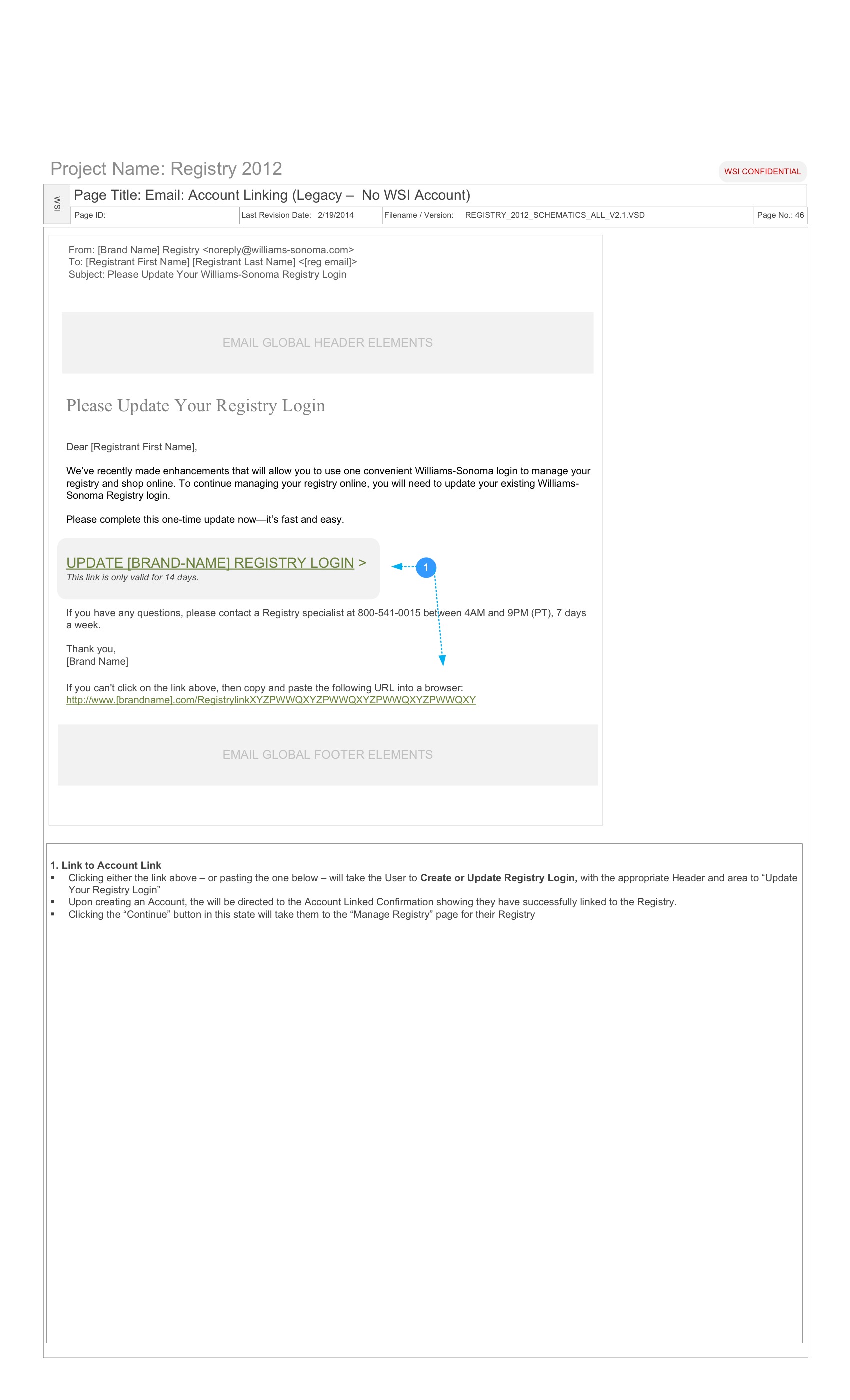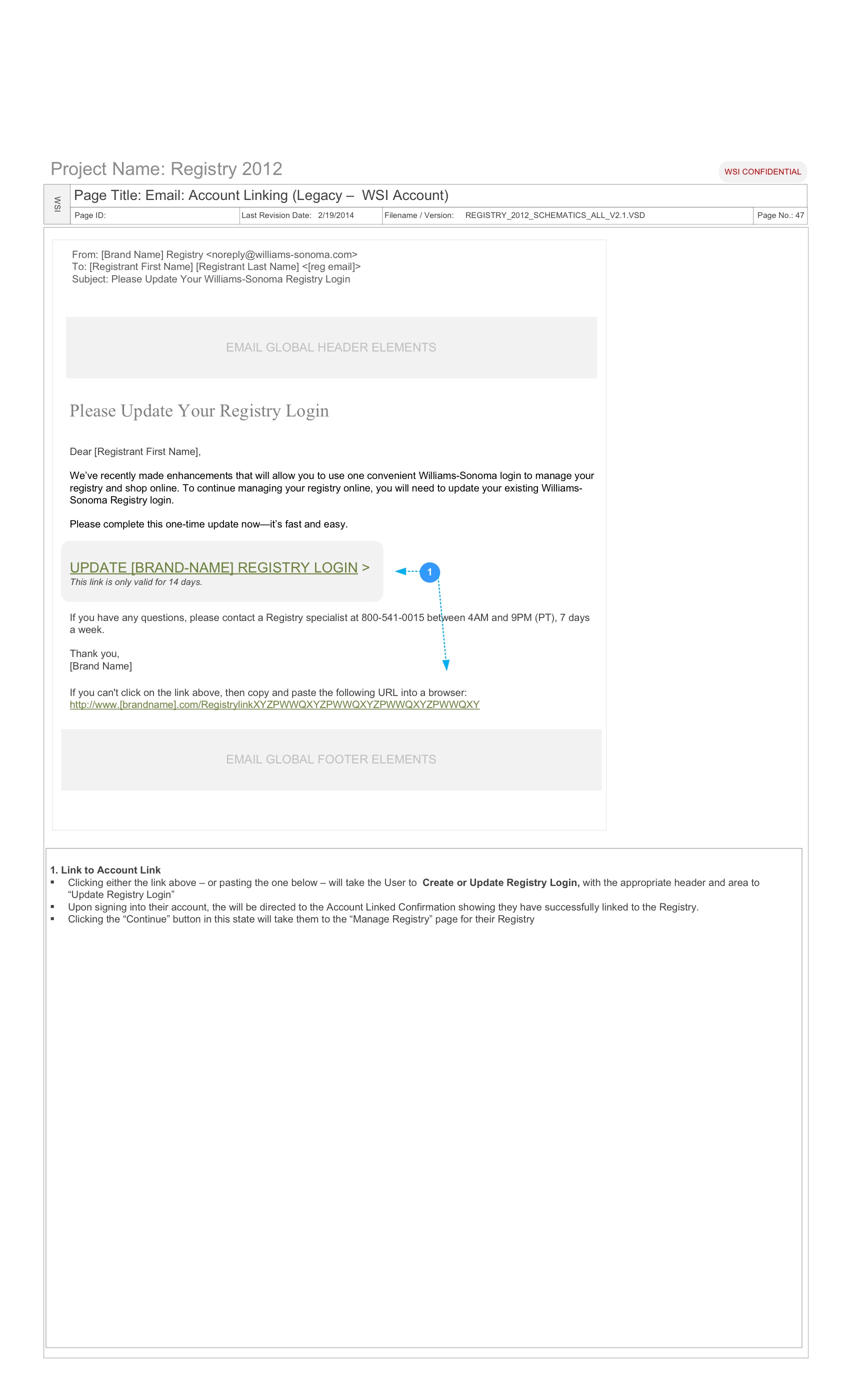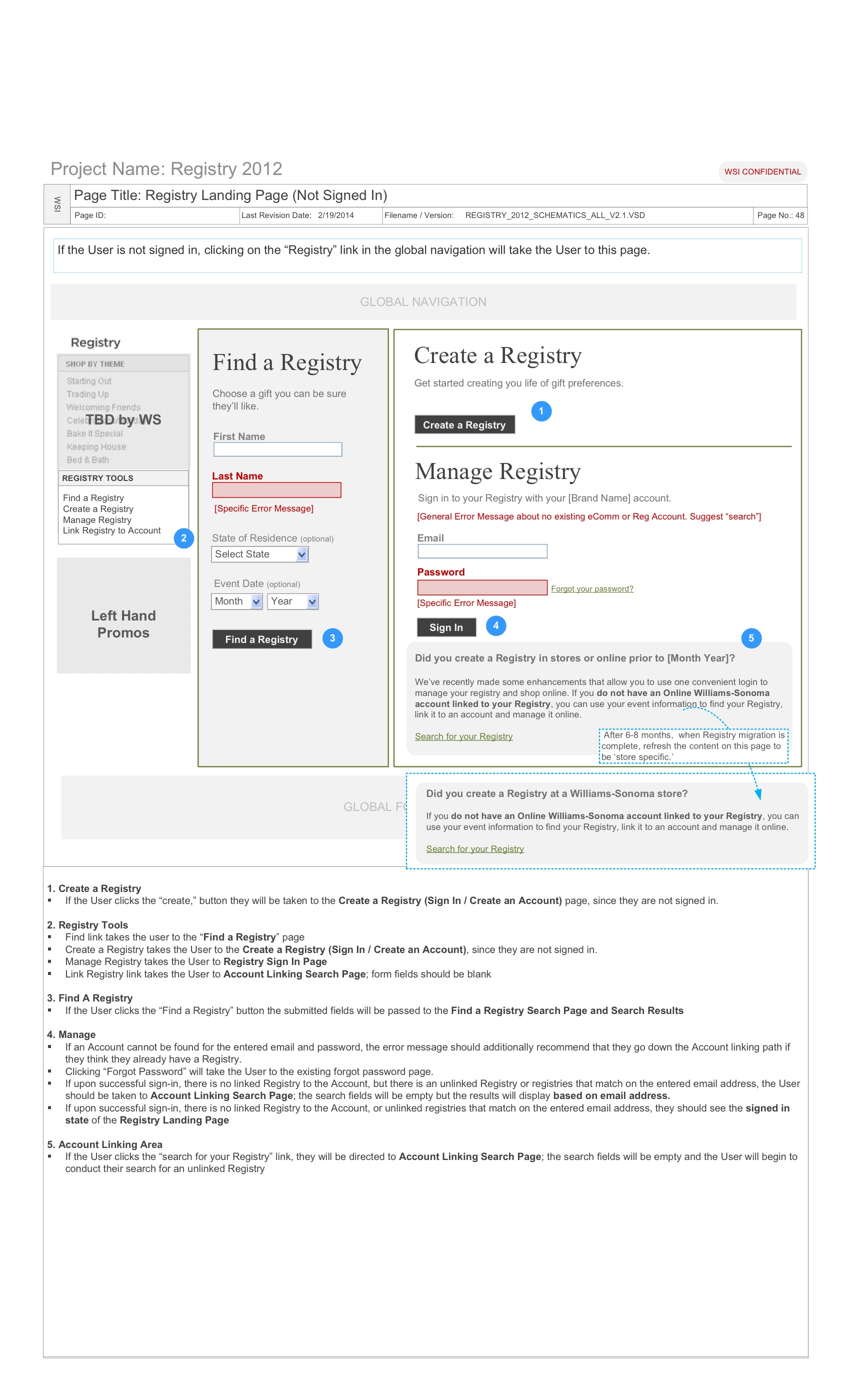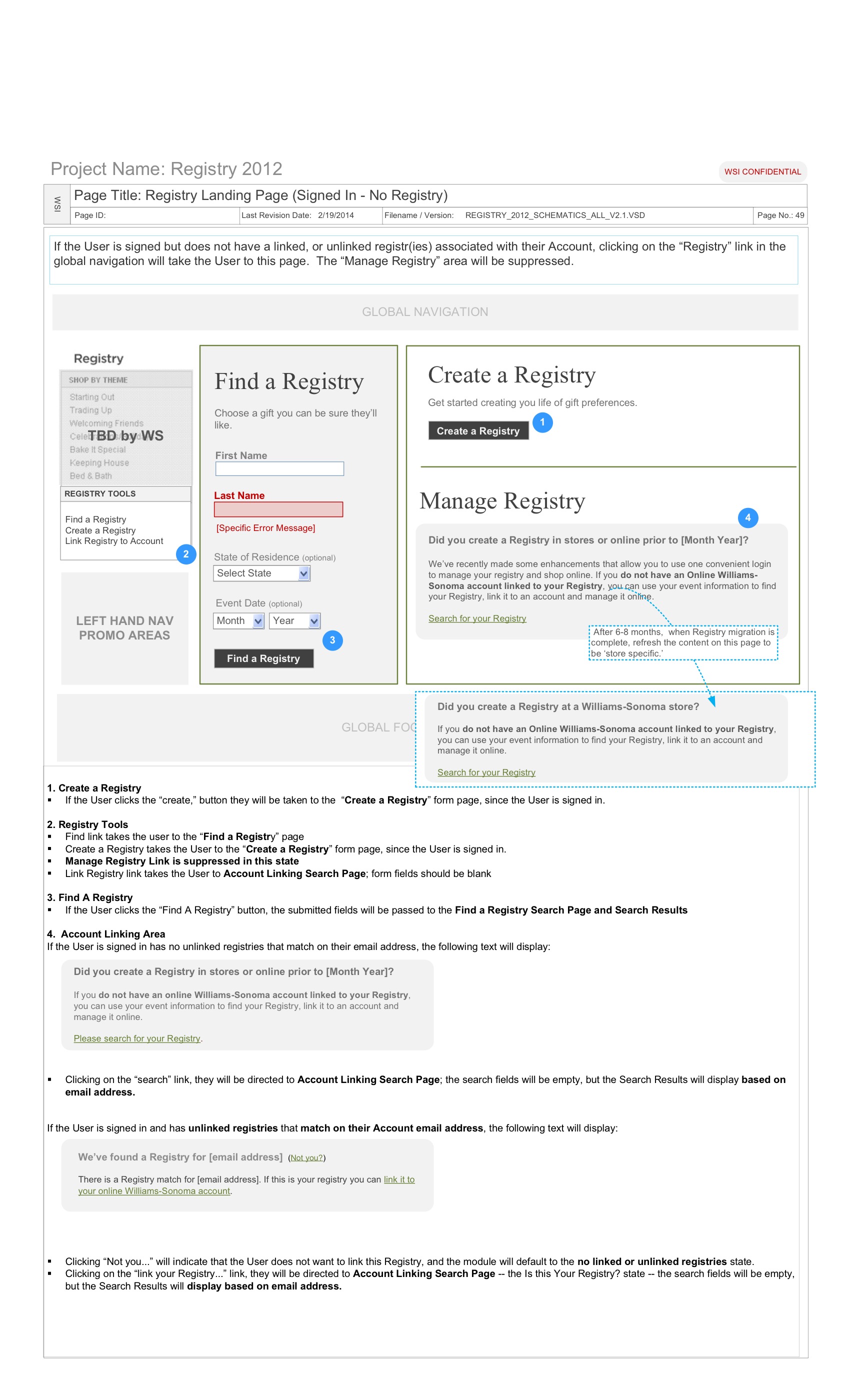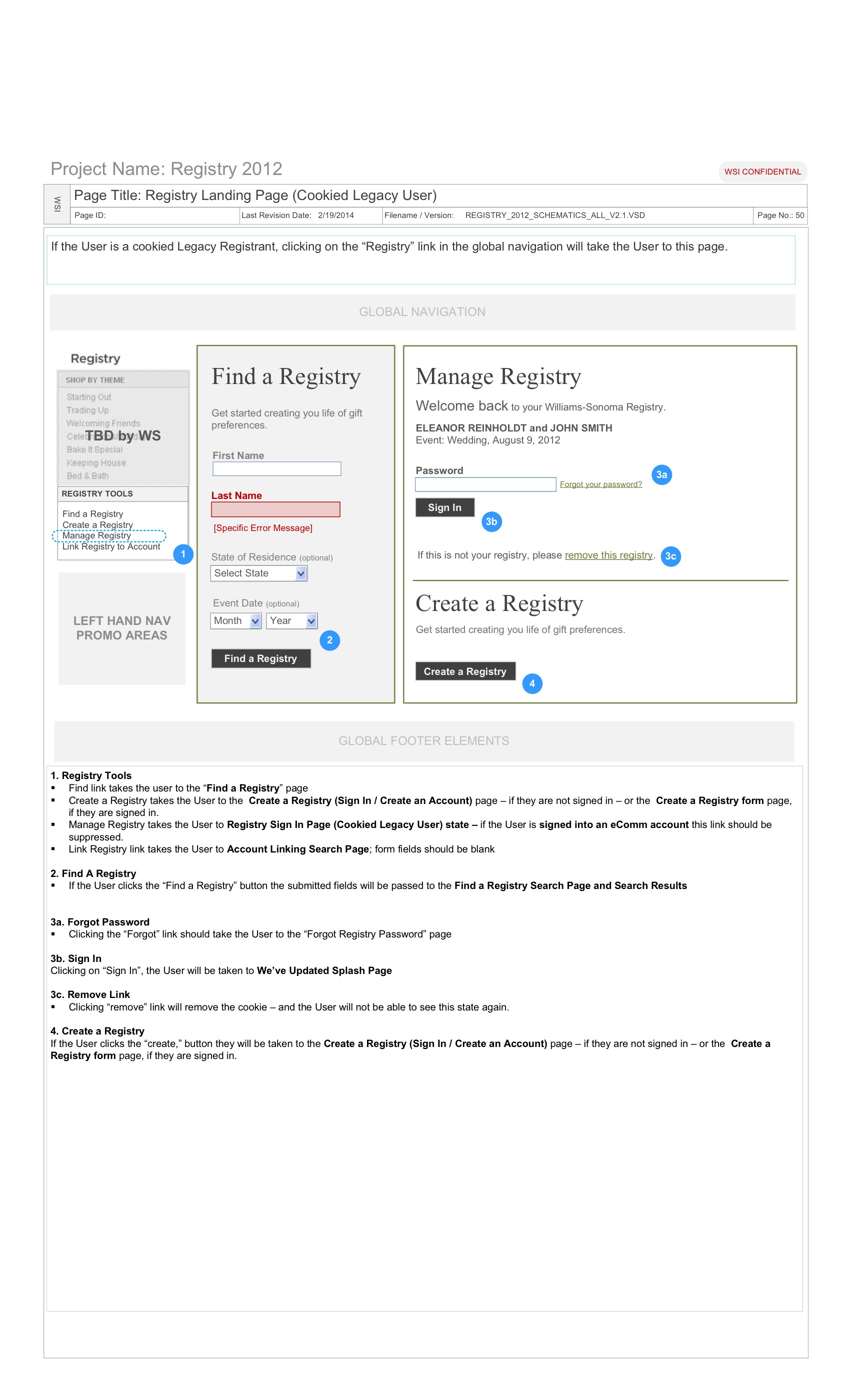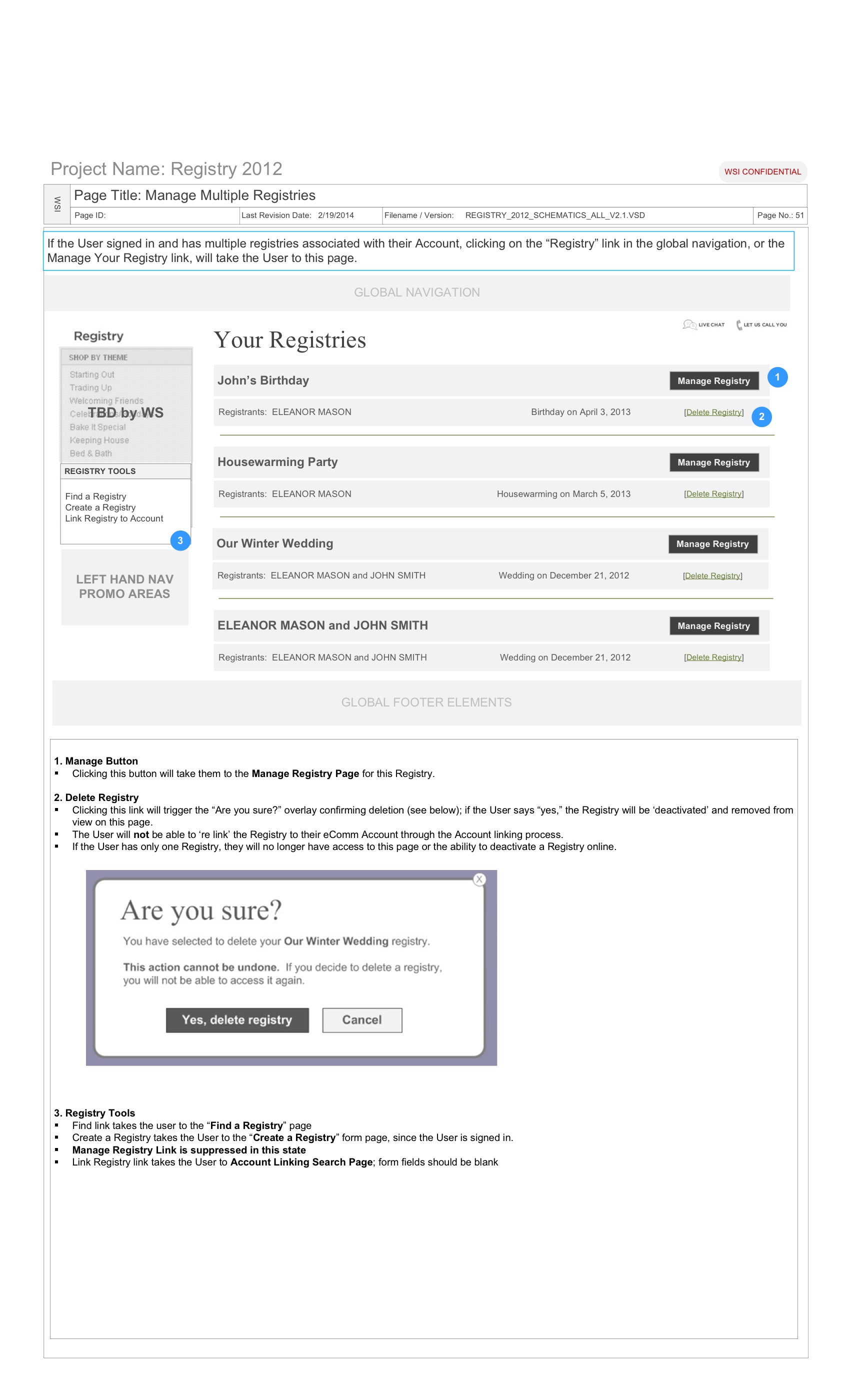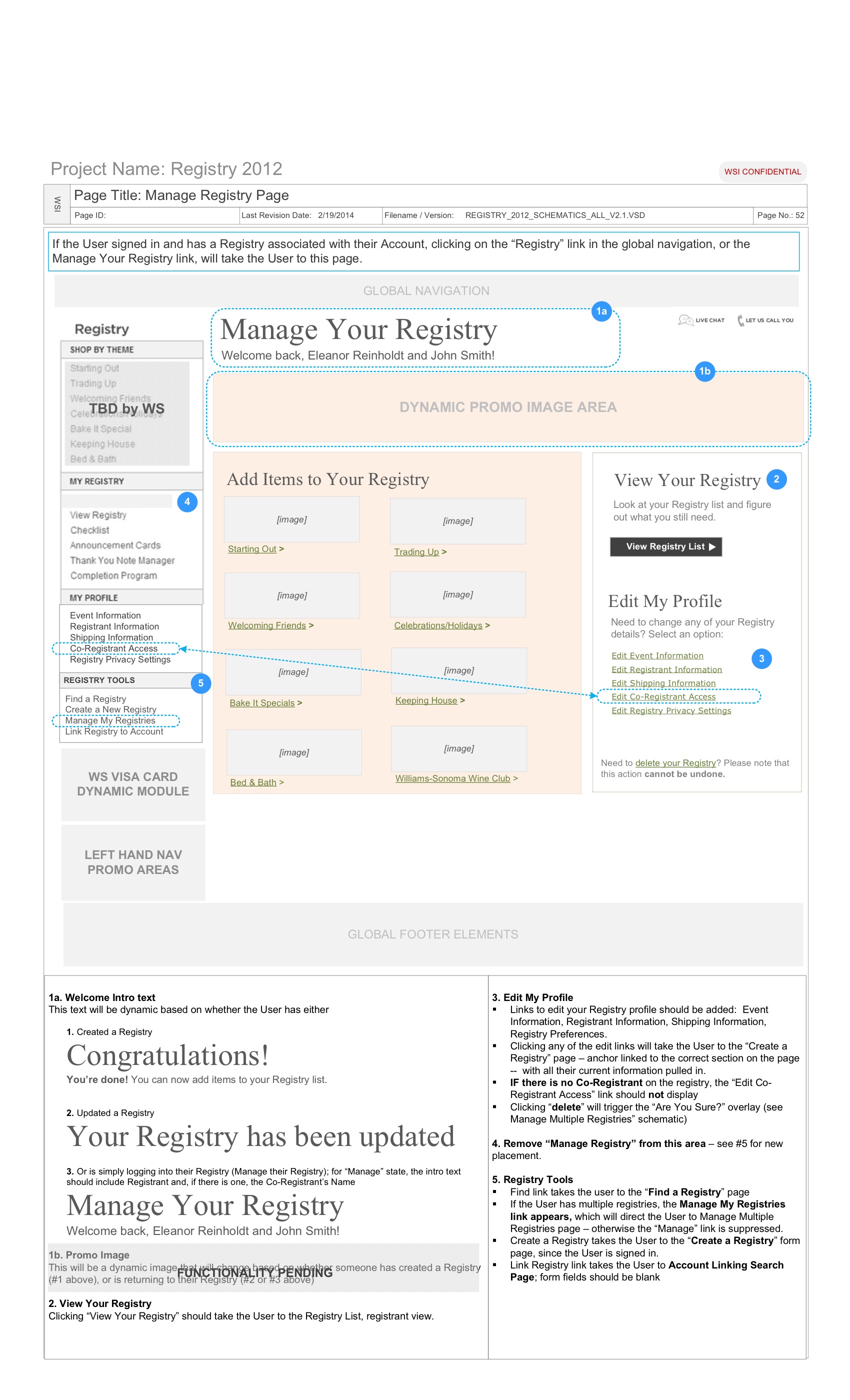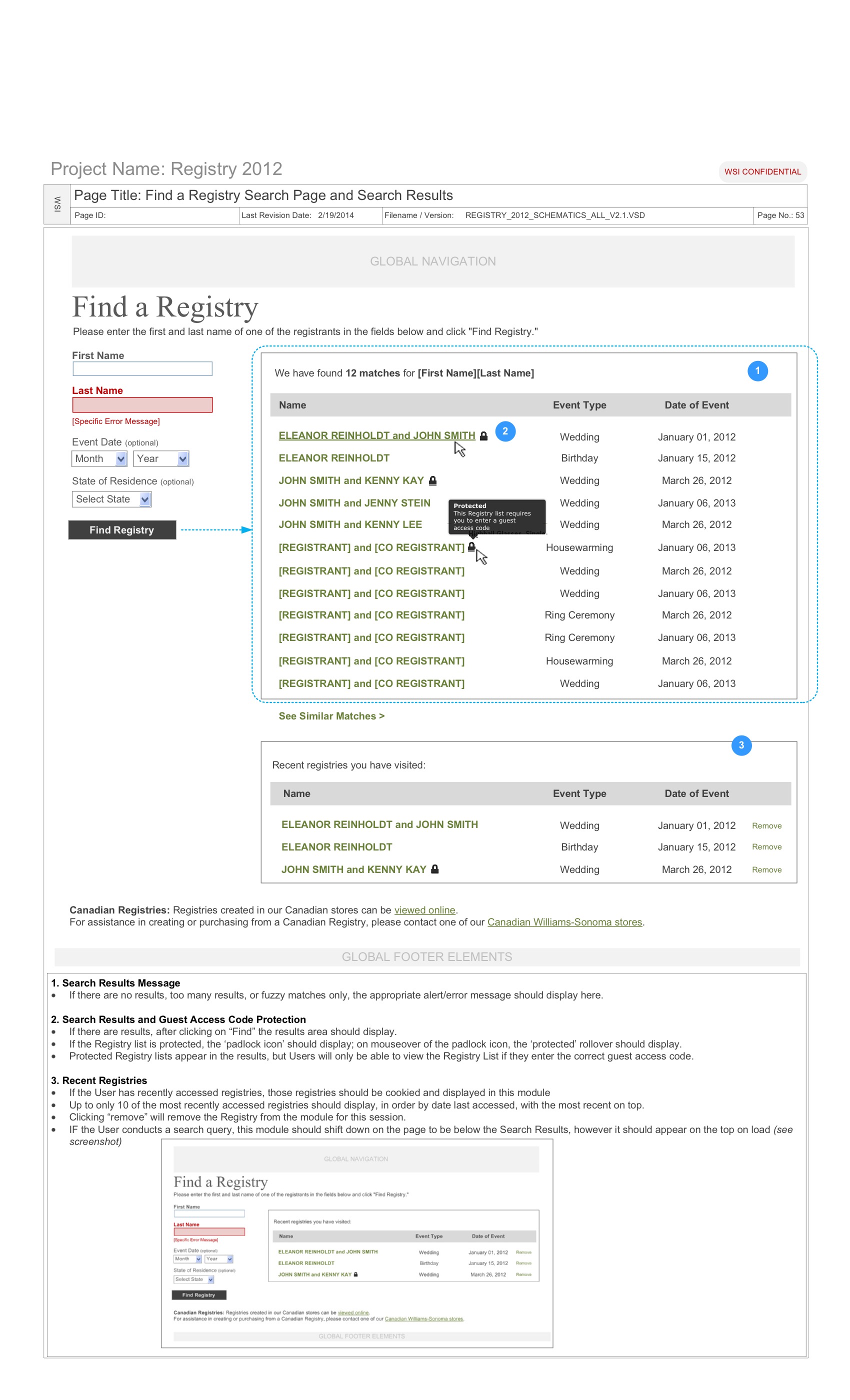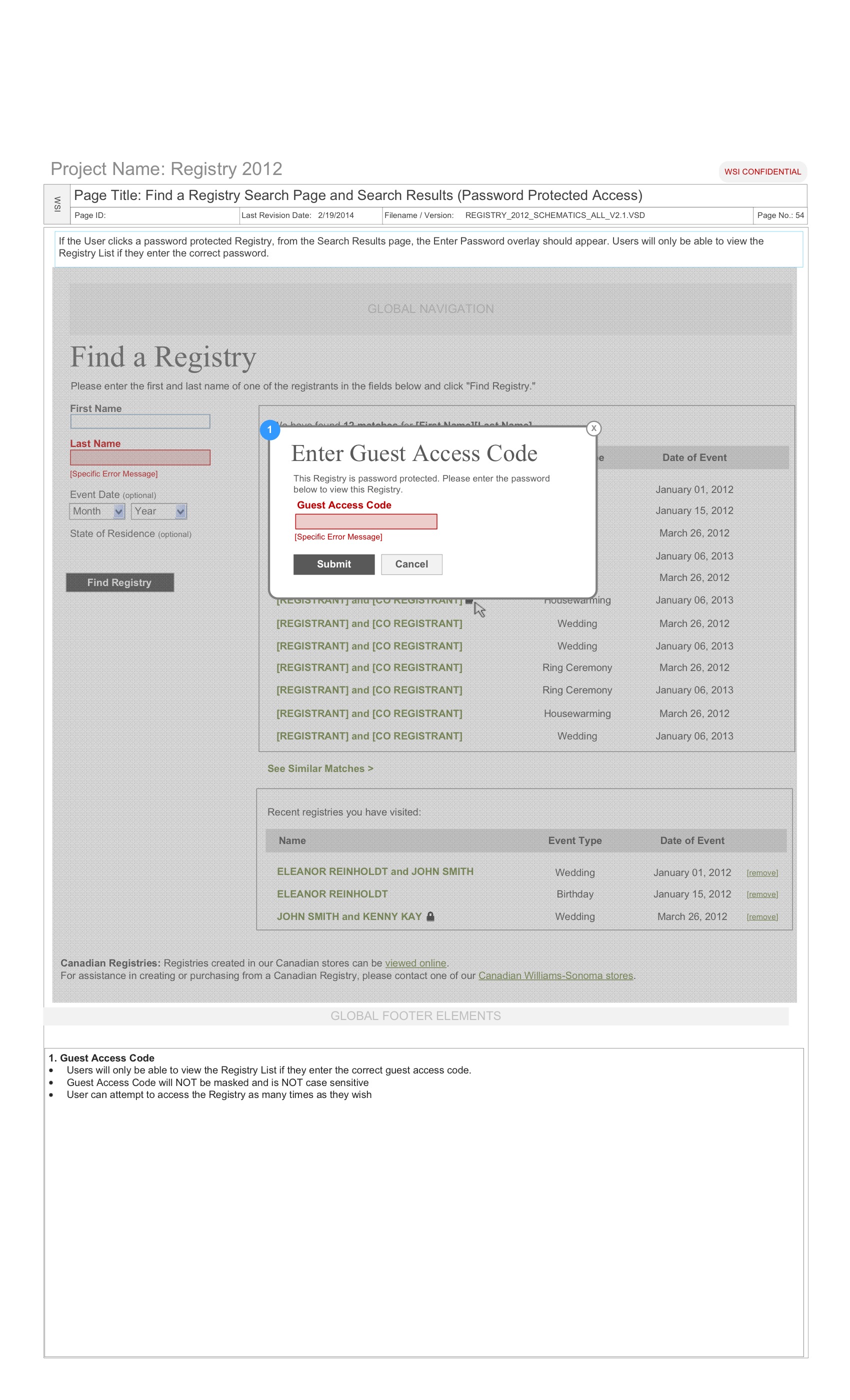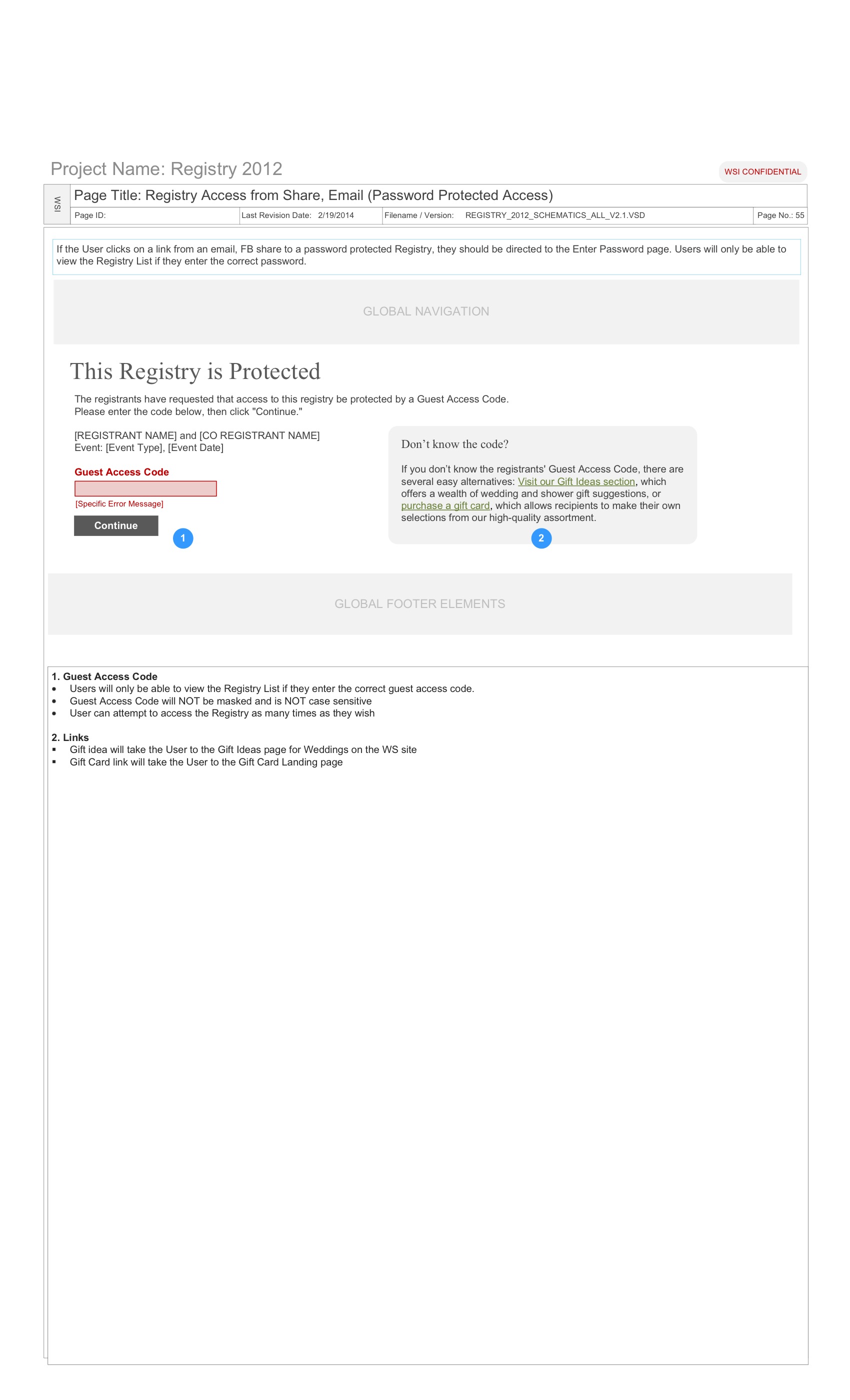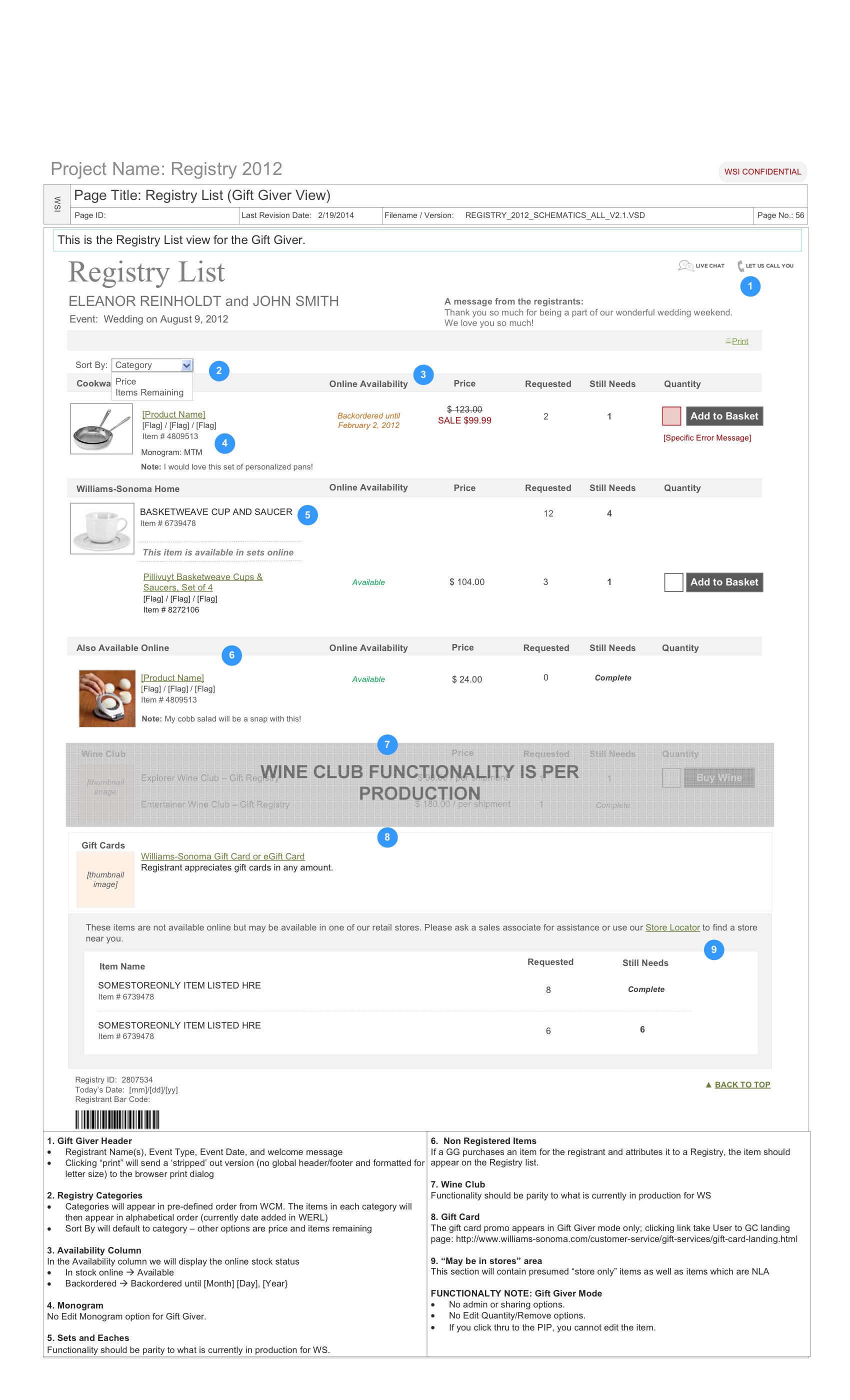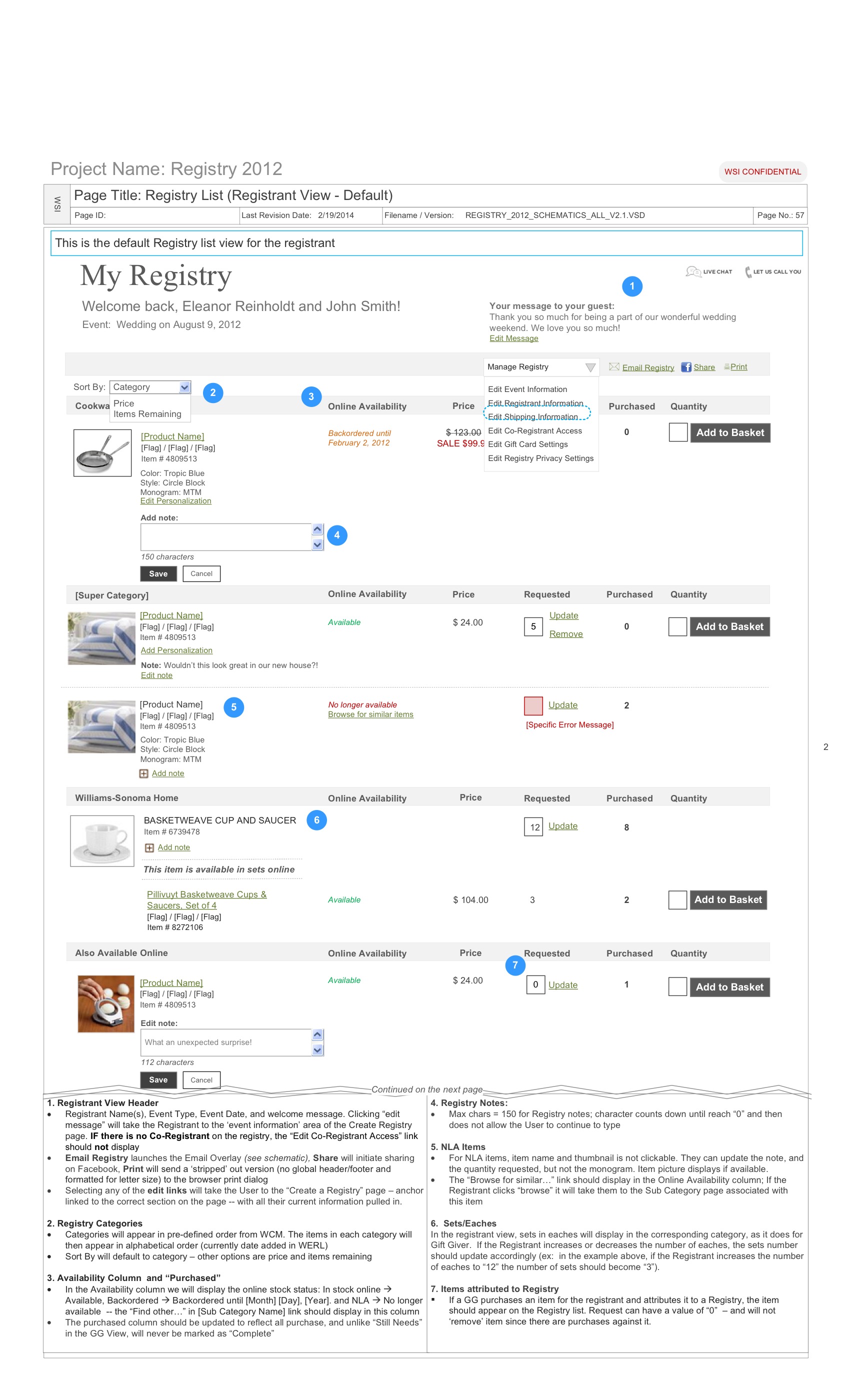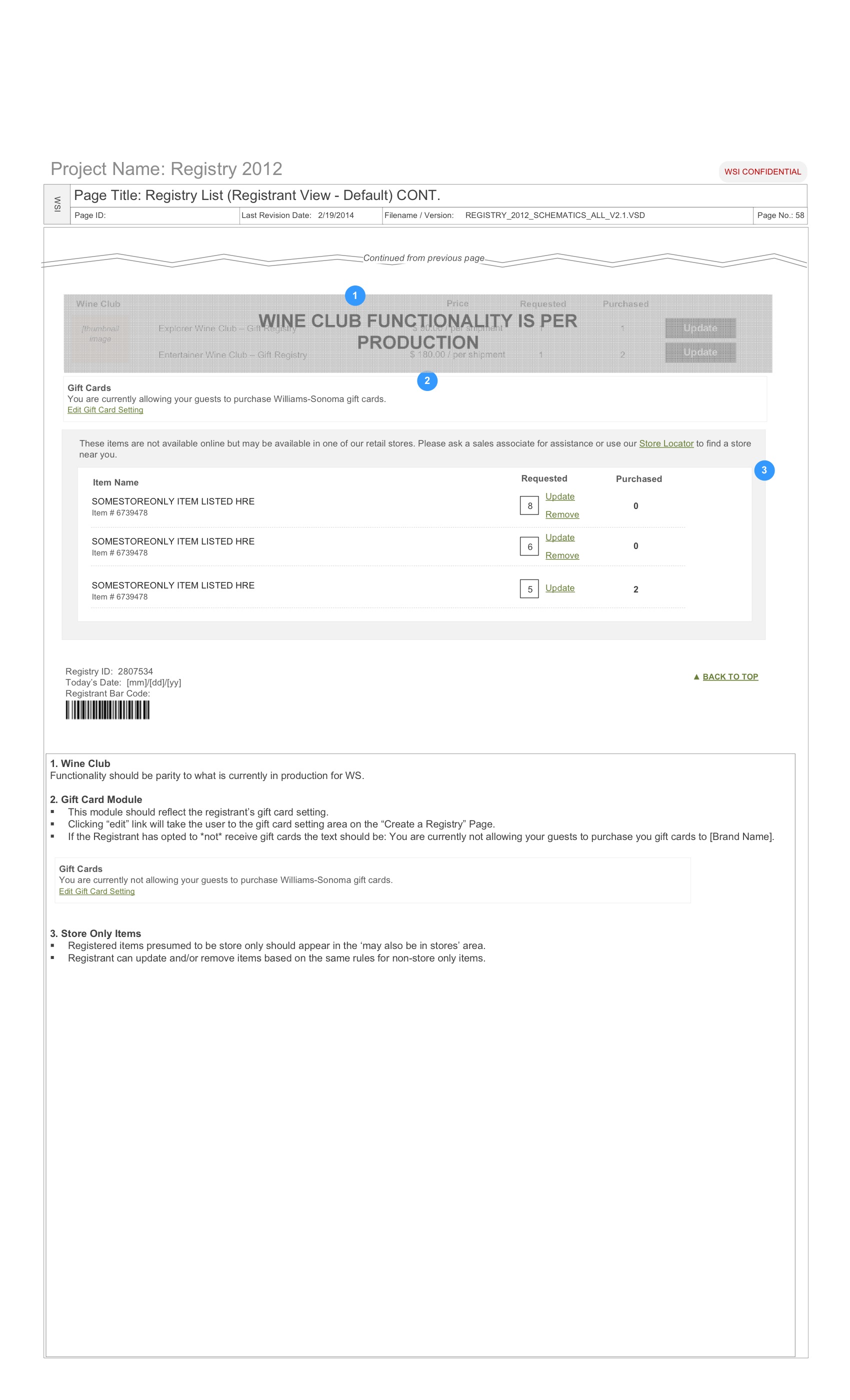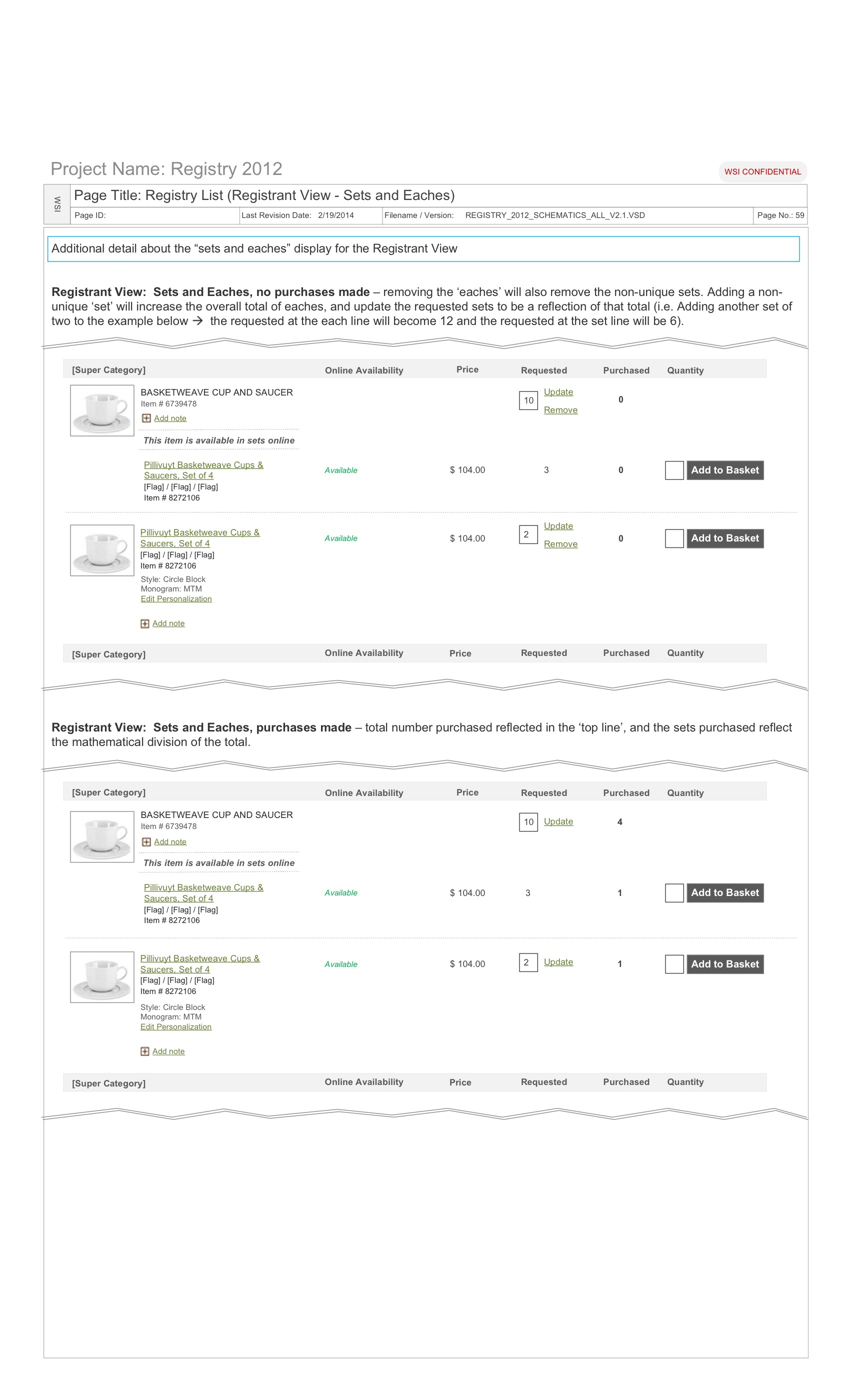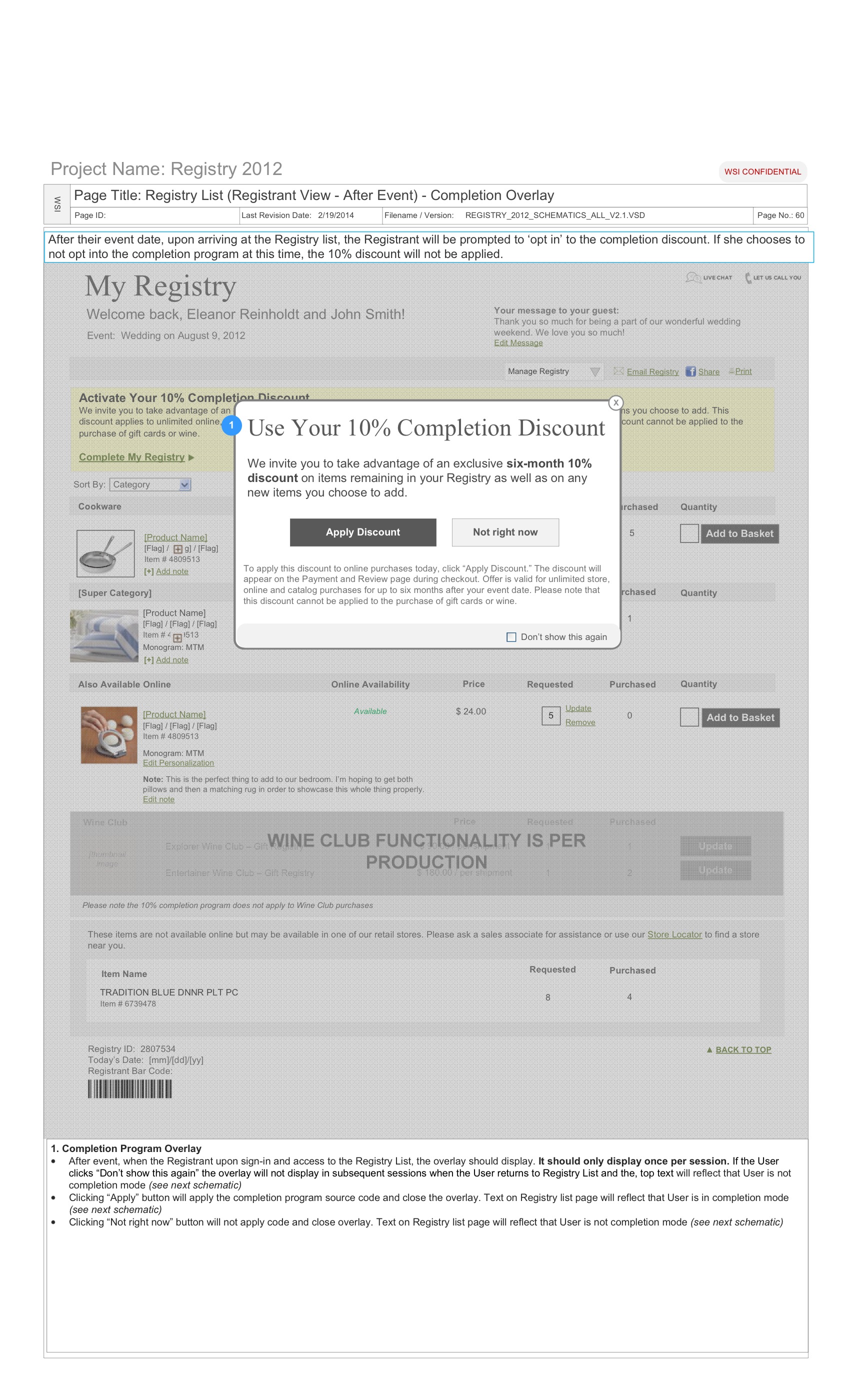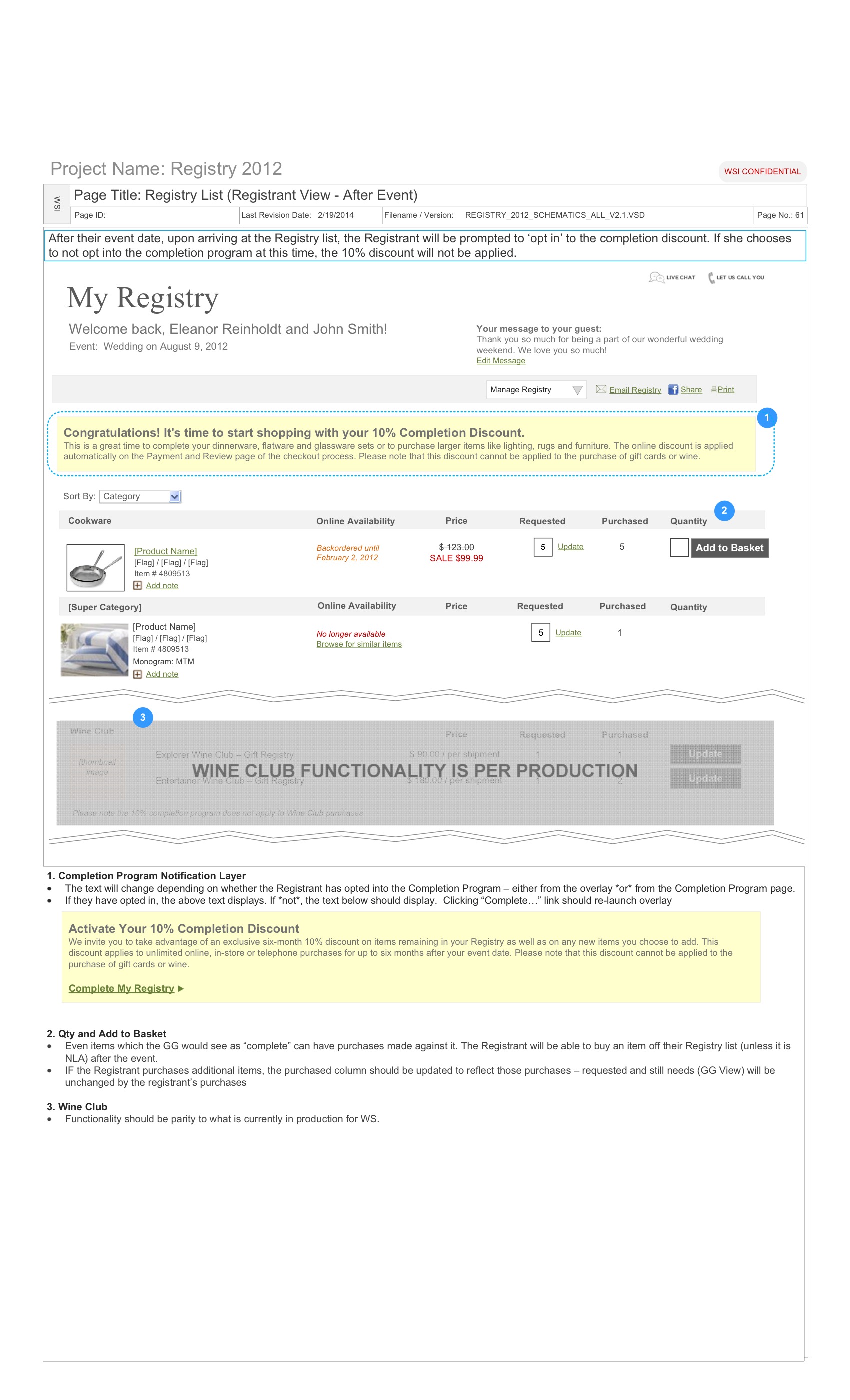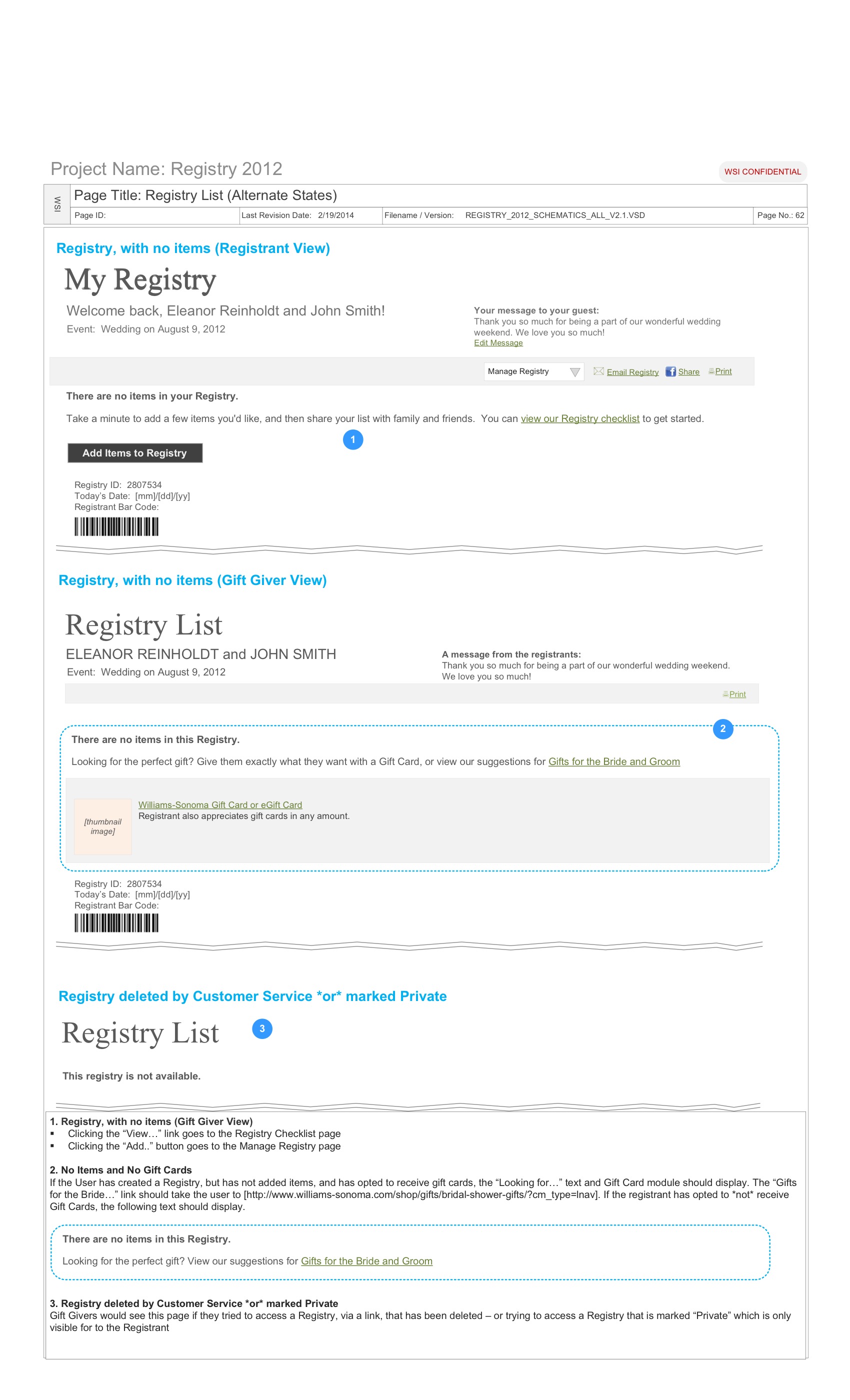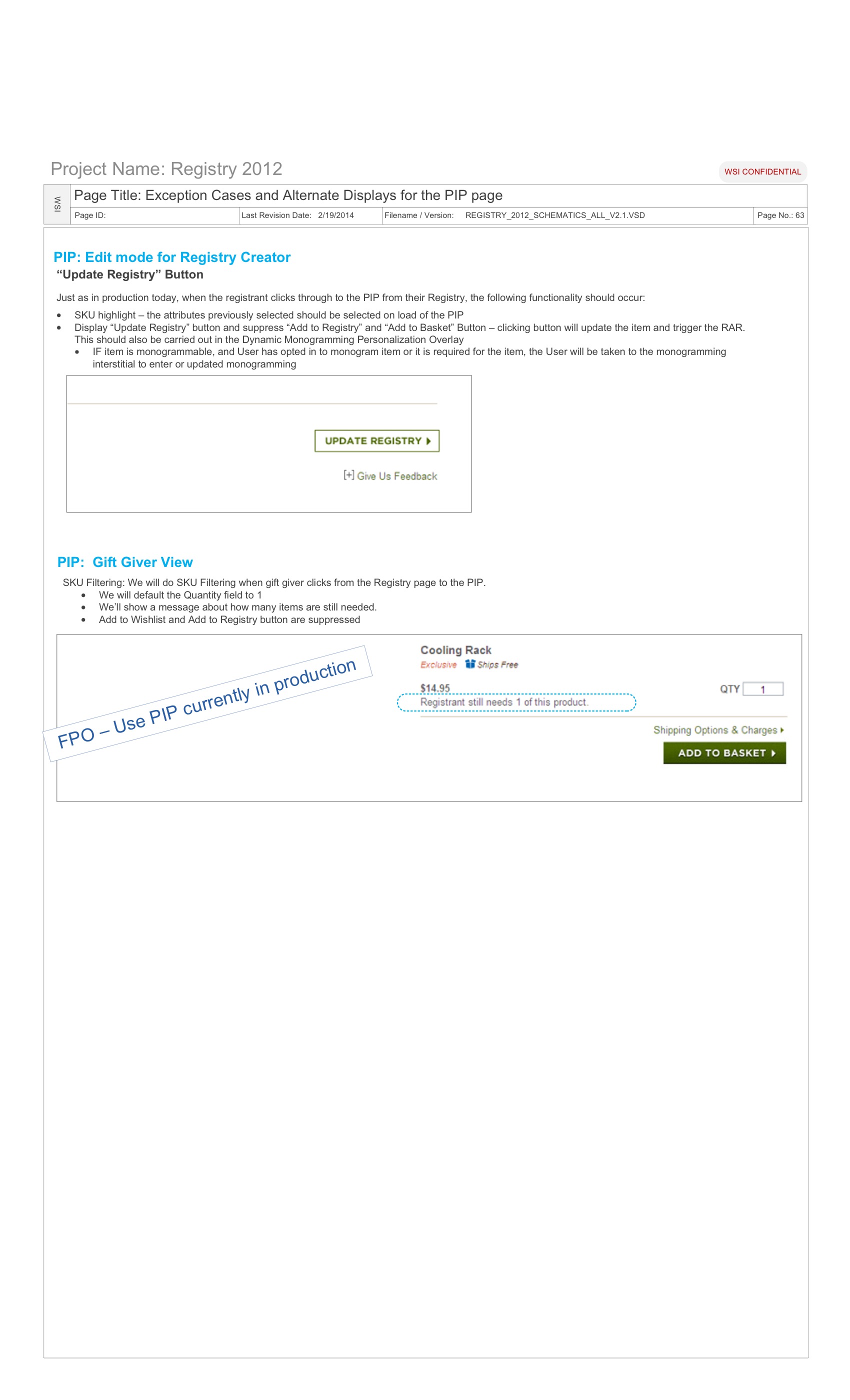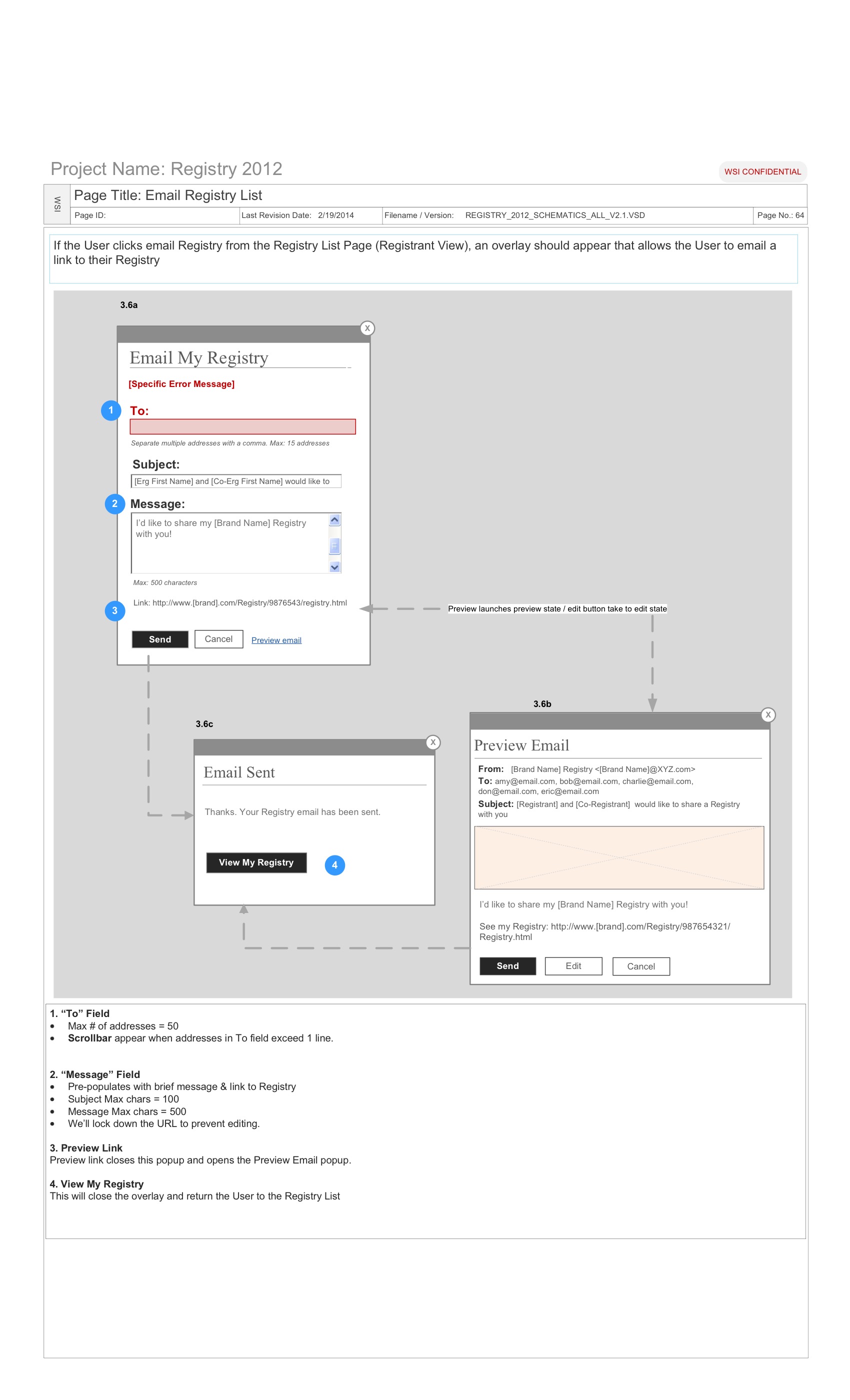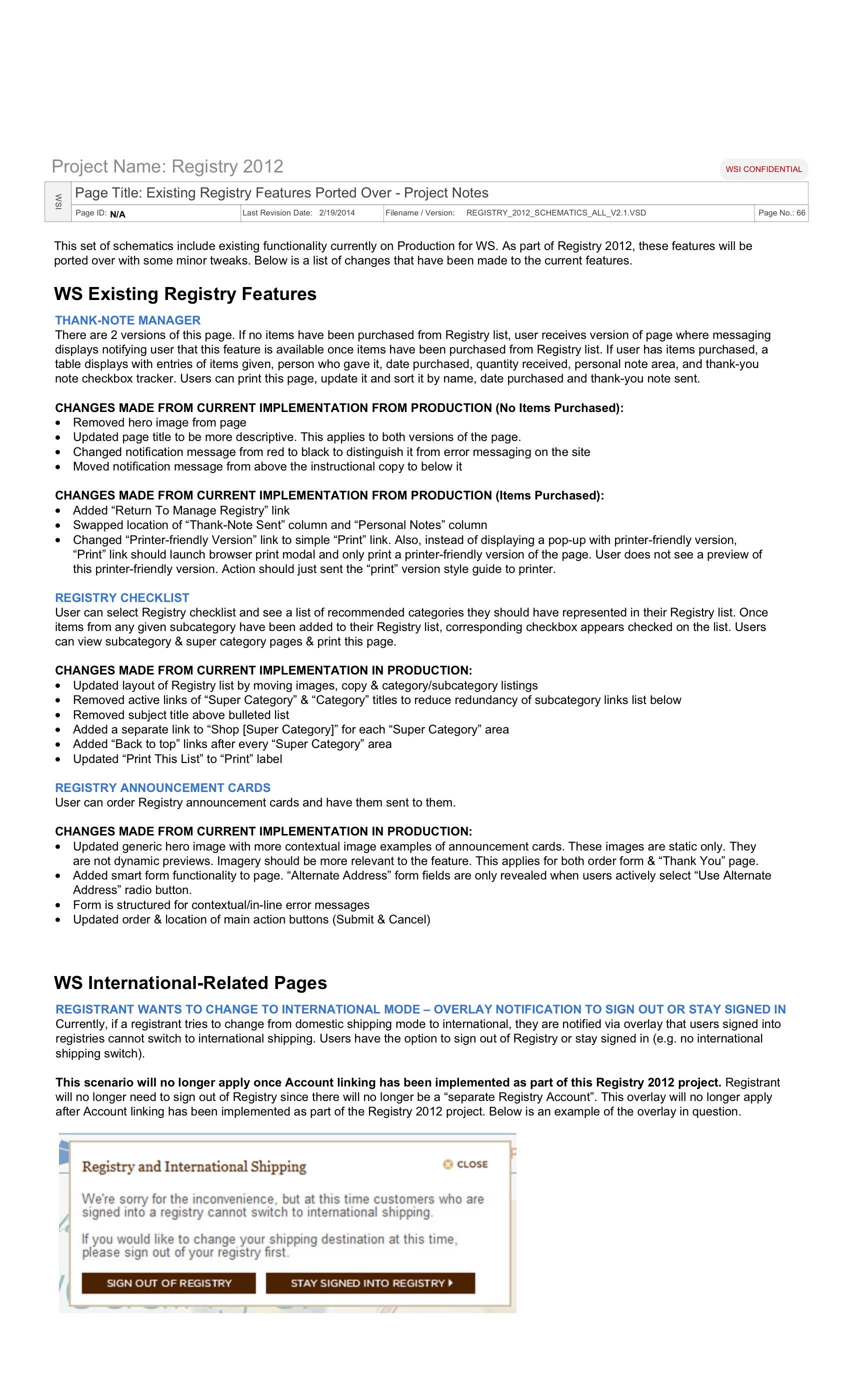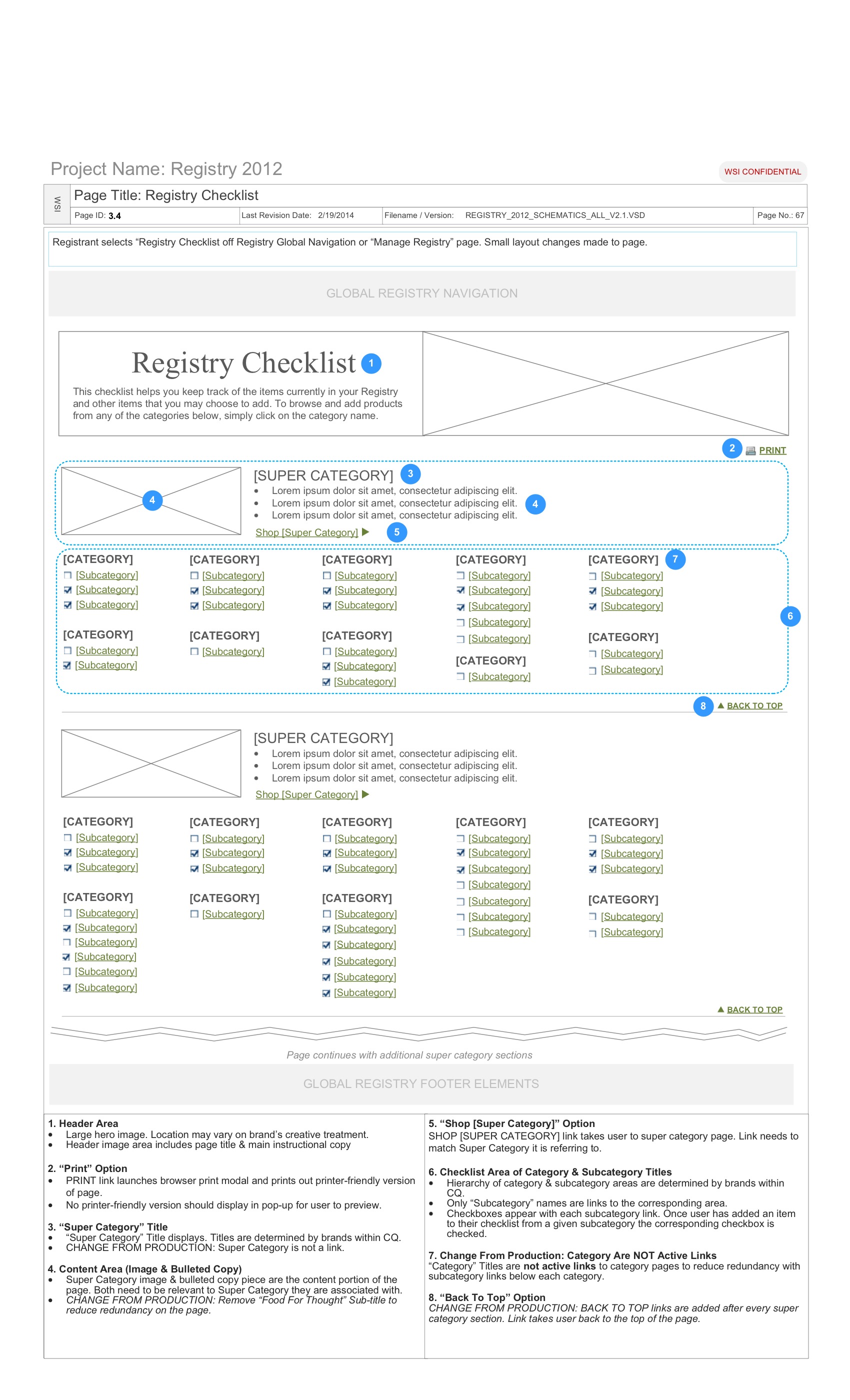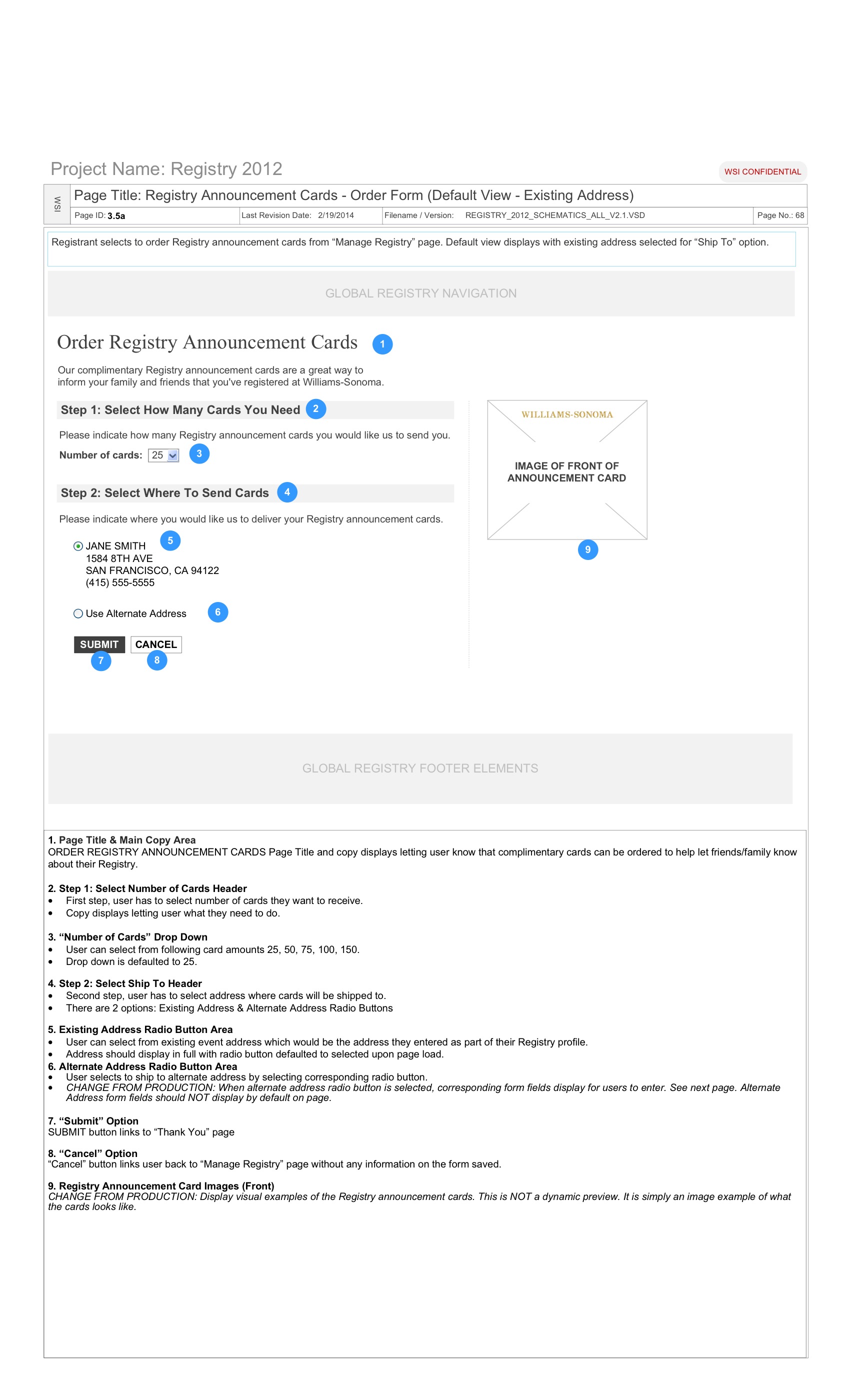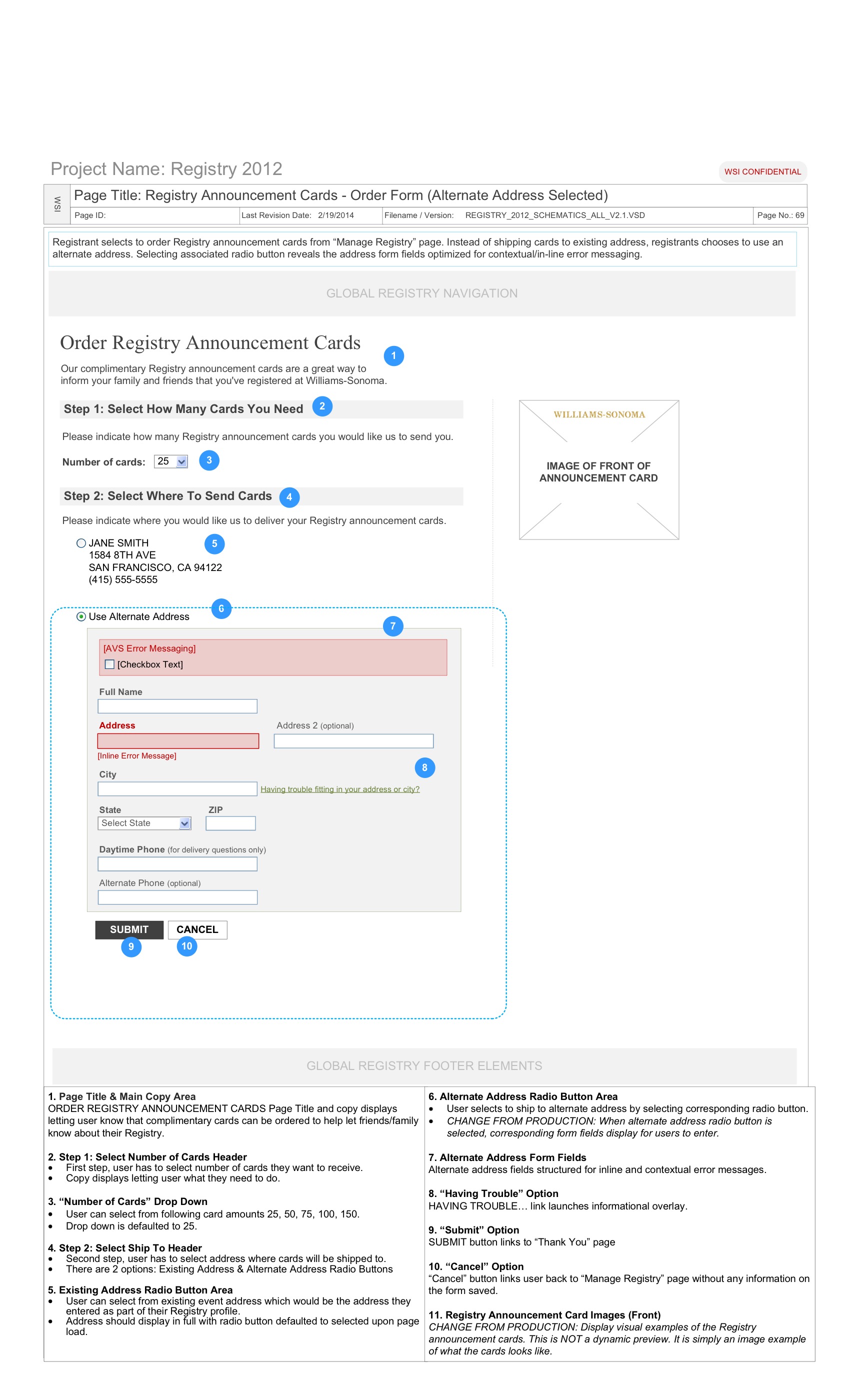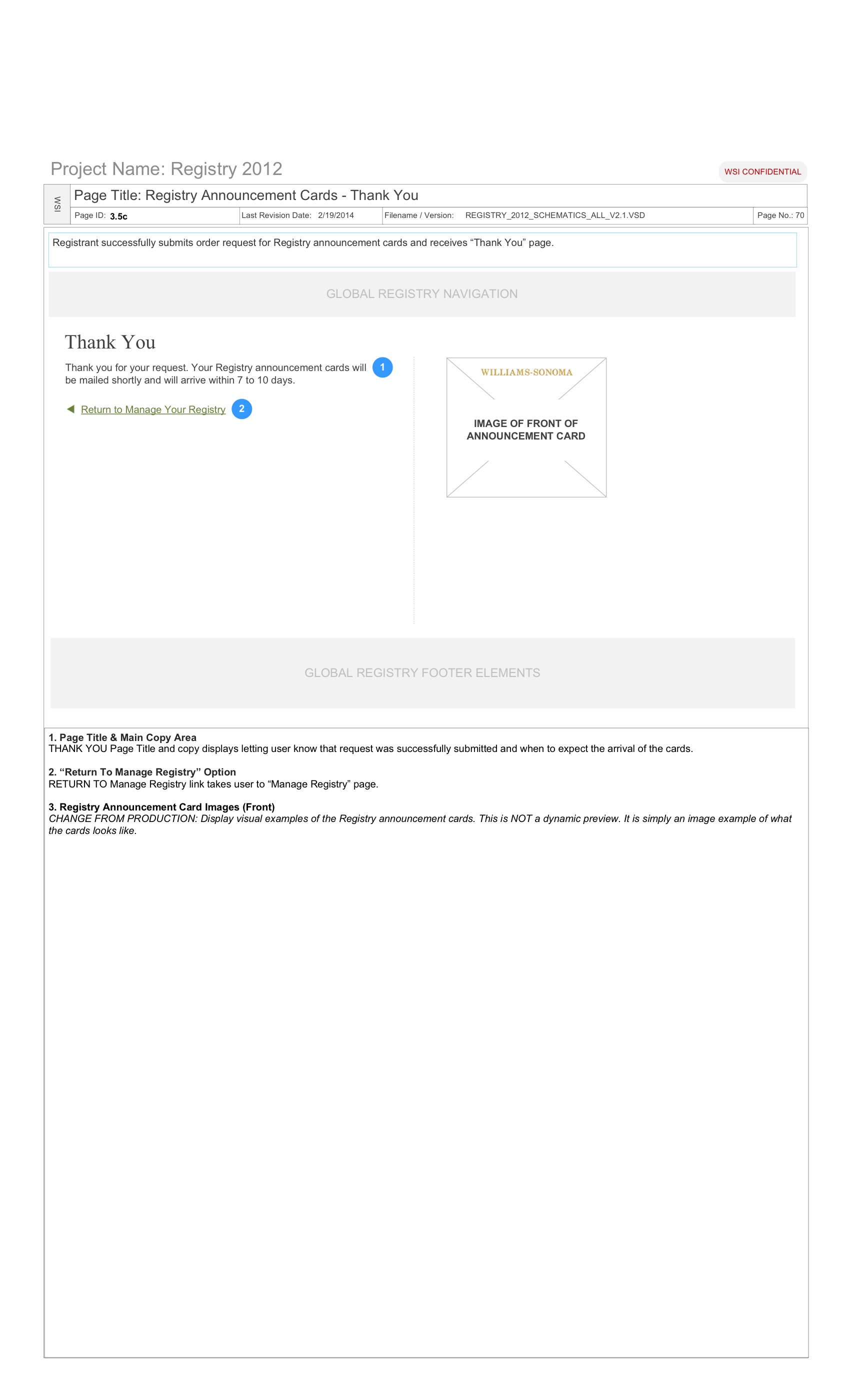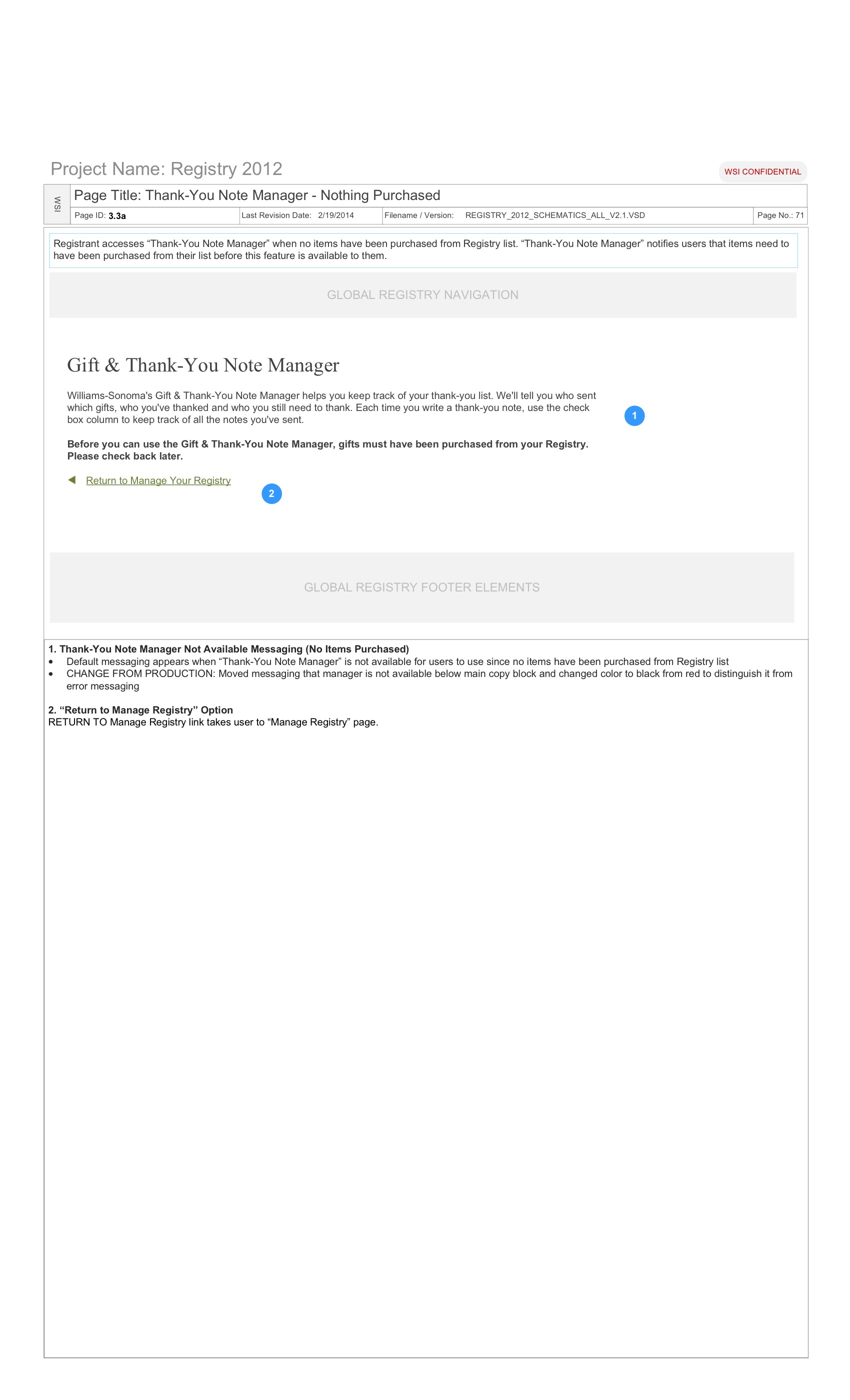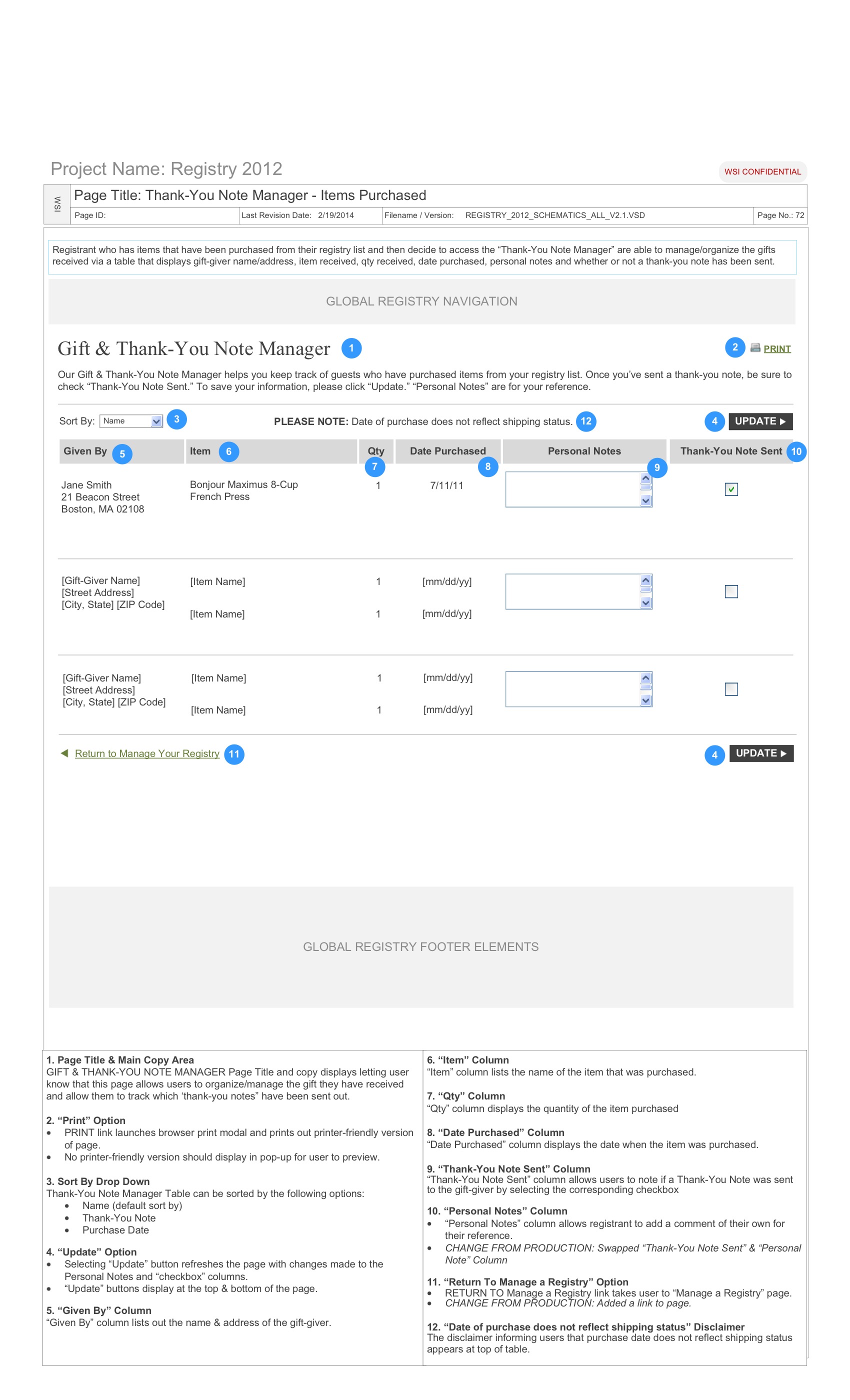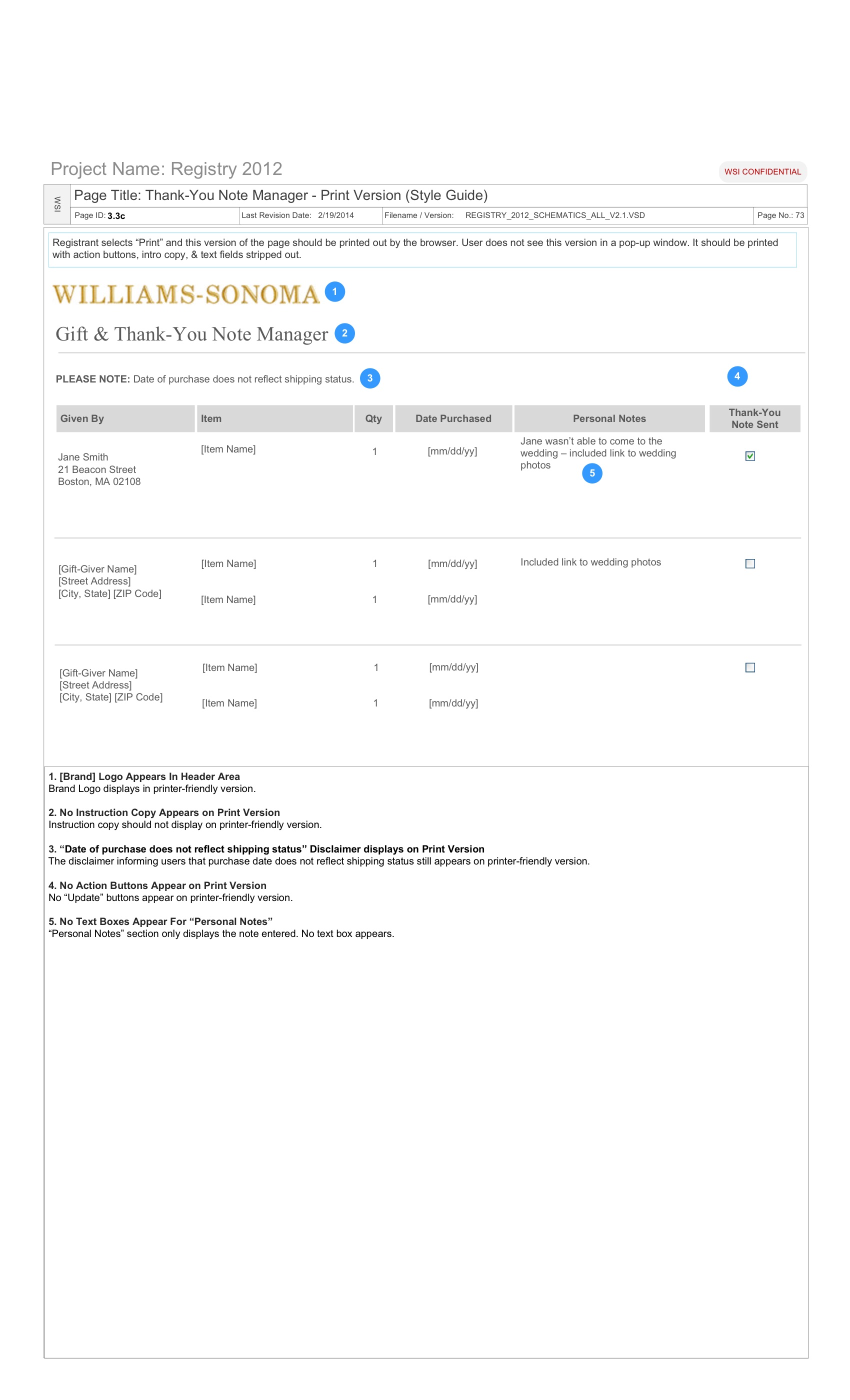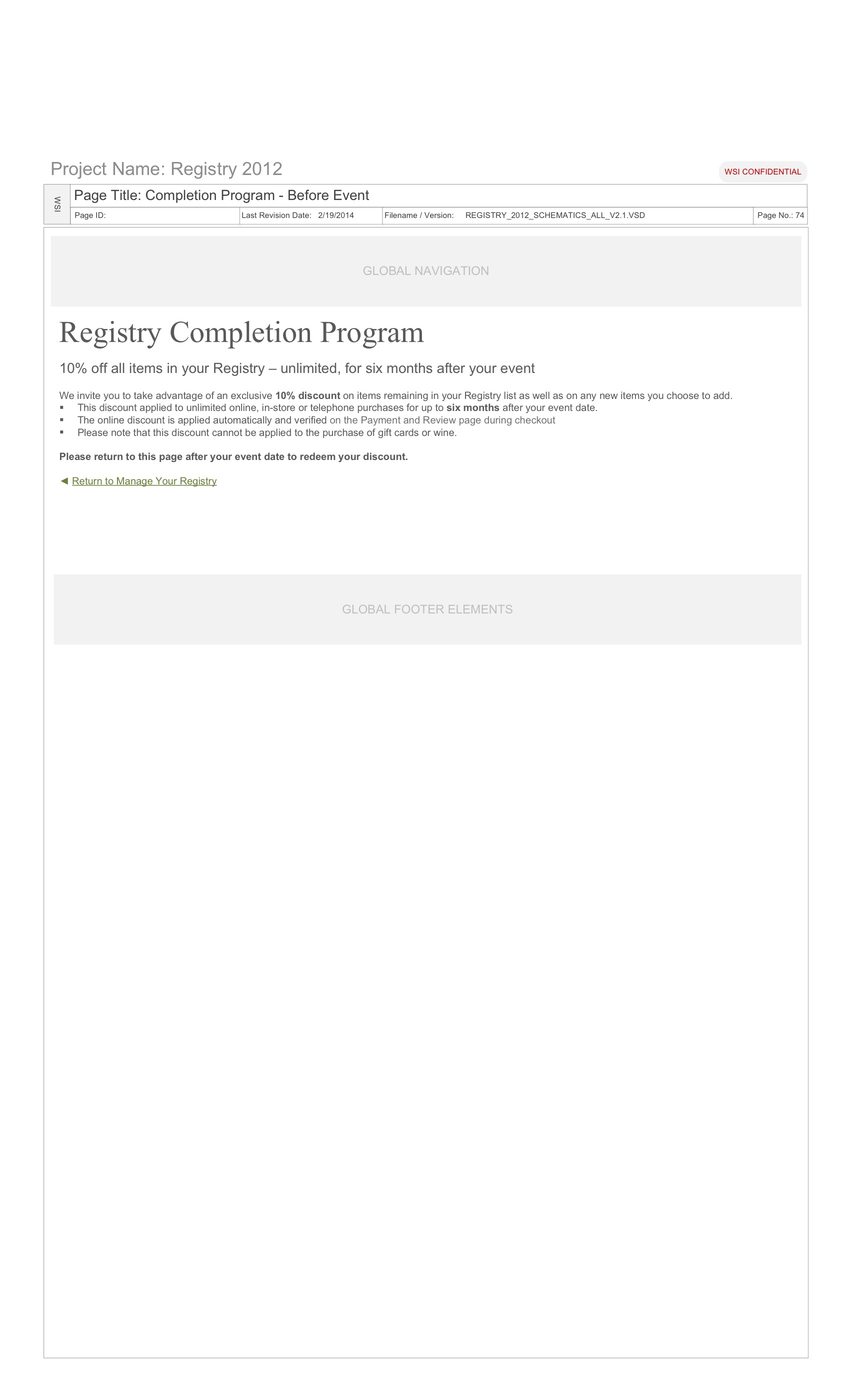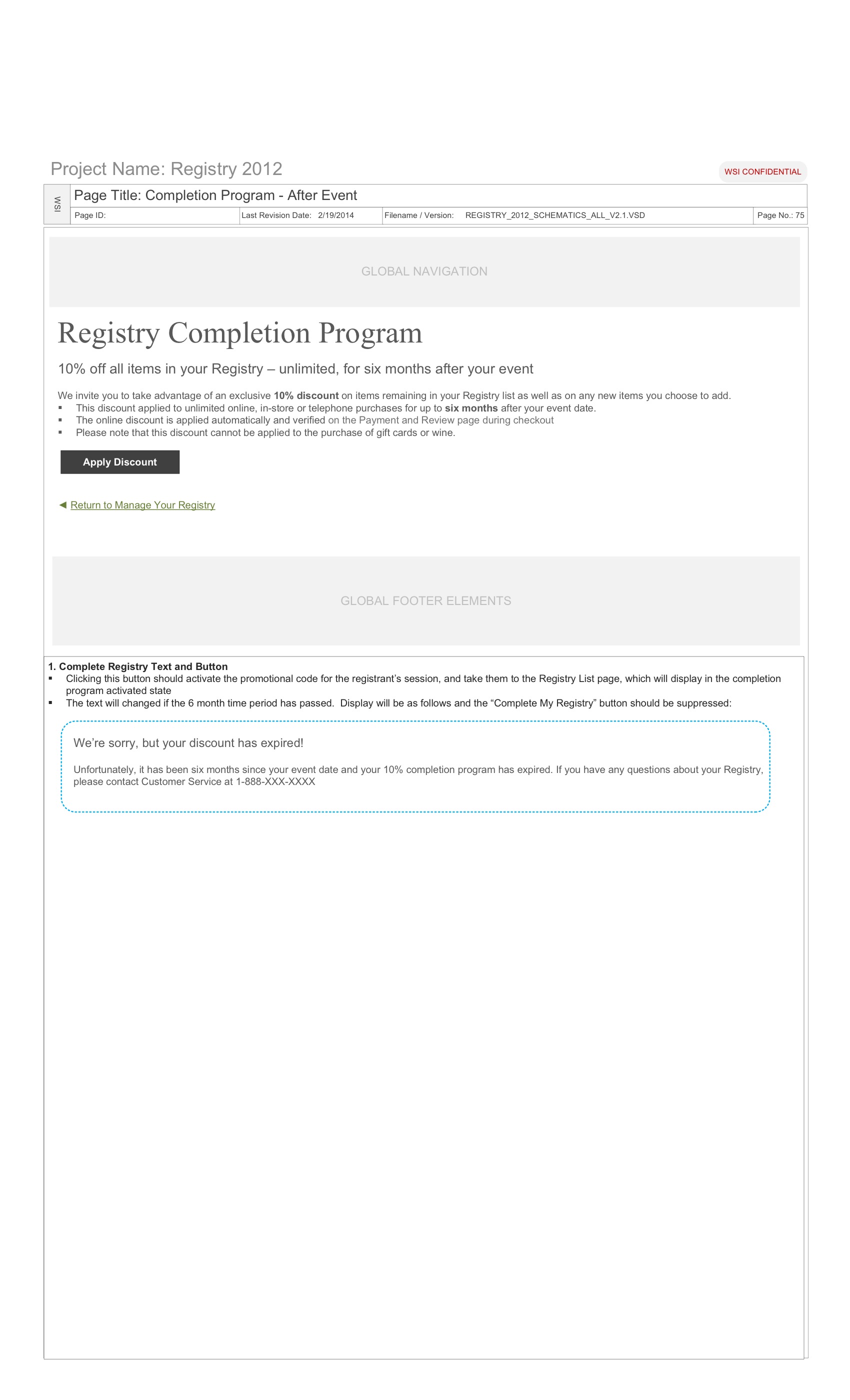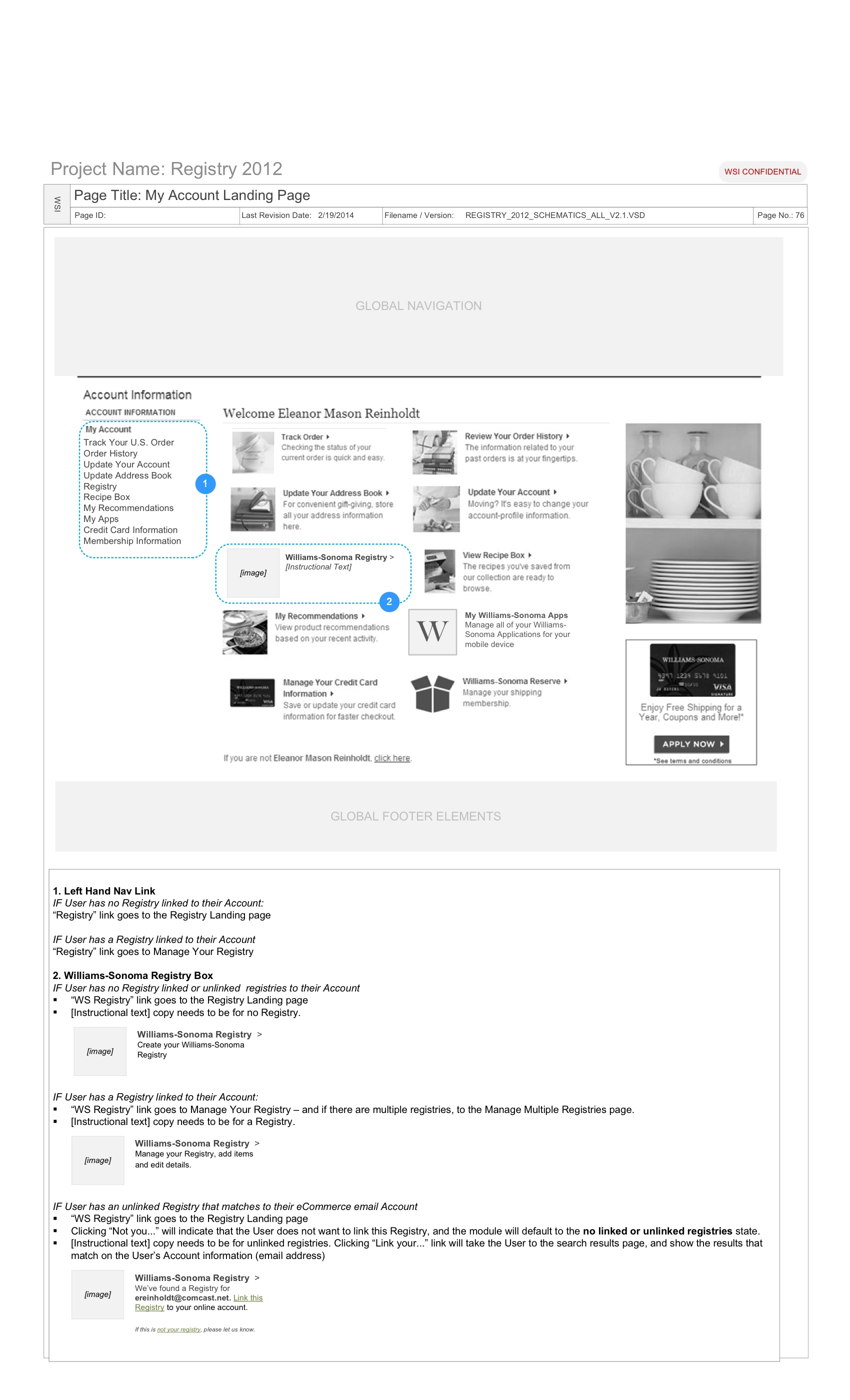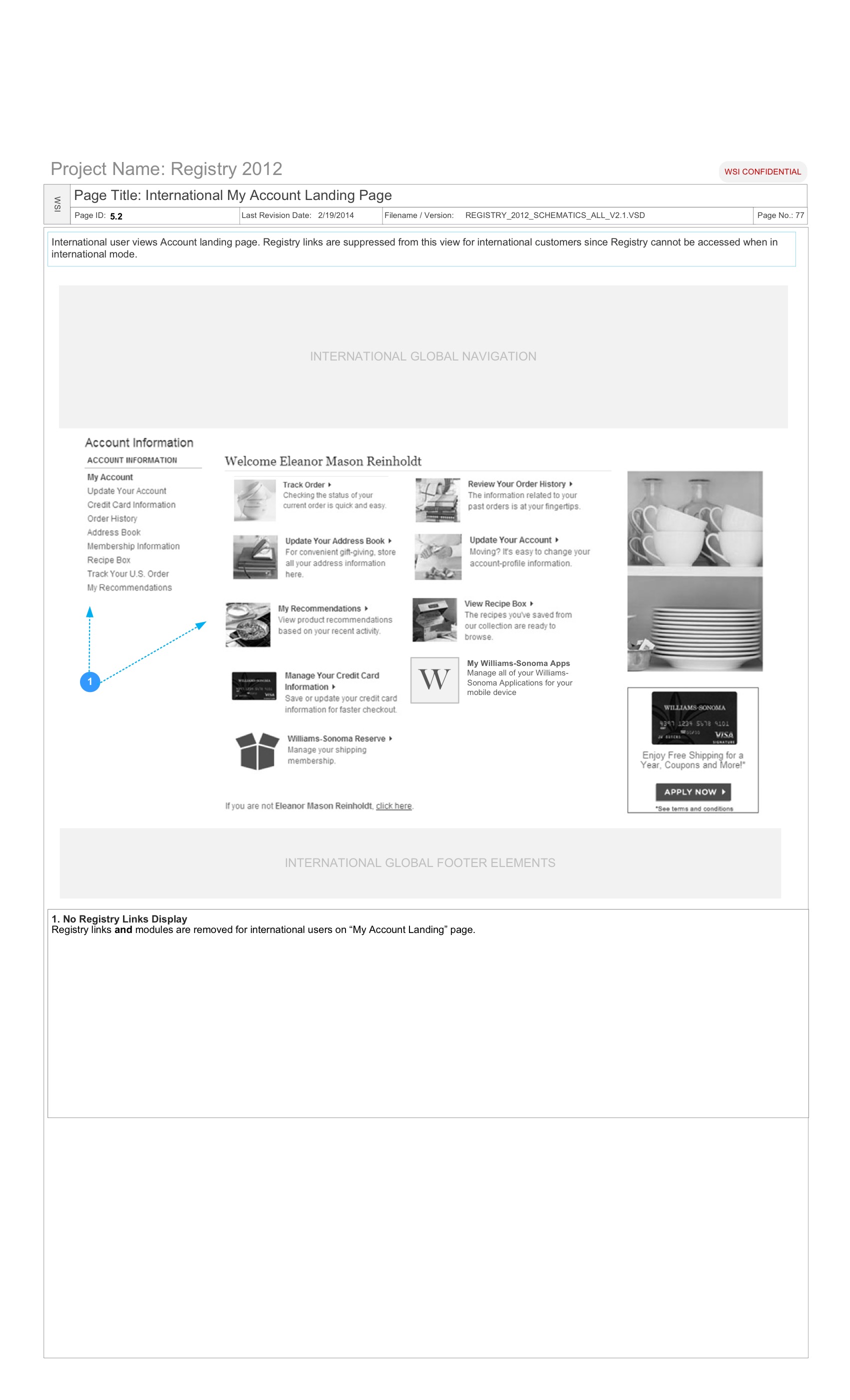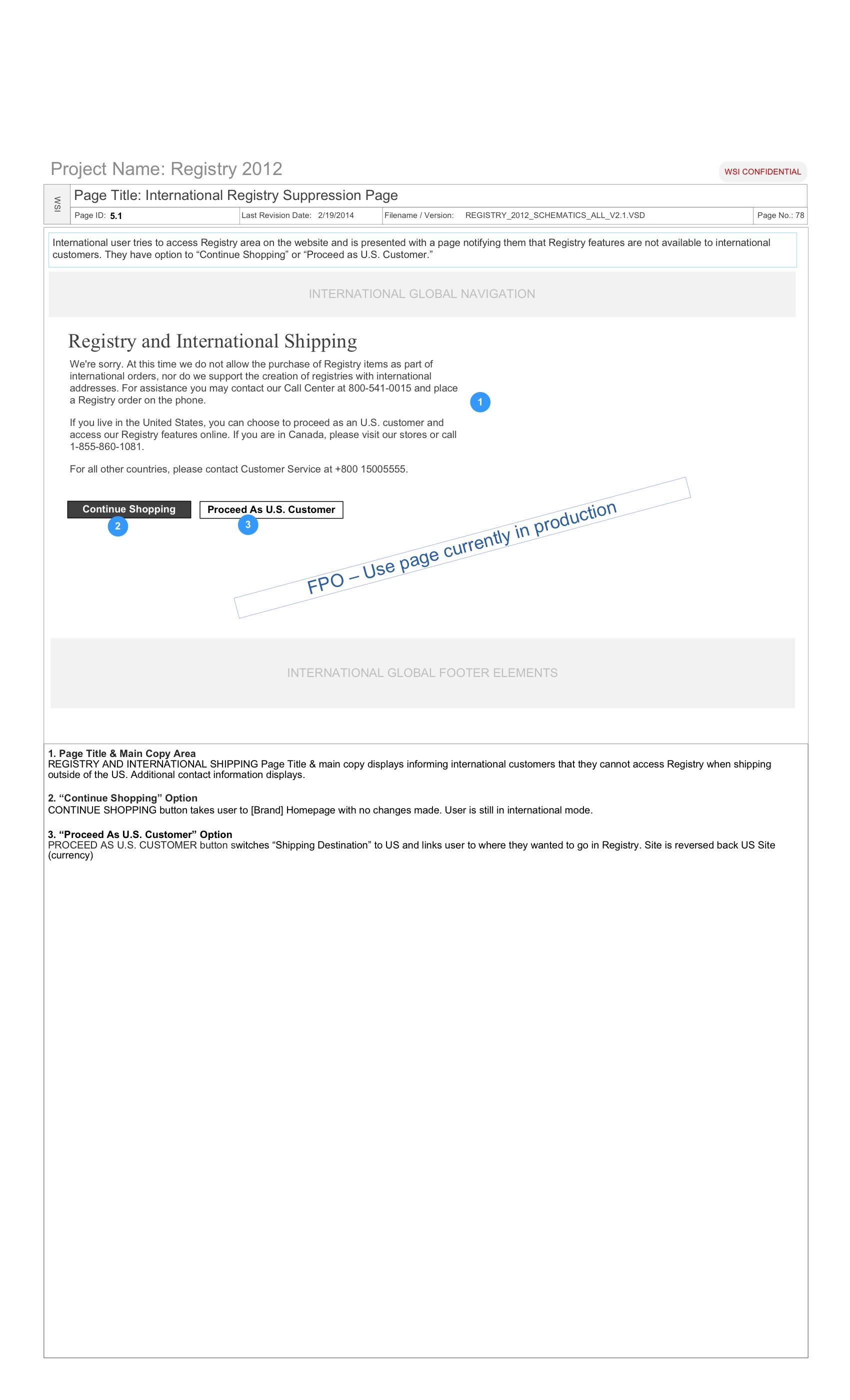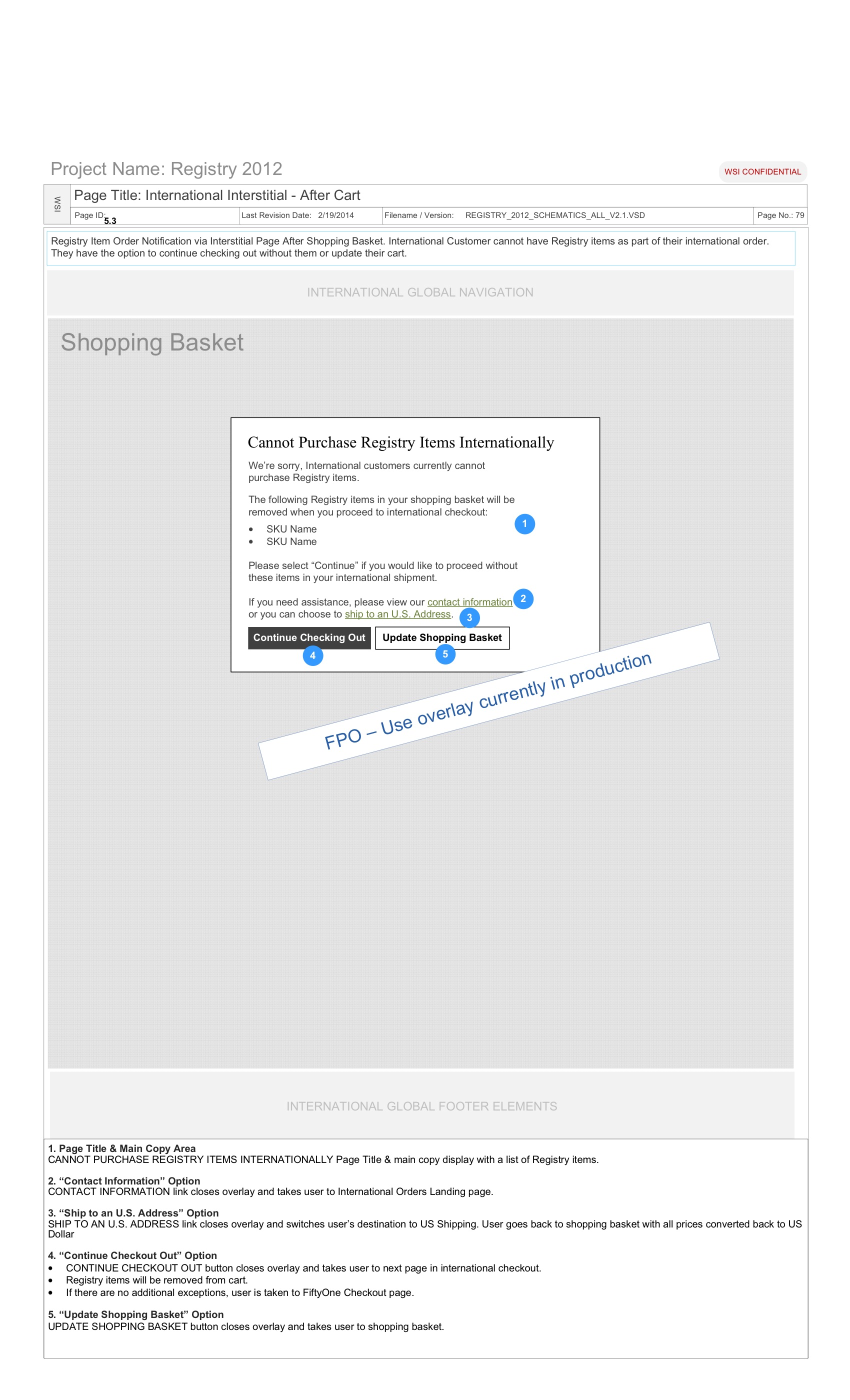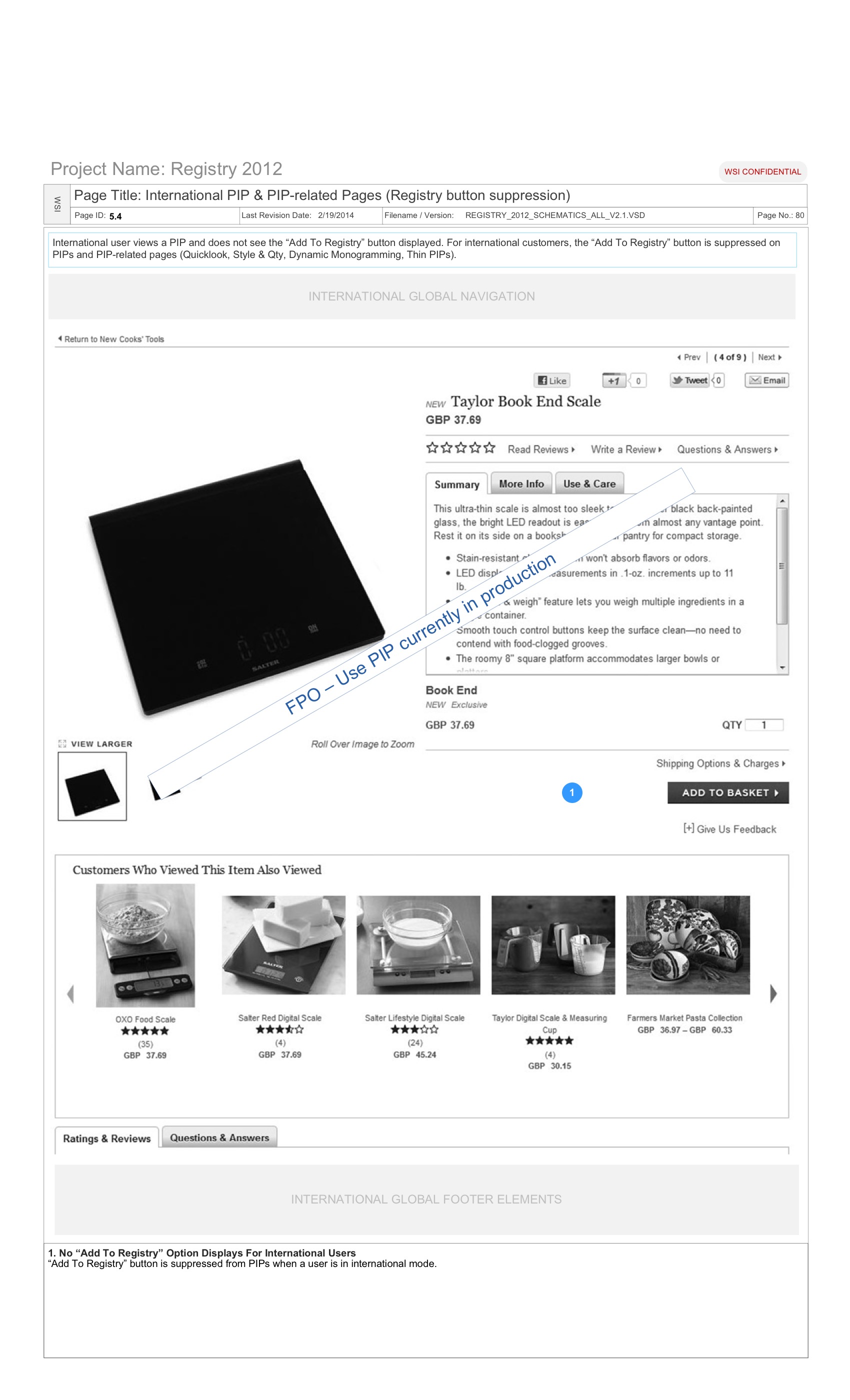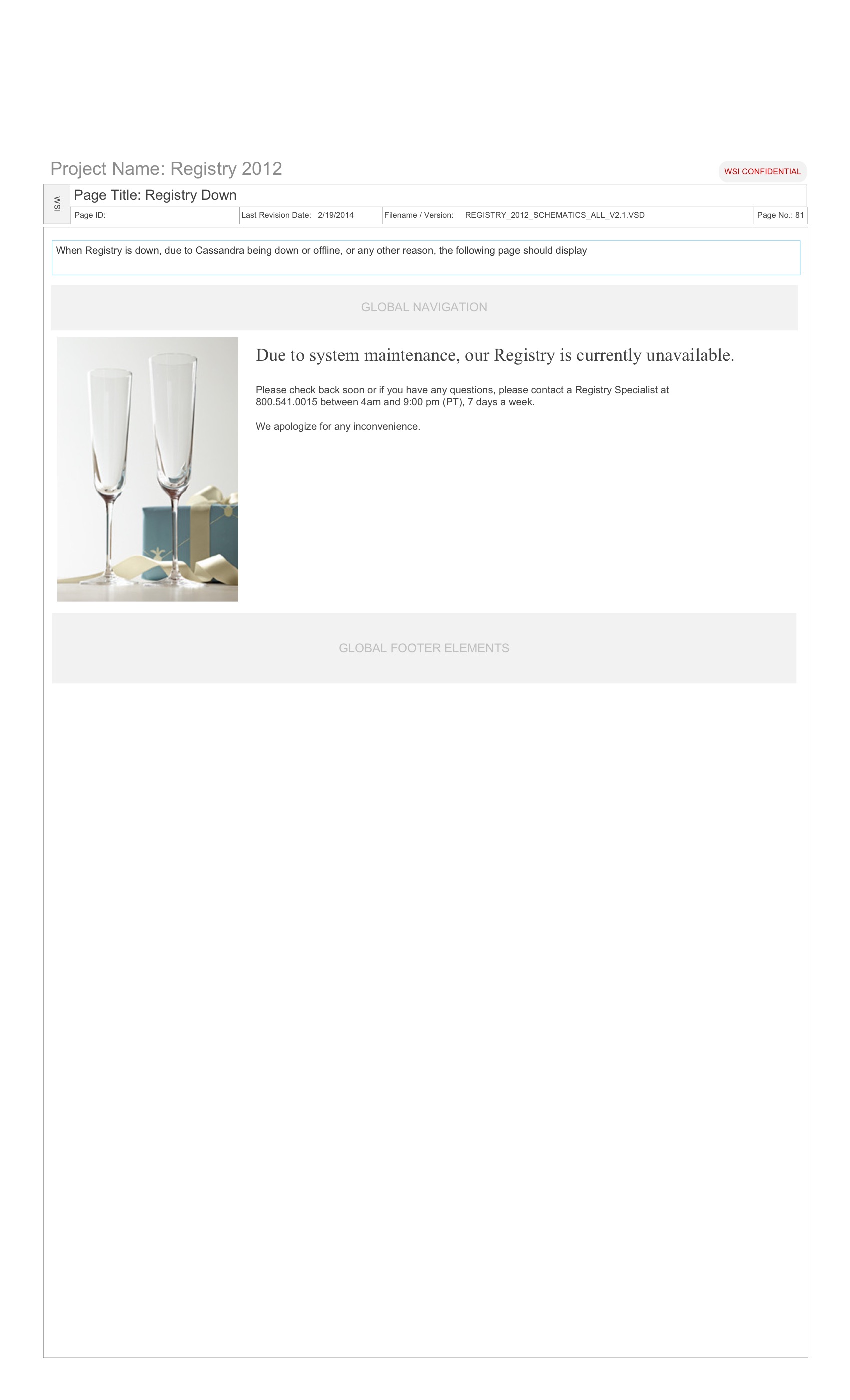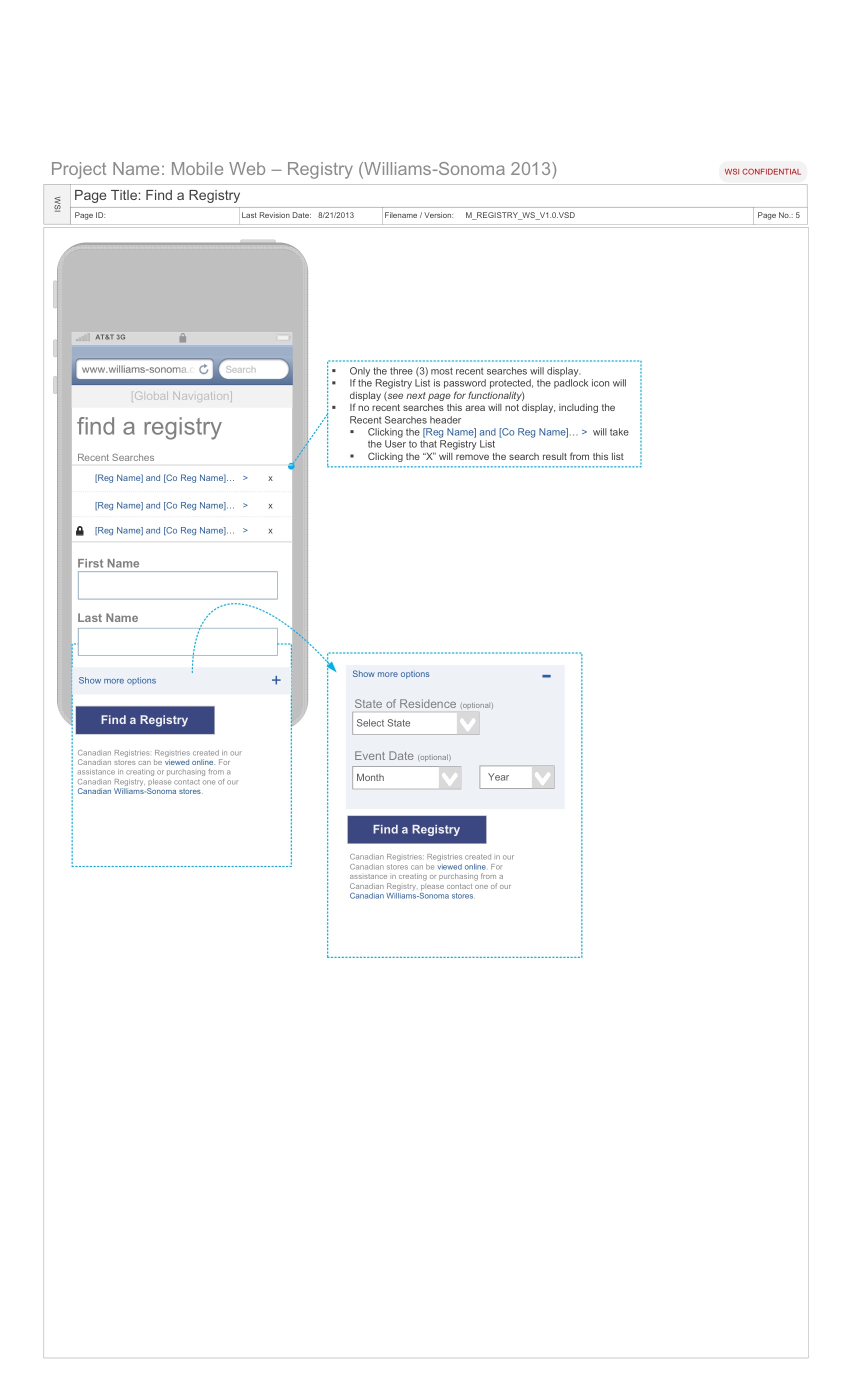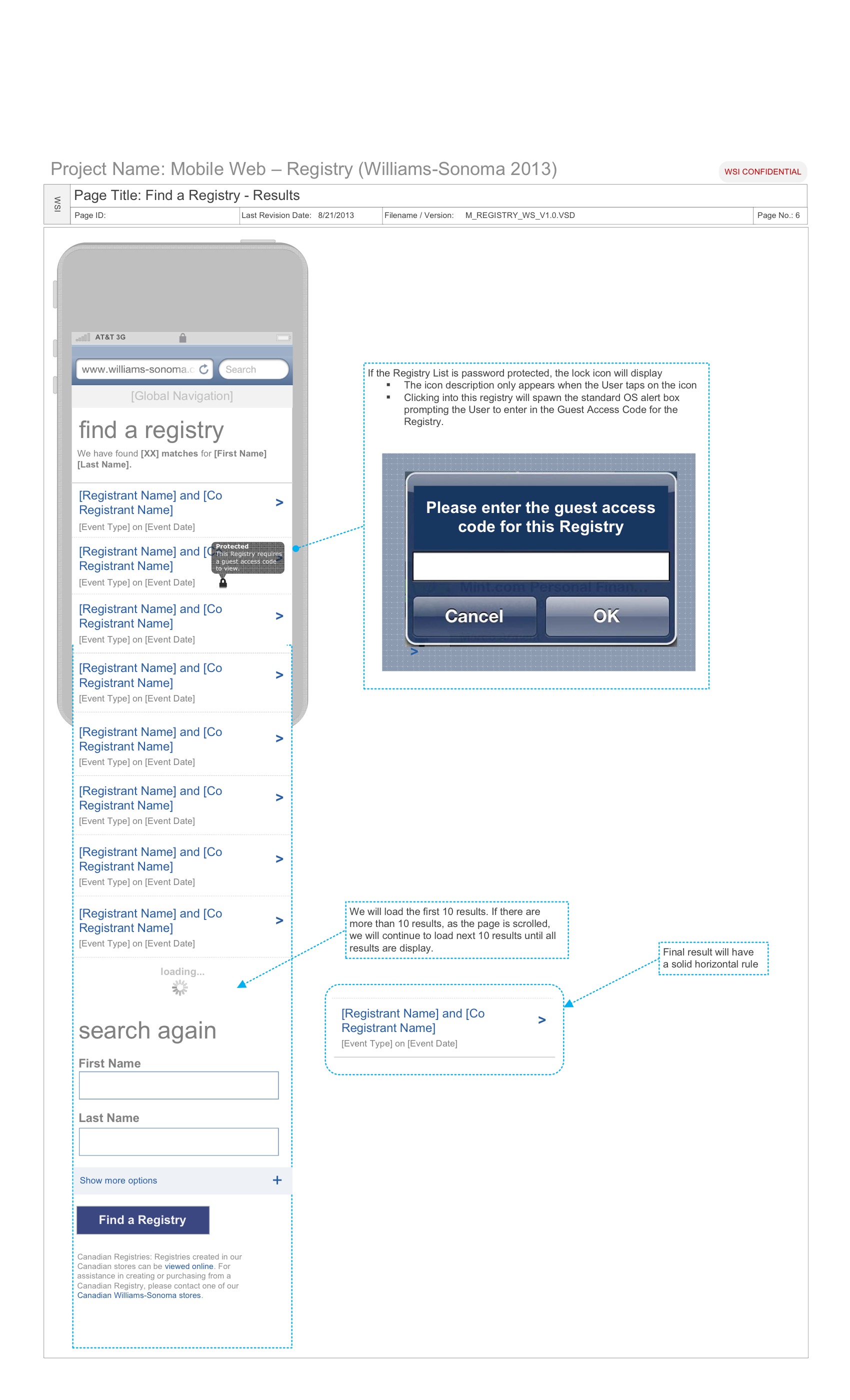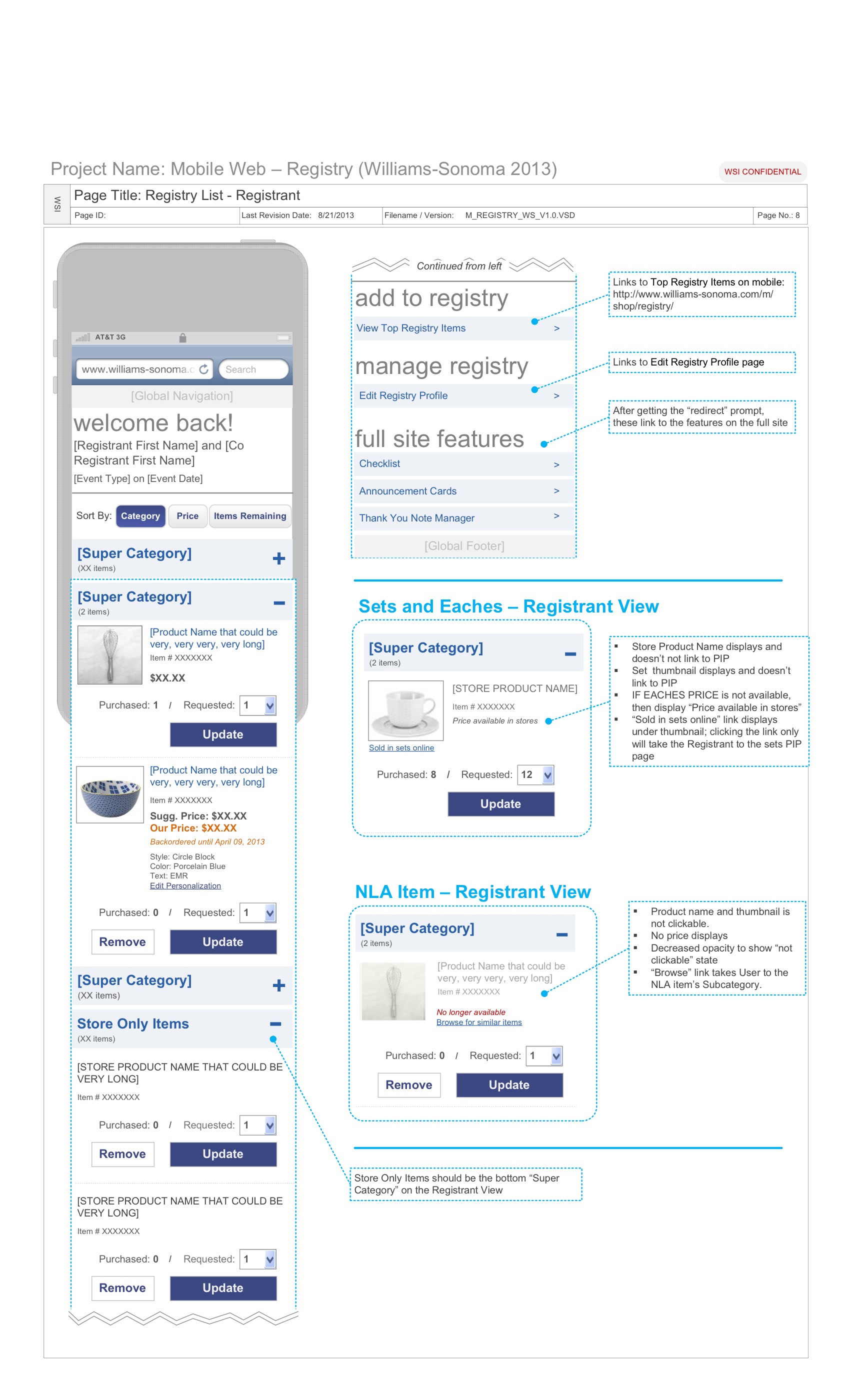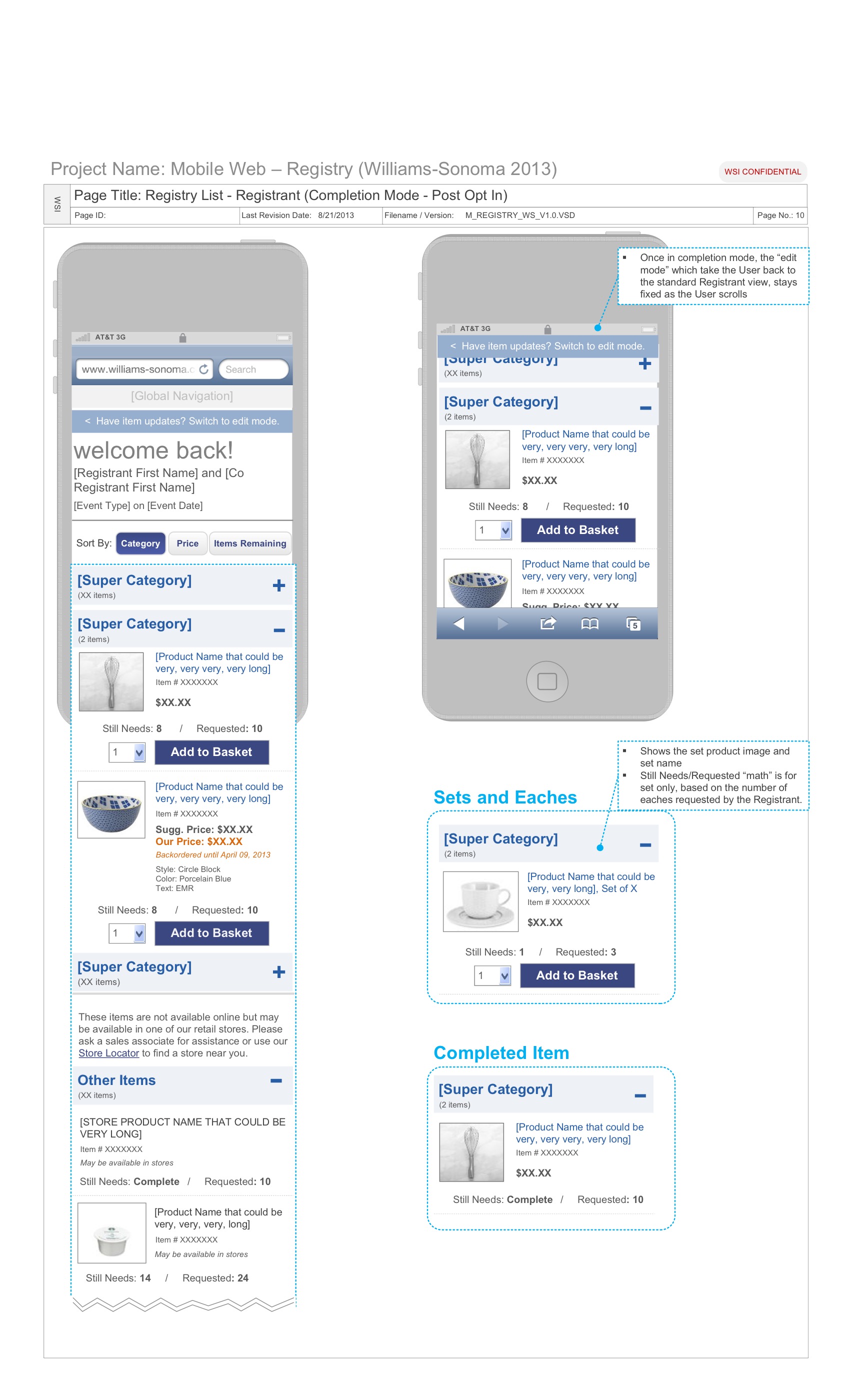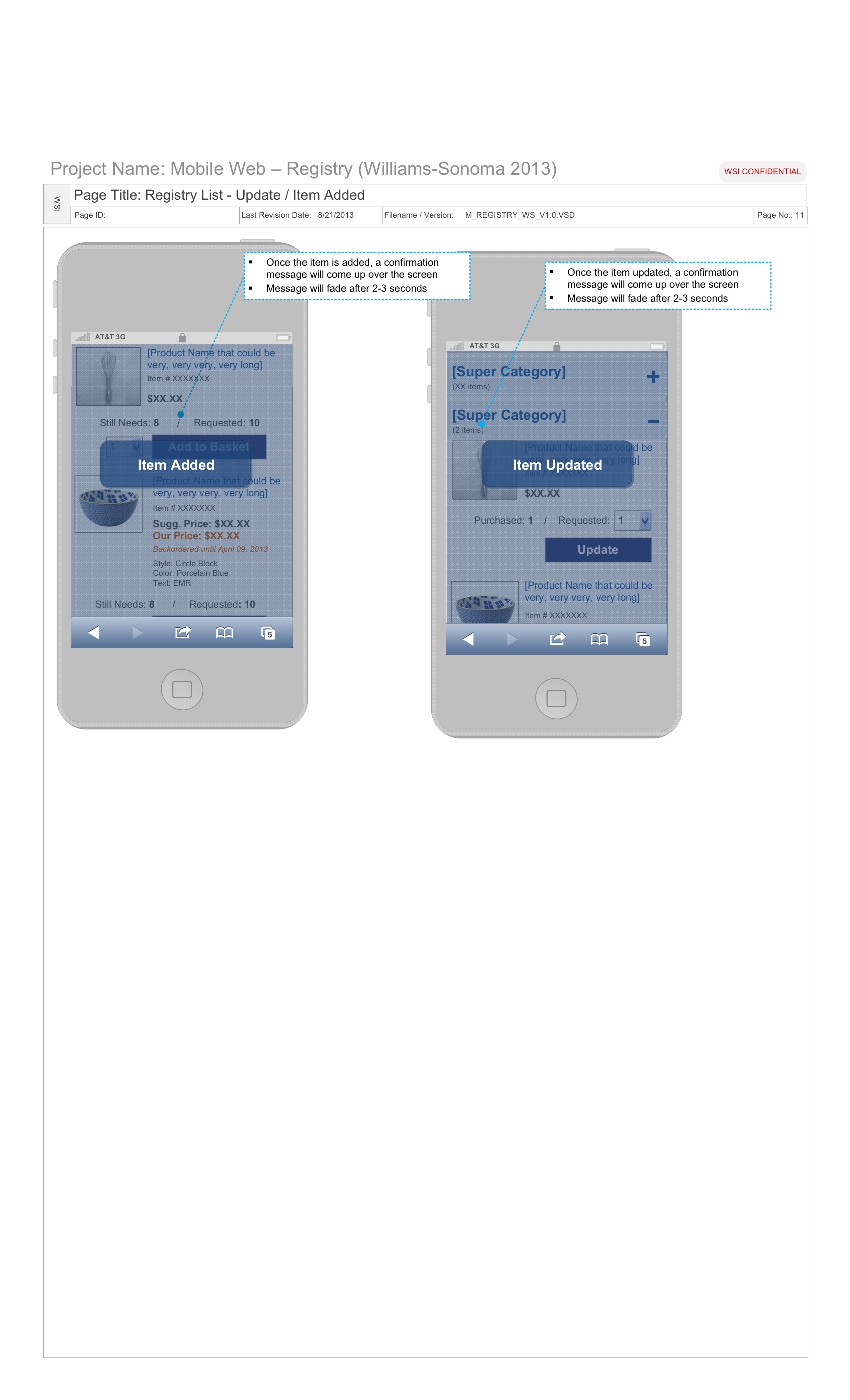 Williams-sonoma registry schematic sets
West Elm Registry Schematic Sets