So here's my number, call me maybe
When I joined the Customer Success team, there were a variety of ways to contact an expert (e.g., our community forum) or an agent (e.g., direct dial), but no hierarchy as to which channel would serve the customer best based on their needs, or how these channels should work together.
Role
Design leader + facilitator
Team Deliverables
Final wireframes/schematics

Final visual mockups/redlines
The Process: EARLY EXPLORATIONS + PROVOCATIONS
Intuit had recently launched their new chatbot experience in both QuickBooks and Facebook Messenger. The original roadmap for the year focused largely on exploring care experience, as well as how we would connect customers to experts and agents through this new channel.
Tasked with this challenge, I guided the lead designer through early explorations and provocations on the chatbot care experience, creating use cases based on data we had around customer engagement in other channels (e.g., direct dial or in-product help).
THe workshop: Connecting all the channels
While the early explorations were primarily through our new chatbot experience, there were many channels that made up the whole "contact us" platform.
I had our design leader spin up a workshop with all the product managers responsible for each of our contact channels (Call Me Back, Messaging, CUI/Chatbot) to address the following: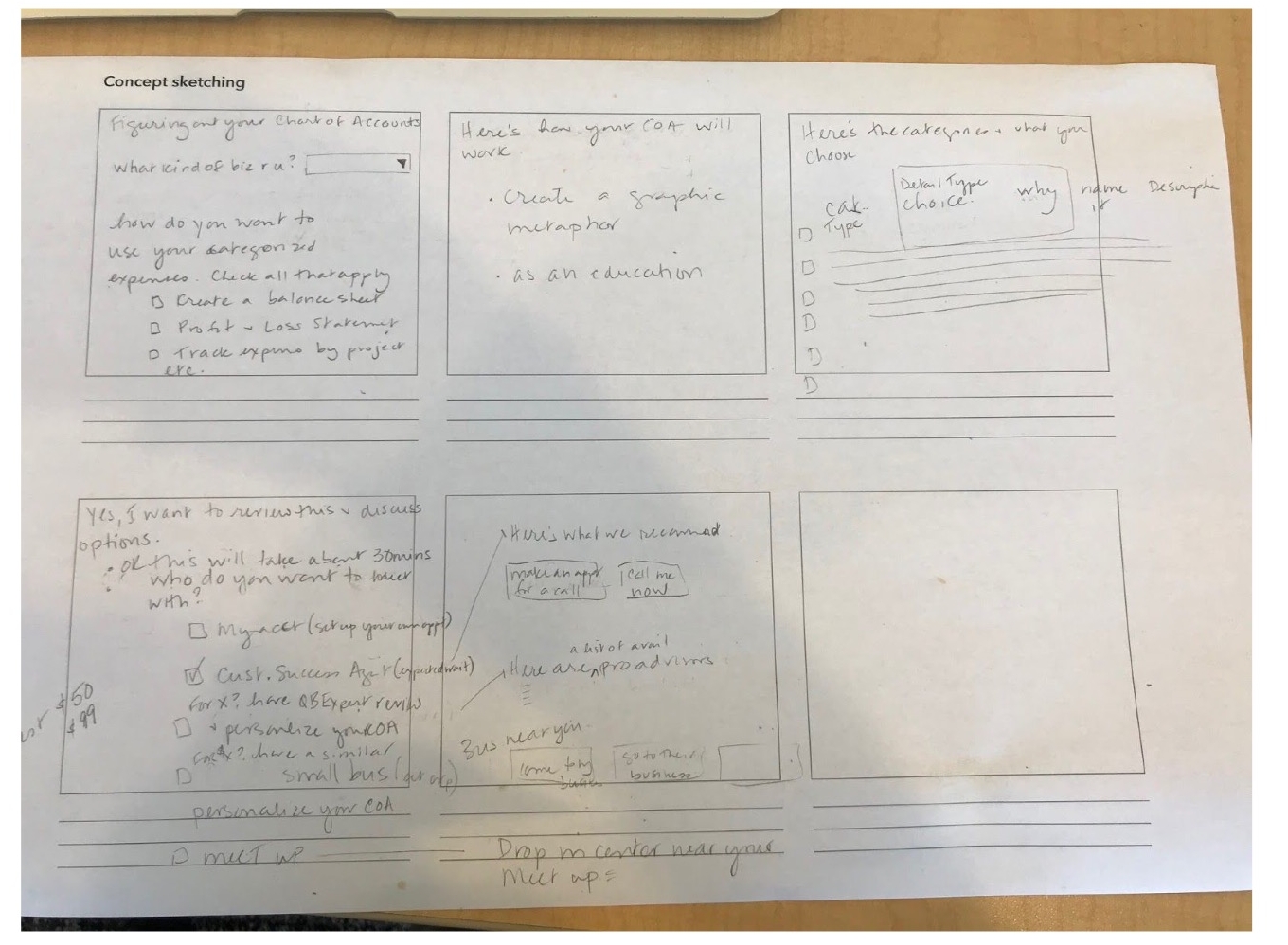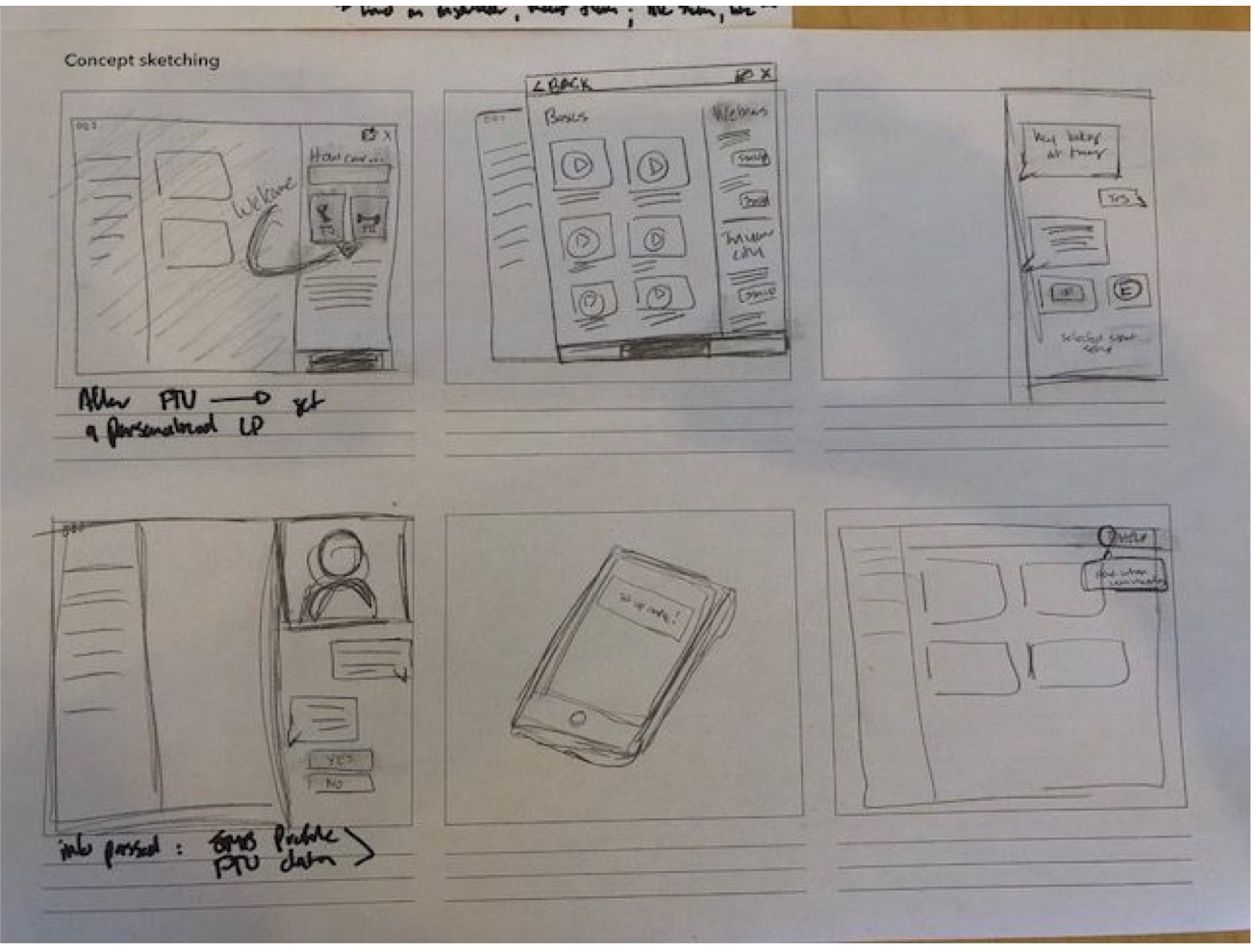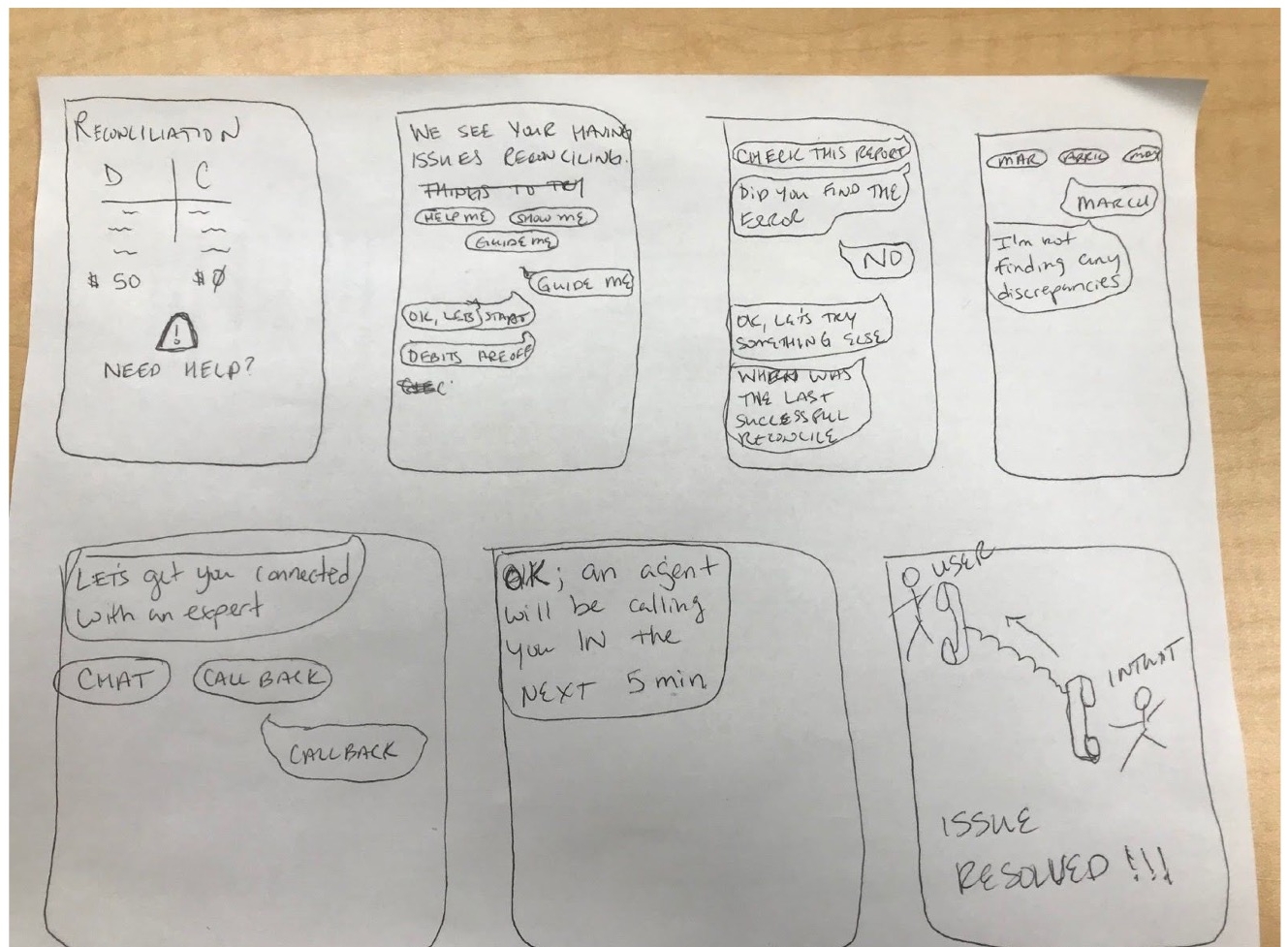 THE VISION: A connected care experience
The team created an inspiring vision for both our in-product and out-of-product "contact us" experience that fully integrated into our entire ecosystem of care. By creating a holistic understanding of the product, the team was able to build out the coming year's roadmap for success. These provocations will continue to be explored and will be included in upcoming product launches.
In-Product Contact Us Experience
Here we show how customers can choose the channel that works for them — chatting with an expert or agent, or getting a call back from us — regardless of whether they enter through our main "help" experience or need to switch to expert care when using our CUI/chatbot experience.
The out-of-product Contact Us experience
Instead of an "unauthenticated experience" in which users call in blindly and have to navigate a complicated phone tree and an agent who doesn't know them, their business, or what they'd been searching for, we created a personalized experience in which we call you back prepared and ready to dive into the details.
Mobile Chatbot Experience
To ensure we were integrated with the work other teams were doing, I also had our design leader collaborate with the larger CUI/chatbot team, and made sure she was involved in their provocations for the future of our chatbot: QB Assistant (see video below starting at 180 days later).